Stay Compliant: Documentation Must Support Medical Necessity
By admin aapc
In Audit
October 10, 2012
Comments Off

on Stay Compliant: Documentation Must Support Medical Necessity
By Kim Reid, CPC, CPMA, CPC-I, CEMC
Defining the level of care a patient requires while proving medical necessity can be a chore. Here are some tips to help you assure compliance.
Medical necessity determines the type and level of service that should be billed. Because the evaluation and management (E/M) guidelines are complex and subjective, providers may rely on a template so notes are documented the same way each time they see a patient. The problem is that not all patients require the same level of care at every visit. Only services that are required to treat the patient's problem that day should be provided.
A child who comes in with a cough and a runny nose, without a fever or other symptoms, may be diagnosed with an upper respiratory infection. If that same child came in with a croupy cough with a fever and was having a hard time with shortness of breath, the physician may be concerned that could be pneumonia. This probably would cause the physician to order a chest X-ray, as well as to perform some lab tests. By documenting the thought process or concerns for the second example, it is clear there is a greater risk to the patient's well being if the problem is not treated.
Much of the work physicians do is not documented in their note because they feel that another clinician looking at the note would understand things that are "inferred." But many different people, not just clinicians, review the note. Often, coders do not have clinical backgrounds; details must be clear to the non-clinical person, as well. Providers often feel that this takes away from their notes. Keep in mind that medical documentation serves many purposes and one of them is to tell the story clearly of what is happening with the patient, and why the provider performed the work they did in each specific instance.
Regularly perform documentation audits to check medical necessity.  Complete documentation shows payers the physician knows what is happening clinically with the patient.
Latest posts by admin aapc
(see all)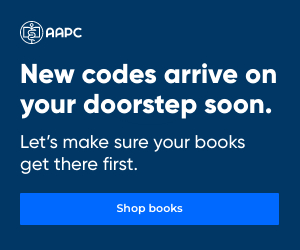 No Responses to "Stay Compliant: Documentation Must Support Medical Necessity"