OIG: The Secret to an Effective Compliance Plan
By admin aapc
In Audit
October 12, 2012
Comments Off

on OIG: The Secret to an Effective Compliance Plan
By Charla Prillaman, CPCO, CPC, CPC-I, CCC, CEMC, CPMA, CHCO
Changes to the Office of Inspector General's (OIG) Work Plan for 2013 includes reviews of the use of commercial mailboxes, provision of motorized wheelchairs and prosthetics, payments to providers subject to debt collection, and continuous positive airway pressure (CPAP) and diabetes supplier.  Special attention is being paid in 2013 to providers who are enrolling or reenrolling in Medicare, repeatedly submitting claims with errors, and submitting anesthesia claims for personally performed services.
The OIG publishes an annual work plan that identifies compliance and investigative initiatives that are ongoing or are planned for the upcoming year with respect to U.S. Department of Health & Human Services (HHS) programs. The Work Plan for Fiscal Year 2013 (Work Plan) defines the OIG's responsibilities and its mission, which encompasses 300 programs, as this:
"Our organization was created to protect the integrity of HHS programs and operations and the wellbeing of beneficiaries by detecting and preventing fraud, waste, and abuse; identifying opportunities to improve program economy, efficiency, and effectiveness; and holding accountable those who do not meet program requirements or who violate Federal laws."
The OIG's Work Plan is a resource to help you understand which areas in your practice are identified as high risk. If the OIG feels the risk of errors is high enough to place a topic in their Work Plan, you should take heed and add to your compliance plan a process to inspect policies, procedures, coding, and billing in similar scenarios.
Some of the ongoing areas of interest the OIG has for physician practices include:
Modifier usage during a global period
Evaluation and management (E/M) services
Incident-to billing
Medical record documentation and coding remains the foundation for "proving" claims submitted for adjudication accurately represent the medical services provided. As a compliance professional, you must identify weaknesses, explore areas of risk, recommend and implement improved practices, and educate staff and medical professionals about very complex issues. The OIG's Work Plan can help you do this.
The OIG Work Plan for Fiscal Year 2013 is available for download on the OIG website.
Latest posts by admin aapc
(see all)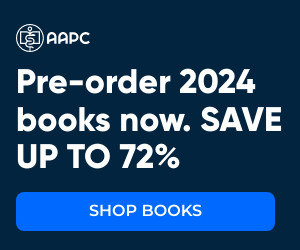 No Responses to "OIG: The Secret to an Effective Compliance Plan"