Track Denials to Speed Revenue Stream
By admin aapc
October 22, 2012
Comments Off

on Track Denials to Speed Revenue Stream
Having clear policies and processes for handling claims denials can affect your bottom line by improving your revenue cycle, decreasing staff costs, and increasing cash flow.
In too many circumstances, denials are either resubmitted or ignored without really considering the causes. As a result, ongoing revenue capture is not optimized and the practice spends excess money on inefficient processes.
Preventable errors resulting in denials can be traced to different functions within the practice. For example:
Were member and group numbers entered incorrectly?
Were insurance cards unchecked or out of date?
Was demographic information entered incorrectly or ignored?
Were provided services coded incorrectly?
Claims information needs to be accurate the first time to limit denials and the resulting negative financial impacts.
Assign staff to identify and document the reason for every denial as each is corrected and resubmitted. If your practice management system cannot track this, set up a simple spreadsheet and track the reasons for denial (many practices use denial codes for easy entry and tracking).
Regularly review and share these reports with supervisors and staff. Look for denials related to preventable errors such as patient intake, documentation, or when the claim was filed. Identify process and policy improvements to eliminate the errors from recurring.
After corrections are made, continue to monitor denial rates to verify improvement and identify additional opportunities. With consistent tracking, practices can identify the cause of the denials, make appropriate process and policy modifications, and reduce the number of preventable denials in the future.
Latest posts by admin aapc
(see all)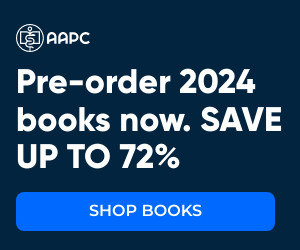 No Responses to "Track Denials to Speed Revenue Stream"