Grasp and Follow Basics of Incident-to Requirements
By admin aapc
In Audit
December 14, 2012
Comments Off

on Grasp and Follow Basics of Incident-to Requirements
By Suzan Berman, CPC, CEMC, CEDC

Mid-level providers (MLPs), such as physician assistants (PAs), nurse practitioners (NPs), and nurse specialists (NSs) are used to fill in gaps in practices, helping physicians with a busy patient load, but how do you assure you are getting proper reimbursement for their expertise?
Medicare recognizes and reimburses MLPs for their services using two methods. The first is by using the MLP's provider number. Medicare will reimburse the MLP at 85 percent of the physician fee schedule, which is pretty straightforward. The other way is by reimbursing physicians for services provided by MLPs as incident-to the physician's care. Medicare incident-to rules, however, are often misinterpreted and cause problems for physician practices who don't understand the details.
To be covered incident-to, the services of a physician or other practitioner (as described in the Medicare Benefit Policy Manual Chapter 15, section 60-64.C), services and supplies must be:
An integral, although incidental, part of the physician's professional service. There must have been a direct, personal, professional service by the physician to initiate the treatment course. There must also be subsequent services by the physician that are frequent enough to reflect active, continuing participation in, and management of, the patient's treatment course.
Commonly rendered without charge, or included in the physician's bill.
A type that is commonly furnished in physicians' offices or clinics. Incident-to rules do not apply to facility settings.
Furnished by the physician or by auxiliary personnel under the physician's direct supervision. This does not mean the physician must be present in the room, but he or she must be present in the office suite and immediately available to provide assistance and direction during the service.
Because incident-to rules require the physician to perform an initial service and subsequent services of a frequency which reflect active participation (Medicare Benefit Policy Manual, chapter 15, section 60.1.B), the MLP may bill incident-to only for existing patients with a physician-established care plan. Other services should be billed by the MLP directly.
Keep in mind that incident-to rules only apply to Medicare. You will want to confirm with your top payers how they want these types of services to be handled.
Latest posts by admin aapc
(see all)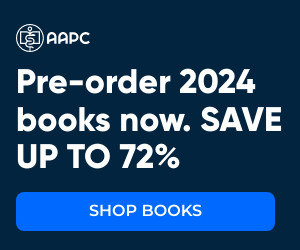 No Responses to "Grasp and Follow Basics of Incident-to Requirements"