New Treatment Options for Allergy Sufferers
By admin aapc
November 3, 2008
Comments Off

on New Treatment Options for Allergy Sufferers
Allergy suffers have a couple of new treatment options. For patients 12 years of age and older diagnosed with seasonal allergic rhinitis, the U.S. Food and Drug Administration (FDA) has approved Astepro Nasal Spray—the new formulation of Astelin.
According to Meda—the drug manufacturer—Phase III study results were favorable.
The active substance in prescription strength Astepro (0.137 ml) is azelastine hydrocholoride. The FDA also recently accepted a New Drug Application from Meda for a higher-strength azelastine nasal spray—promising to be the first once-a-day nasal spray on the market, Meda said.
And for your younger patients, the FDA recently approved Cetirizine Hydrochloride oral solution in prescription and over-the-counter strengths. Cetirizine HCI is an AA-rated generic equivalent to McNeil Consumer Healthcare's Zyrtec® oral solution. Providers may prescribe Cetirizine HCI for patients 6-23 months with seasonal allergies and for patients 6 months to 5 years with hives.
The over-the-counter version is an antihistamine for the relief of sneezing, runny nose, itchy, watery eyes and itchy throat and nose due to indoor and outdoor allergies for patients 2 years and older and for the relief of itching due to hives for patients 6 years and older.
Latest posts by admin aapc
(see all)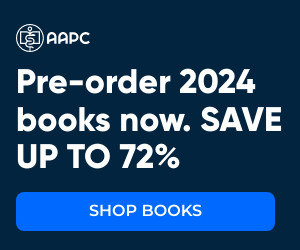 No Responses to "New Treatment Options for Allergy Sufferers"