Report Presurgical H&P With Caution
History and physicals before surgery can be potholes in the road for reimbursement if reported incorrectly. Watch the circumstances under which the physical is performed to prevent a fiscal flat tire.
In most cases, if the surgeon performs a history and physical (H&P) to clear a patient for a scheduled surgery, you should not report a separate service. An H&P is a routine, standard procedure prior to surgery, and is separately reimbursable only if the service satisfies your payer's medical-necessity requirements. In practical terms, a presurgical H&P is a bundled service, unless the patient presents with a new chief complaint that requires work above and beyond that normally required for such a service.
For example, a patient may develop a new problem or otherwise have had a significant change of status in the days before his surgery, which would require the surgeon to perform a more extensive evaluation. In such a circumstance, you may report the appropriate E/M service level, as supported by the key components of history, exam, and medical decision-making. Any new diagnosis or patient problems must be documented to establish medical necessity for the visit.
The rules change for services provided within 24 hours of an unscheduled and/or emergency procedure. In these cases, a surgeon making the decision for surgery during the visit would report an appropriate E/M service code with modifier 57 Decision for surgery appended.
Latest posts by admin aapc
(see all)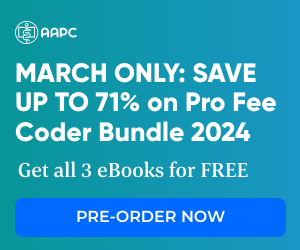 21 Responses to "Report Presurgical H&P With Caution"