Optimize Adjacent Tissue Transfer/Rearrangement Reimbursement
By admin aapc
February 1, 2012
Comments Off

on Optimize Adjacent Tissue Transfer/Rearrangement Reimbursement
Check location and combined areas to capture separately reportable procedures.
By Ken Camilleis, CPC, CPC-I, CMRS
An adjacent tissue transfer (CPT® 14000-14350) relocates a flap of healthy skin from a donor site to an adjacent laceration, scar, or other discontinuity. A portion of the flap is left intact to supply blood to the grafted area. Adjacent tissue transfer/rearrangement (ATT/R) may be for repair of traumatic skin wounds, lesion excision, or rearrangement/reconstruction of tissue by Z-plasty, W-plasty, V-Y-plasty, rotation flaps, advancement flaps, or other methods.
CPT® assigns ATT/R procedure codes by anatomic site, and by the combined area (in square centimeters) of the defect to be repaired (the primary defect) and the defect created by the tissue transfer (the secondary defect). ATT/R procedures with a total area of more than 30 sq cm are reported using the "any site" codes 14301-14302.
14000   Adjacent tissue transfer or rearrangement, trunk; defect 10 sq cm or less
14001       defect 10.1 sq cm to 30.0 sq cm
14020     Adjacent tissue transfer or rearrangement, scalp, arms and/or legs; defect 10 sq cm or less
14021        defect 10.1 sq cm to 30.0 sq cm
14040     Adjacent tissue transfer or rearrangement, forehead, cheeks, chin, mouth, neck, axillae, genitalia, hands and/or feet; defect 10 sq cm or less
14041        defect 10.1 sq cm to 30.0 sq cm
14060     Adjacent tissue transfer or rearrangement, eyelids, nose, ears and/or lips; defect 10 sq cm or less
14061        defect 10.1 sq cm to 30.0 sq cm
14301     Adjacent tissue transfer or rearrangement, any area; defect 30.1 sq cm to 60.0 sq cm
+14302   each additional 30.0 sq cm, or part thereof (List separately in addition to code for primary procedure)
14350     Filleted finger or toe flap, including preparation of recipient site
As an example, the surgeon repairs a defect on the chest using ATT/R. The primary defect measures 4 sq cm, while the secondary defect (resulting from creation of the tissue flap) measures 9 sq cm. Per CPT®, "The primary defect resulting from the excision and the secondary defect resulting from flap design to perform the reconstruction are measured together to determine the code." In this case, total area is 13 sq cm (4 sq cm + 9 sq cm). Because the defect is located on the trunk, the correct code is 14001.
Include Same-location Excision, Debridement, and Repairs
Per CPT® instructions, ATT/R procedures include excisions at the same location—for instance, to revise a scar or to remove a benign or malignant lesion.
CPT® Assistant (July 2008) provides the following example: A physician excises a 1.5 cm lesion on the cheek with an excised diameter of 1.8 cm (primary defect, approximately 3.2 sq cm) and performs an adjacent tissue transfer (flap dimension of 1.4 cm x 3.0 cm, which equals a 4.2 sq cm secondary defect). Based on the total area of the primary and secondary defects (7.4 sq cm) and the location (cheek), the correct code is 14040. The lesion excision is included in the tissue transfer and is not separately reported.
In a second example, a patient's nostril is retracted secondary to a scar. The scar is excised, and an 11 sq cm dorsal nasal flap is used to repair the 2 sq cm defect resulting from the scar excision. Based on the total area (13 sq cm) and location (nose), the correct code is 14061. The ATT/R code includes scar excision at the same location.
According to the National Correct Coding Initiative (NCCI) Policy Manual for Medicare Services (chapter 3), "Debridement necessary to perform a tissue transfer procedure is included in the procedure. It is inappropriate to report debridement (e.g., CPT® codes 11000, 11042-11047, 97597, 97598) with adjacent tissue transfer (CPT® codes 14000-14350) for the same lesion/injury."
As well, NCCI edits prohibit separate reporting of related repairs (12001-13160) with ATT/R procedures. The NCCI Policy Manual clearly states, "12001-13160 should not be reported separately with CPT codes 14000-14350 for the same lesion or injury."
Note: Medicare contractors must observe NCCI guidelines, but private payers may reimburse medically necessary complex closures (13100-13160) to repair a secondary defect in addition to an ATT/R. Check with your payer for its policies.
Grafts Call for Separate Coding
As CPT® Assistant (July 2008) explains, "Sometimes a tissue transfer or rearrangement procedure creates an additional defect that must be repaired. If a skin graft or another flap is necessary to close a secondary defect, this should be reported separately." The NCCI Policy Manual concurs, stating, "Skin grafting in conjunction with a repair or adjacent tissue transfer is separately reportable if the grafting is not included in the code descriptor of the adjacent tissue transfer code."
For example, the surgeon excises a 5 cm malignant lesion with 0.5 cm margins from the neck (for an excised diameter of 7 cm or 38.5 sq cm). A 64 sq. cm transposition flap is used to close the defect (primary defect + secondary defect = 102.5 sq cm). The flap donor site is partially closed, but there is a remaining 16 sq cm defect, which requires a split-thickness skin graft.
To report the ATT/R, begin with 14301, which describes any area 30.1 to 60.0 sq cm. For the remaining 42.5 sq cm (102.5 – 60 = 42.5), report two units of add-on code 14302, which describes each additional 30 sq cm, or part thereof. The lesion excision is included in the adjacent tissue transfer and isn't coded separately.
The split thickness autograft to repair the remaining 16 sq cm defect may be separately reported using 15120 Split-thickness autograft, face, scalp, eyelids, mouth, neck, ears, orbits, genitalia, hands, feet, and/or multiple digits; first 100 sq cm or less, or 1% of body area of infants and children (except 15050).

Don't Over-code Repairs
Adjacent tissue transfer codes do not apply when the rearrangement of traumatic wounds incidentally results in an ATT/R configuration (e.g., Z-plasty, W-plasty), according to CPT® guidelines. If the surgeon only debrides and closes a primary defect (for example, using staples, sutures, or adhesives), choose an appropriate repair code (12001-13160). For instance, if the surgeon undermines the adjacent tissue to achieve closure without additional incisions, even if the surgeon advances flaps of skin toward each other, you would report a complex closure (13100-13160), rather than an ATT/R, because the flap advancement by itself is not sufficient to code an ATT/R.
Report ATT/R (14000-14350) only if the surgeon freed any tissue from another site or from around the damaged area, and transplanted or rearranged the tissue to overlay and repair the wound.

Latest posts by admin aapc
(see all)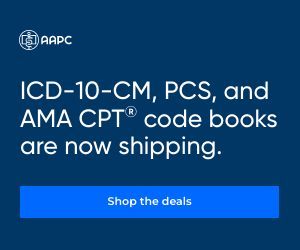 No Responses to "Optimize Adjacent Tissue Transfer/Rearrangement Reimbursement"