Boost Your Knowledge of Lesser-used Modifiers
By admin aapc
In Coding
February 1, 2013
Comments Off

on Boost Your Knowledge of Lesser-used Modifiers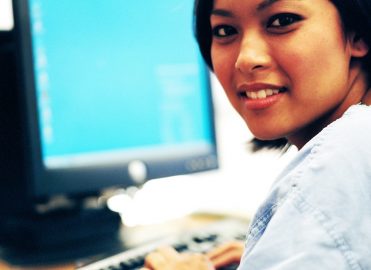 Overlooking these modifiers can result in improper reimbursement.
By Terri Brame, MBA, CHC, CPC, CGSC, CPC-H, CPC-I
Any coder worth their wage knows about modifiers 25 and 59 but what about modifiers RR Rental (when DME is to be rented) and LS FDA-monitored intraocular lens implant? There are dozens of lesser-known modifiers such as these that can help you report certain services more accurately.
Modifiers Come in Two Flavors
There are two levels of HCPCS modifiers. What coders usually call CPT® modifiers are actually HCPCS Level I modifiers. These modifiers are always two digits, are published in the CPT® codebook in Appendix A, and are maintained by the American Medical Association (AMA).
HCPCS Level II modifiers are used less often, and tend to be less well known (two exceptions are modifiers LT Left side and RT Right side). These modifiers may be any combination of two alphanumeric characters — except for two numbers. Level II modifiers are published by the Centers for Medicare & Medicaid Services (CMS) as part of the annual HCPCS Level II update, and may be applied to either Level I (CPT®) or Level II service and procedure codes.
HCPCS Level I Modifiers
Although so-called CPT® modifiers are generally familiar and often applied, there are a few exceptions. Among the most important are modifiers 63 Procedure performed on infants less than 4 kgs and 66 Surgical team.
Modifier 63
When a surgeon performs a procedure on an infant weighing less than 4 kg (4,000 g, or approximately 8.8 lbs), you may append modifier 63 to the CPT® code to inform the payer of the increased complexity of the procedure due to the patient's small size. At best, this could garner increased reimbursement. Be aware, however, that most CPT® procedure codes performed on small infants include the notation, "Do not report modifier 63 in conjunction with …" because the CPT® code has already been valued to include this increased complexity. For example, see the parenthetical notation following 33502 Repair of anomalous coronary artery from pulmonary artery origin; by ligation and 33503 Repair of anomalous coronary artery from pulmonary artery origin; by graft, without cardiopulmonary bypass.
Modifier 66
Modifier 66 is applied when three or more surgeons complete parts of a procedure described by a single CPT® code. Before solid organ transplantation codes were separated into codes for donor organ removal, backbench work, and recipient transplantation (e.g., the CPT® section guidelines for Liver Transplantation), modifier 66 was appended to the transplant code to represent the separate surgical teams involved in each transplant stage.
In the unusual situation, when there are three or more primary surgeons working on a procedure, ensure the medical necessity of multiple primary surgeons is documented. When submitting a claim with modifier 66, you'll usually have to send the operative report, as well. Medicare and other payers that follow the National Correct Coding Initiative (NCCI), verify whether modifier 66 is allowed for the procedure by referring to the "Team Surgery" column in the Medicare Physician Fee Schedule Relative Value File (downloadable from the CMS website).
HCPCS Level II Modifiers
Level II includes quite a few modifiers beyond RT and LT (as shown in Table A) that may be used within certain specialties to allow payment for multiple procedures that would otherwise appear to be duplicate billing.
For example, a plastic surgeon may repair the extensor tendon in three fingers on the right hand following trauma. To identify which fingers were repaired and that three procedures were performed and reported with the same CPT® code (26418 Repair, extensor tendon, finger, primary or secondary; without free graft, each tendon), the coder would report 26418-F7, 26418-F8, and 26418-F9.
Table A: Anatomic Level II Modifiers
| | | | |
| --- | --- | --- | --- |
| Eyelids | Fingers | Toes | Coronary Arteries |
| E1 Upper left | FA Left hand, thumb | TA Left foot, great toe | LC Left circumflex |
| E2 Lower left | F1 Left hand, second digit | T1 Left foot, second digit | LD Left anterior descending |
| E3 Upper right | F2 Left hand, third digit | T2 Left foot, third digit | RC Right coronary artery |
| E4 Lower right | F3 Left hand, forth digit | T3 Left foot, forth digit | |
| | F4 Left hand, fifth digit | T4 Left foot, fifth digit | |
| | F5 Right hand, thumb | T5 Right foot, great toe | |
| | F6 Right hand, second digit | T6 Right foot, second digit | |
| | F7 Right hand, third digit | T7 Right foot, third digit | |
| | F8 Right hand, forth digit | T8 Right foot, forth digit | |
| | F9 Right hand, fifth digit | T9 Right foot, fifth digit | |
Preventing or Overriding Edits
Some modifiers may be familiar to insurance specialists in the practice's billing office, and are important to receiving correct payment:
CC Procedure code change (use 'CC' when the procedure code submitted was changed either for administrative reasons or because an incorrect code was filed) is used when submitting a corrected claim to clarify the claim is not a duplicate or an attempt to double bill for the same service. For example, if a charge was found through the quality check process to have been keyed with the incorrect provider number, and the charge is resubmitted with the correct provider number, you should append the appropriate CPT® code with CC appended.
GD Units of service exceeds medically unlikely edit value and represents reasonable and necessary services is used to override medically unlikely edits (MUEs), when appropriate. In 2007, Medicare implemented a set of MUEs that are applied to CPT® codes to prevent reimbursement for more units of a service than are typically provided, but the edits may not apply in all circumstances.
For example, a Medicare beneficiary may have required a total thyroidectomy to treat thyroid cancer, reported with 60252 Thyroidectomy, total or subtotal for malignancy; with limited neck dissection. Fifteen years later, the patient has a recurrence of thyroid cancer in a very small amount of retained thyroid tissue. The surgeon removes the remaining tissue, and should report the service with 60260 Thyroidectomy, removal of all remaining thyroid tissue following previous removal of a portion of the thyroid because the previous surgery was not technically a total thyroidectomy. But there is an MUE for total thyroidectomy because the "total" thyroid can be removed only once. In the case described, the second surgeon has a legitimate claim to override the MUE and to be paid for his service, and reports 60260-GD to describe the situation. You will likely have to submit an operative report and clearly document medical necessity, but the service should be reimbursed.
GW Service not related to the hospice patient's terminal condition is applied only for patients receiving hospice services. When a patient is in hospice care, physicians must report all services related to the hospice illness to the hospice provider. If the patient receives care for a non-related illness, append modifier GW to allow payment directly from the payer. For example, if a patient who is receiving hospice care at home for metastatic cancer is seen in a primary care office for an upper respiratory infection, the primary care office should report an evaluation and management (E/M) service with modifier GW.
Clinical Trials
Payers, particularly Medicare, often expect clinical research services to be identified on the claim with Q0 Investigational clinical service provided in a clinical research study that is in an approved clinical research study and Q1 Routine clinical service provided in a clinical research study that is in an approved clinical research study. These modifiers identify whether the services are part of routine care for the patient's condition (care that would have been provided regardless of the research) or care that is not routine, and is part of the research.
Surgical Misadventures
When it is appropriate to report (or internally track) a surgical misadventure, the coder should append the CPT® code with one of the following:
PA   Surgical or other invasive procedure on wrong body part
PB   Surgical or other invasive procedure on wrong patient
PC   Wrong surgery or other invasive procedure on patient
Trauma, Disaster,
and Catastrophe
Services provided following a traumatic event may be reimbursed from a separate fund, qualify for increased reimbursement, or in some way alter the requirements for reporting a code. For example, some payer contracts may include a reimbursement carve-out for trauma-related services increasing the payment rate. When considering the modifiers below, always verify with the billing office whether they are appropriate.
CR Catastrophe/disaster related [may currently apply to superstorm Sandy services]
CS Item or service related, in whole or in part, to an illness, injury, or condition that was caused by or exacerbated by the effects, direct or indirect, of the 2010 oil spill in the Gulf of Mexico, including but not limited to subsequent clean up activities
ST Related to trauma or injury
Teaching Physicians
Coders in academic practices are very familiar with the GC, GE, and GR modifiers, and so should coders looking to make a career move to academic medicine. These modifiers describe services provided following Medicare or U.S. Department of Veterans Affairs' (VA) rules for resident and attending physicians working together:
GC    This service has been performed in part by a resident under the direction of a teaching physician
GE    This service has been performed by a resident without the presence of a teaching physician under the primary care exception
GR    This service was performed in whole or in part by a resident in a department of veterans affairs medical center or clinic, supervised in accordance with VA policy
Miscellaneous
The true value of a Level II modifier (in my humble opinion) lies with the modifiers describing unusual payment situations. The following are just a few examples:
CA Procedure payable only in the inpatient setting when performed emergently on an outpatient who expires prior to admission. This modifier may be used when the hospital where the procedure was performed admits a patient after a surgery is completed rather than before.
FP Service provided as part of the annual family planning program is especially valuable when the patient only has Medicaid coverage for family planning.
A coder may need to append GT Via interactive audio and video telecommunication systems for telehealth services.
H9 Court-ordered notes services rendered due to a court order.
HJ Employee assistance program is appended for services provided as part of an employee assistance program.
Large sections of Level II modifiers also apply to mental health services, durable medical equipment (DME), anesthesia, etc. Hopefully, this sampling of CPT® and Level II modifiers will motivate you to review the two modifier sets in their entirety, ensuring proper reporting and appropriate reimbursement for your practice.
As with any code, policies for using modifiers may differ from payer to payer. Before applying any modifier, ensure the payer accepts the modifier and adhere to any published rules for its use.
Terri Brame, MBA, CHC, CPC, CGSC, CPC-H, CPC-I, is the compliance education officer for the University of Arkansas for Medical Sciences. She is a past AAPC local chapter president, and has presented at two AAPC national conferences.
Latest posts by admin aapc
(see all)