Two Codes Confuse Monoclonal Antibody Injection Reporting
By admin aapc
September 1, 2011
Comments Off

on Two Codes Confuse Monoclonal Antibody Injection Reporting
Determine whether 96372 or 96401 is the correct code to use.
By G.J. Verhovshek, MA, CPC
Several threads in an AAPC online forum, as well as inquiries from Coding Edge readers, have questioned whether 96372 Therapeutic, prophylactic, or diagnostic injection (specify substance or drug); subcutaneous or intramuscular or 96401 Chemotherapy administration, subcutaneous or intramuscular; non-hormonal anti-neoplastic is correct to report monoclonal antibody injections. To find an answer, let's first review what CPT® says about each of these codes.
CPT® defines a therapeutic, prophylactic, or diagnostic injection (96372) as requiring "direct physician supervision" and, typically, "special consideration to prepare, dose or dispose of … practice training and competency for staff who administer infusions, and … periodic patient assessment." Administration as reported using 96401 is a more involved service, requiring "advanced practice training and competency for staff who provide these services … and commonly … significant patient risk and frequent monitoring," as well as other considerations (such as frequent changes in the infusion rate). The greater intensity of 96401 is reflected in a significantly higher non-facility relative value unit (RVU) total of 2.01, versus 0.68 RVUs for 96372.
The greater intensity of 96401, as compared to 96372, is a function of the type of drug(s) administered during each service. CPT® parenthetical instructions direct the use of 97372 for "non-antineoplastic hormonal therapy injections," excluding injections for allergen immunotherapy (95115-95117). Code 96401 may be used for a variety of drugs, including:
non-radionuclide anti-neoplastic drugs
anti-neoplastic agents provided for treatment of noncancer diagnoses
certain monoclonal antibody agents and other biologic response modifiers
CPT® does not specifically identify those "certain monoclonal antibody agents and other biologic response modifiers" that would qualify under 96401.
Since 2006, the Centers for Medicare & Medicaid Services (CMS) has allowed reporting 96401 for non-chemotherapy monoclonal antibody agents and biologic response modifiers, as spelled out in the Medicare Claims Processing Manual, chapter 12, section 30.5.D. Unlike CPT®, CMS provides examples of such drugs, to include infliximab, rituximab, alemtuzumb, gemtuzumab, and trastuzumab, as well as leuprolide acetate and goserelin acetate. The manual goes on to state, however, "The drugs cited are not intended to be a complete list of drugs that may be administered using the chemotherapy administration codes. Local carriers may provide additional guidance as to which drugs may be considered to be chemotherapy drugs under Medicare."
In other words, CMS does not require that carriers recognize 96401 for all monoclonal antibodies. And, third-party payers are free to ignore either CMS or CPT® instruction.
The bottom line is: Whether you should report monoclonal antibodies using 96372 or 96401 is almost entirely at the payer's discretion, and may vary from one specific drug to another. Under CPT® guidelines, those drugs that require a more substantial level of service should qualify for 96401, and drug manufacturers often offer advice as to correct coding—but the only way you can be certain you are coding correctly is to check with your payer. If your payer does not have a formal policy regarding a certain drug, ask for its coding directions in writing.
G.J. Verhovshek, MA, CPC, is managing editor at AAPC.
Latest posts by admin aapc
(see all)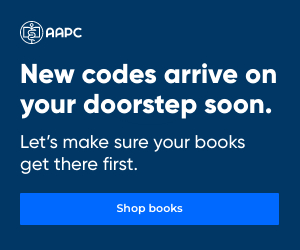 No Responses to "Two Codes Confuse Monoclonal Antibody Injection Reporting"