Improve Compliance in Behavioral Health
By admin aapc
May 1, 2012
Comments Off

on Improve Compliance in Behavioral Health
Better Documentation + Better Compliance = Better Quality of Care
By Richard Skaff
Behavioral health has struggled with regulatory compliance, including documentation, billing and coding, treatment plans, and medical necessity. A "top down" approach to address shortcomings in behavioral health practice and diagnostics is the ultimate solution, but common sense and improved documentation will go a long way toward meeting compliance goals.
Document for Success
Documentation is an important aspect of compliance. To improve documentation, consider the following recommendations, courtesy of Anne Fisk and Mary Beth Thomas ("Regulatory Compliance Issues in Behavioral Health," Journal for Healthcare Quality, 2003; (133))
A chart entry must describe the service, as well as justify it.
The progress note documentation must be legible, and must include:
o The date and duration of the session
o A description of the nature of the treatment service
o The patient's response to the therapeutic intervention
o A plan
Progress notes should contain recommendations for revisions in the treatment plan and an assessment of the patient's response to treatment and progress in meeting the goals set forth in the original treatment plan.
The medical record must specify the psychiatric components of the record.
The content requirements for admission documentation are spelled out, as are the expectations for the treatment plan and progress notes.
To improve coding and billing in behavioral health, Fisk and Thomas further recommend:
An accurate charge description master (CDM or chargemaster)
Access only to appropriate codes for the level of the provider (e.g., codes for evaluation and management (E/M) are not provided to practitioners who are not qualified to use them)
Clinical documentation must justify the code billed, including medical necessity
Edits to ensure only payer-qualified clinicians are providing the services billed
Accurate diagnoses recorded on claims
An efficient process flow, from the service rendered to the bill submitted for payment
Formal, regular communication and feedback loops between billing and clinical areas
Education for billers that improves their ability to discriminate among clinical services and for clinicians that underscores the critical nature of their documentation and coding choices
Compliance Improves Care
Regulatory compliance is entangled with quality of care. To help behavior health providers merge the two, Fisk and Thomas recommend these best practices:
Investigate and implement evidence-based practices wherever possible and reasonable.
Abandon the notion that behavioral health should be perceived as "different."
Learn how other clinical areas in the system are handling compliance and share ideas.
Recognize that treatment plans are helpful: Use them to direct treatment and to demonstrate that treatment's efficacy. Begin with accurate, precise diagnostics and a clear description of symptoms and presenting problems. Include behavioral goals that are concrete, realistic, measurable, and meaningful to the patient. Make sure the plan is individualized to the patient, and update the treatment plan whenever a change is reasonable or the current treatment has not proven to be effective.
Use electronic health records (EHRs).
Educate everyone—including billing, clinical, and management staff—about regulations, payer expectations, compliance, and quality.
Perform internal quality audits.
Spread the word that compliance is not optional.
In an increasingly regulatory world, ethics and compliance are no longer optional. Ethics must be emphasized and prioritized over billing. A diagnosis should never be made just for billing purposes.
Compliance issues must be taken seriously as a means for self-improvement and progress. Fear of punishment and penalties should not be the main incentive to implement an effective compliance program.
The strategic components that would deter or reduce a prospective compliance conflict in behavioral health would entail:
Establishing an honest relationship with payers
Implementing prevention and detection strategies
Admitting mistakes and implementing self-correction, education, and ongoing training for employees, as well as risk management, and transparency

Richard Skaff is former CEO of K&M Consulting Services. He is a practicing clinical psychologist and is board certified in psychopharmacology and forensic psychology.
Latest posts by admin aapc
(see all)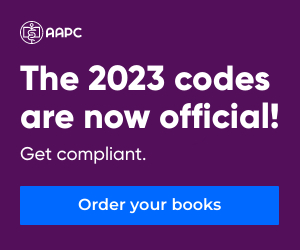 No Responses to "Improve Compliance in Behavioral Health"