Assistant at Surgery
Billing successfully for an assistant at surgery is all  in the way physicians document op reports and coders attach modifiers.
By Susan Vogelberger, CPC, CPC-H, CMBS, CCP
To bill for an assistant at surgery, the surgeon is required to specify in the body of the operative report what the assistant actually does. It is not sufficient evidence of participation to list the assistant's name in the heading of the operative report. It is also a good idea to mention in the indications paragraph why there is a need for an assistant. Carriers that request the op report in order to process the assistant's claim will deny claims if there is no accounting by the surgeon for what was performed by the assistant.
Procedures that are not designated as allowing payment for an assistant will also be denied and should not be billed. Once a billing pattern has been detected, claims will be continually flagged for review of the op report.
Once an op report has been signed by the surgeon, it becomes a legal document and cannot be altered or redone. For claims denied for lack of documentation for assistant at surgery claims, the surgeon can dictate an addendum to the op report and the claim can be resubmitted.
Read Up on Policy
Medicare publishes a list of rules that specifies (1) procedures in which a surgical assist is allowed; (2) procedures in which a surgical assist is not allowed and payments are denied (and the patient cannot be billed for the assistant surgeon charge); and (3) procedures in which surgical assist might be allowed upon carrier review. You can obtain a copy of the assistant surgeon procedure list from your fiscal intermediary.
More and more, carriers are following CMS guidelines in this and other billing issues. Assistant at surgery guidelines and policies, however, can vary with different carriers and can change at their discretion. A provider's contract can also affect the processing of these claims. It is a good practice to review all carrier contracts yearly and to renegotiate if necessary.
Attach the Appropriate Modifier
In the event that an op report indicates an assistant at surgery and the physician documents the purpose of the assistant appropriately, you should attach a modifier to the procedure code for payment. There is more than one modifier; however, so choose wisely.
Modifier 80 Assistant Surgeon
Modifier 80 identifies surgical assistant services and is applied to the surgical procedure code(s). Assisting physicians usually charge 20 to 25 percent of their normal fee for performing the surgery alone. Payers often use the surgeon's contract rate to figure the assistant's percentage, and do not pay a resident an assistant surgeon fee. Although this modifier is preferred by most payers to report an assistant surgeon, always monitor the explanation of benefits (EOBs) and maintain a list of carrier preferences.
Medicare and Modifier 80
Medicare restricts the use of modifier 80 to the primary procedure performed. Where payment for an assistant surgeon is allowed, payment is based on 16 percent of the fee schedule payment amount.
Modifier 81 Minimum Assistant at Surgery
Minimum surgical assistant services are identified by appending modifier 81 to the usual procedure code.
Modifier 82 Assistant Surgeon
Modifier 82 indicates that the procedure was performed requiring the presence of an assistant surgeon when a qualified resident surgeon was not available. In teaching hospitals, special requirements must be met to allow billing for an assistant surgeon, and modifier 82 is typically used in those instances. Check with your Medicare carrier for details. Box 19 on the CMS-1500 form can be used to type a message to indicate that a qualified resident surgeon was not available.
Modifier AS-Assistant at Surgery
Physician assistant, nurse practitioner, or clinical nurse specialist services for assistant at surgery are identified by adding the HCPCS Level II modifier AS to the usual procedure code. This modifier may only be submitted with surgery codes, and additional documentation is required upon submission.
Documentation required in the medical record:
1.  A statement that no qualified resident was available to perform the service, or
2.  A statement indicating that exceptional medical circumstances exist, or
3.  A statement indicating the primary surgeon has an across-the-board policy of never involving residents in the preoperative, operative, or postoperative care of his/her patients.
Be Aware of Limitations
CMS' Guidelines 20.4.3—Assistant at Surgery Services (Rev. 1, 10-01-03) B3-15044 state: For assistant at surgery services performed by physicians, the fee schedule amount equals 16 percent of the amount otherwise applicable for the global surgery. Carriers may not pay assistants at surgery for surgical procedures in which a physician is used as an assistant at surgery in fewer than five percent of the cases for that procedure nationally. This is determined through manual reviews.
In addition to the assistant at surgery modifiers 80, 81, or 82, any procedures submitted with modifier AS are subject to the assistant surgeon's policy enunciated in the Medicare Physician Fee Schedule (MPFS) database. They will pay claims for procedures with these modifiers only if the services of an assistant surgeon are authorized.
Physicians are prohibited from billing a Medicare beneficiary for assistant at surgery services for procedure codes subject to the assistant at surgery limit, and are not permitted to circumvent this by using an advance beneficiary notice (ABN). Physicians who knowingly and willfully violate this prohibition and bill a beneficiary for an assistant at surgery service for these procedure codes may be subject to the penalties contained under §1842(j)(2) of the Social Security Act. Penalties vary based on the frequency and seriousness of the violation.
To determine whether the services of an assistant surgeon may be submitted to Medicare with modifier AS, refer to the Medicare Physician Fee Schedule database. Refer to the column heading "Asst Surg."

MPFS Payment Indicators
Indicator 0—Payment restriction for assistants at surgery applies to this procedure. Supporting documentation (as described earlier) may be submitted on appeal.
Indicator 1—Statutory payment restriction for assistants at surgery applies to this procedure. Assistants at surgery will not be paid.
Indicator 2—Payment restriction for assistants at surgery does not apply to this procedure. Assistants at surgery may be paid.
Indicator 9—Concept does not apply (the most likely explanation is that the procedure is not a surgery).

Latest posts by admin aapc
(see all)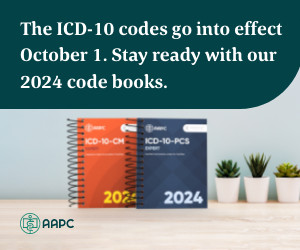 11 Responses to "Assistant at Surgery"