Protests Halt RAC Activity
By admin aapc
November 5, 2008
Comments Off

on Protests Halt RAC Activity
Protests by companies not chosen have forced the Centers for Medicare & Medicaid Services (CMS) to halt the activity of four new Recovery Audit Contractor (RAC) winners awarded Oct. 6:
Diversified Collections Services
CGI Technologies and Solutions
Consulting Associates
HealthDataInsights

The stay was announced Nov. 4 after Viant Inc. and PRG Shultz, USA, Inc. filed protests with the Government Accountability Office (GAO) regarding the way in which CMS conducted its bidding campaign for the RAC program.
The four winning contractors were to begin work in 2009; however, according to CMS spokesman, Peter Ashkenaz, "All work on the RAC contracts is required to stop until further notice (this includes outreach meetings). GAO has 100 days to issue a decision. The RAC contracts are suspended pending the outcome of the two protests."
Read HealthcareFinance News for more information.
Latest posts by admin aapc
(see all)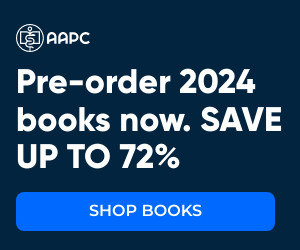 No Responses to "Protests Halt RAC Activity"