Top 10 Medicare Risk Adjustment Coding Errors
By Carol Olson, CPC, CPC-H, CPC-I, CEMC, CCS, CCS-P, CCDS

Medicare Advantage (MA) reimbursement can trip you up in ways you didn't expect. If you are seeing MA patients, be mindful of opportunities and pitfalls.
MA health plans are reimbursed based on beneficiaries' chronic conditions. Submitting an inaccurate diagnosis, or a diagnosis resulting in a different hierarchical condition category (HCC), is a compliance risk. Any change in the HCC could mean you are receiving too much or too little revenue. Either way, the code would not be validated and would be considered discrepant.
There are opportunities for you to capture a more appropriate HCC code. Consider this list of the top 10 coding errors for risk adjustment:
The record does not contain a legible signature with credential.
The electronic health record (EHR) was unauthenticated (not electronically signed).
The highest degree of specificity was not assigned the most precise ICD-9-CM code to fully explain the narrative description of the symptom or diagnosis in the medical chart.
A discrepancy was found between the diagnosis codes being billed versus the actual written description in the medical record. If the record indicates depression, NOS (311 Depressive disorder, not elsewhere classified), but the diagnosis code written on the encounter document is major depression (296.20 Major depressive affective disorder, single episode, unspecified), these codes do not match; they map to a different HCC category. The diagnosis code and the description should mirror each other.
Documentation does not indicate the diagnoses are being monitored, evaluated, assessed/addressed, or treated (MEAT).
Status of cancer is unclear. Treatment is not documented.
Chronic conditions, such as hepatitis or renal insufficiency, are not documented as chronic.
Lack of specificity (e.g., an unspecified arrhythmia is coded rather than the specific type of arrhythmia).
Chronic conditions or status codes aren't documented in the medical record at least once per year.
A link or cause relationship is missing for a diabetic complication, or there is a failure to report a mandatory manifestation code.
Regardless of where you find shortcomings in your facility, you should consider ways to improve clinical documentation. Develop a compliance plan and implement prospective and retrospective, internal and external chart reviews with ongoing monitoring and feedback. Be sure to review records based on official coding guidelines.
Latest posts by admin aapc
(see all)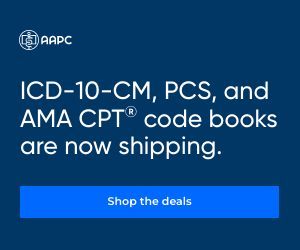 18 Responses to "Top 10 Medicare Risk Adjustment Coding Errors"