How to Bill for Missed Appointments
Know the Rules For No-Shows
By Peter Keohane, JD, MPH, CPC
A practice manager recently asked me about patients who miss appointments and how she should address this growing problem. As AAPC members know, when scheduled patients fail to show up for their visits, they cause an interruption in the scheduling process, which creates inefficiency in the office. And more simply, a patient who misses an appointment fails to get necessary medical care. According to an NIH study published in 2004, between four and twelve percent of appointments are missed each year. For mental health professionals, this percentage increases to as much as 50 percent. Is this a significant problem? Undoubtedly it is.
So how should a practice address no-shows? For starters, implementing a procedure to remind patients of upcoming appointments is likely to reduce missed appointments. Another study from the National Library of Medicine found that the most common reason for patients missing an appointment is, "I forgot." Using a reminder system should reduce this leading cause, however, both manual telephone reminders and mailings can be costly and involve significant staff time commitments. Although an automated system generally provides the most cost-effective system for appointment reminders, these systems are not foolproof. Reasons for automated systems not reaching homes include:
No phone
Wrong number
Disconnection
Incompletion of programmed tries due to busy or unanswered calls.
A second recommendation is to ensure the scheduling system accounts for no-shows. For physicians and other medical providers, 15-minute appointments are normal while new patient visits (or physicals) are usually 30 to 45 minutes. When no-show rates or low productivity dictates, double-book the first two 15-minute segments of an hour, leaving the last 30 minutes for new patients or longer visits.
Charge Fees For No-Shows
Many providers charge patients for missed appointments as an additional incentive to show up. Until this year, CMS precluded providers from charging Medicare patients for missed appointments as CMS considered missed appointments part of the overall cost of doing business. This past June, however, CMS published a notice providing new guidance on billing Medicare patients for missed appointments (the transmittal can be found on the CMS website). Under the current guidelines, Medicare allows a no-show fee as long as the practice:
Has a written policy on missed appointments that is provided to all patients. (Providers may also want to obtain patients' signatures to acknowledge receipt of this policy as an extra preventive measure).
Ensures that the missed appointment policy applies equally to all patients.
Establishes that the billing staff is aware that Medicare beneficiaries should be billed directly for missed appointments.
Ensures that charges for missed appointments are reflective of a missed business opportunity and not the cost of the service itself.
Thus, if you do not violate a contract or Medicaid rule, you must charge the fee to all patients for missed appointments. As to what to charge, the amount is left to the provider's discretion, although there should be some "reasonableness" in selecting the fee. A fee of $35 to $50 appears to be the range most providers use, according to the NIH study.
If a provider elects to charge a no-show fee, it is important to adopt this policy in writing and be certain the patients understand what will happen for a missed appointment. Here is a sample policy:
Cancellations of appointments/no-show
When you do not show up for a scheduled appointment, it creates an unused appointment slot that could have been used for another patient. It is very important that you call within 24 hours in advance to cancel your appointment.
If for any reason you need to cancel an appointment, please notify our office as a soon as possible.
On your second no-show occurrence, there will be a $45 charge to your account.
After three consecutive no-show occurrences, the practice may elect to terminate our relationship with you.
Under the new CMS guideline, hospital providers must adhere to slightly different rules. In most instances, hospitals are also allowed to charge a beneficiary for a missed appointment as long as the appointment is for an outpatient department, and provided all patients are charged equally. By contrast, hospitals are not allowed to charge a Medicare beneficiary for a missed inpatient appointment (hospital inpatient departments are not allowed to charge a patient for a failure to remain an inpatient for any agreed-upon length of time or for failure to give advance notice of departure from the provider's facilities).
Terminate a No-show Patient
One final option for patients who continuously miss appointments is to terminate them from the practice. Of course, this is a drastic choice that should be considered carefully, as it could have significant legal consequences. Under most state laws, terminating a patient without proper notice or in the middle of a course of treatment could be considered patient abandonment, which has legal risks. Thus, terminating a patient should be viewed as a last resort measure.
When a patient misses appointments, it costs both the practice (in lost revenues) and the patient (in lost medical care). Minimizing no-shows through reminders and missed appointment fees should help reduce these costs to everyone involved.
Sample Letter to Patient on Missed Appointment
Dear (Patient's Name):
Our records indicate that you missed your appointment. Please call (our office/the clinic) and we will be happy to schedule another appointment for you. Any time you are unable to keep your appointment, we would appreciate a call in advance from you so that we may cancel your appointment and use the appointment time for another patient.
We are interested in your health care and hope to hear from you soon. If you have any questions, please contact (the office/clinic) at (telephone number).
Sincerely,
(Attending Physician)
Latest posts by admin aapc
(see all)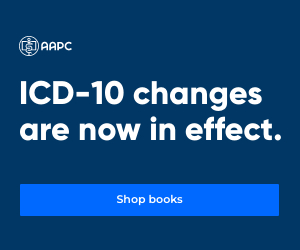 27 Responses to "How to Bill for Missed Appointments"