Responding to Detected Offenses
By admin aapc
April 1, 2008
Comments Off

on Responding to Detected Offenses
Instill Order When Government Investigators Knock at Your Door
By Julie E. Chicoine, JD, RN, CPC
Without a moment's notice, federal and state agency investigators can show up at a health care provider's office or a facility to investigate suspected fraud. Under such circumstances, clinicians, business managers and coding staff members of physician practices, hospitals, or other health care organizations are often caught off guard and chaos ensues. To avoid the upheaval of normal daily function and minimize risk, providers should have a mechanism in place to ensure an orderly response to government investigations. To eliminate panic when an auditor comes knocking at your door, consider these principles for developing an effective response to external investigations.
The Investigators
Federal investigators are individuals from the Department of Health and Human Services (HHS), Office of Inspector General (OIG), the United States Department of Justice (DOJ) or the Federal Bureau of Investigation (FBI). Regardless of which agency's personnel presents at your door, it's important to verify their credentials. Ask for photo identification and make a copy for future reference. It's also helpful to obtain each investigator's complete name, title, agency, business address, and telephone number. You can obtain this information from the investigator's business card. This information helps the provider ascertain which federal or state agencies are involved and verify what roles are represented (e.g., auditor, attorney or agent) on the team. Such information is helpful when contacting external legal counsel (which should be done as soon as possible) and provides an overview of the situation.
On some occasions, more than one agency is involved in the investigation. If this is the case, providers should verify which government investigator and agency is in charge and who is serving as the primary point of contact for ongoing communication and document production.
The Search Warrant
It's not unusual for an investigator to have a search warrant. Although a search warrant gives government agents the right to enter and "seize" documents identified in the warrant, it doesn't necessarily mean that a crime occurred. Nonetheless, providers should ask the investigators to wait until legal counsel can be present to facilitate the investigation. In most cases, government investigators are flexible and agree to the slight delay. However, if such an option is not available, the provider should ask for the search warrant to make a copy of for further reference, as this document sheds light on the focus of the government's investigation and helps facilitate your legal counsel's defense of the matter.
During review of the search warrant, providers should check the physical locations where the investigators are permitted to search and what documents they can legally seize. Don't allow investigators to expand the search beyond those parameters. Unless a provider consents, investigators can't search rooms or ask for documents that aren't included in the search warrant. In addition to patient medical records, typical documents sought include: explanation of benefits (EOB), payer correspondence, remittance advice, emails and office policies.
Document production can be an enormous task. Under the best circumstances, providers should try to organize all of the documents to be copied into one room to limit the opportunity for the investigators to expand the scope of the search. Such an approach also minimizes disruption of business operations. Providers should designate an employee to make a detailed list of all documents reviewed and copied by the investigators (including disks and hard drives) and to take notes during the search, including identifying areas searched, investigators' comments, questions, and instructions. If the scope and extent of the search is significant, providers can and should request an ongoing schedule of document production over a mutually agreed-upon timeframe.
Providers should consider whether privileges exist for medical records and computer access. Evidentiary privileges that may be implicated include: attorney/client privilege, attorney work product, medical staff peer review and mental health/substance abuse treatment record privileges. These issues should be addressed by legal counsel.
Finally, at no time should providers change, move, alter, destroy, or attempt to correct any documents subject to the investigation including paper, tape and electronic records. Doing so can lead to criminal liability. Any routine record destruction in accordance to office policy and procedure should be suspended until further notice.
The Search Process
Having government investigators in one's facility is disruptive. Providers should send staff members home immediately if they aren't directly involved in the search response operation and cancel any remaining appointments for the day.
Investigators may try to interview staff members while they are carrying out the search process. Remaining staff members should be instructed to be courteous and to cooperate with investigators to facilitate document production, but should not volunteer any additional information, as anything said during this process can be used in subsequent proceedings. Investigators can't coerce or intimidate employees to agree to an interview. Any employee, administrator or clinician interviews should take place with legal counsel present. If employees are interviewed, they should be instructed to tell the truth, but to stick to factual statements only and avoid anecdotal perceptions or speculation. If an employee can't recall specific events or does not know the answer to a question, he or she should say so. If any interviews occur, the provider's administrative representatives should take complete notes of what took place, including questions asked and answers provided.
After the Dust Settles
After the investigators leave, the provider, in coordination with legal counsel, should evaluate the factors that lead to the investigation. Such factors include a determination of the following:
How the problem was identified
Duration of the problem
Specific cause of the problem
(e.g., Medicare rule change)
Whether any employees had prior
knowledge of the problem
Whether any patients were harmed by the misconduct
Providers should also stop all billing activity associated with the problem; take steps to calculate the financial impact, and decide whether there are disclosure obligations to other government and commercial payers.
An ad-hoc team that includes the provider's legal counsel should be established to guide the provider through the investigation and disseminate the appropriate information to additional parties as necessary.
Finally, organizations and individual health care providers should take a proactive approach by developing a policy and procedure for responding to government investigations so that all the steps in the process are delineated and essential contact persons (administration, compliance officer, legal counsel) are identified.
Resources
Additional information is available at the following websites:
OIG – This Web site contains information, including fraud alerts, bulletins, compliance guidance materials and disclosure information.
DOJ – This Web site contains information including legal cases, litigation documents, and the U.S. Attorney's Manual.
Latest posts by admin aapc
(see all)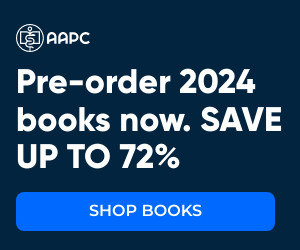 Comments are closed.