CPT® 2013 Preview: Find Your Way in a Changing Landscape
By Rae Jimenez
In Coding
December 1, 2012
Comments Off

on CPT® 2013 Preview: Find Your Way in a Changing Landscape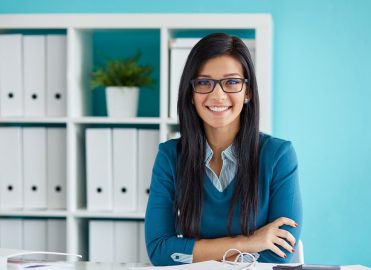 By Raemarie Jimenez, CPC, CPMA, CPC-I, CANPC, CRHC
CPT
® 2013 supplies a host of new directions, including more than 650 code changes, new and revised section guidelines and parenthetical instructions, and much more. Here's a preview of what you can expect.
E/M Services
Eighty-two evaluation and management (E/M) codes in the range 99201-99467 are revised to allow a physician or other qualified health care professional to provide services. The revisions clarify that each state's scope-of-practice laws (not CPT® descriptor language) determine the services an individual provider is qualified to perform.
For example, the revised descriptor for a level I, new outpatient visit (99201) specifies:
Office or other outpatient visit for the evaluation and management of a new patient, which requires these 3 key components:
A problem focused history;
A problem focused examination;
Straightforward medical decision making.
Counseling and/or coordination of care with other physicians, other providers qualified health care professionals, or agencies are provided consistent with the nature of the problem(s) and the patient's and/or family's needs. Usually, the presenting problem(s) are self-limited or minor. Physicians typically spend Typically, 10 minutes are spent face-to-face with the patient and/or family.
New text allows that counseling and/or coordination of care may be provided with other physicians or "other qualified health care professionals," and deleted (strikethrough) text eliminates the reference to "physician" time. Coding requirements are otherwise unchanged.
Descriptor changes throughout the E/M chapter are consistent with this example; where code descriptors are unchanged, section guidelines have been modified to allow non-physician providers (NPPs) to report services. For example, the descriptors for critical care services (99291-99292, 99468-99469, and 99471-99476) are unchanged, but section guidelines now stipulate "Critical care is the direct delivery by a physician(s) or other qualified health care professional of medical care for a critically ill or critically injured patient."
CPT® 2013 also adds three new categories of E/M services, for a total of seven new E/M codes:
Supervision by a control physician of interfacility transport care of the critically ill or critically injured pediatric patient (99485-99486): These time-based codes report the non-face-to-face work performed by the control physician (the provider directing care) during an interfacility transport. The patient's age, medical condition (critical illness or critical injury), and the total time must be documented.

Complex chronic care coordination services (99487-99489): These time-based services are provided to patients with complex chronic illness(es) residing at home or in a domiciliary, rest home, or assisted living facility, and typically involve implementing a care plan directed by a physician or other qualified health care professional.
Transitional care management services (99495–99496): These services, which include both face-to-face and non-face-to-face efforts, are provided to established patients "whose medical and/or psychosocial problems require moderate or high complexity medical decision making during transitions in care from an inpatient hospital setting … to the patient's community setting."
Each of the new categories above includes comprehensive section guidelines to help you apply the codes correctly. Look to future editions of Coding Edge for a complete breakdown.

Anesthesia
The two changes in the Anesthesia chapter are part of a recurring theme for 2013; revised descriptors no longer limit reporting to physicians. For example:
01991 Anesthesia for diagnostic or therapeutic nerve blocks and injections (when block or injection is performed by a different provider physician or other qualified health care professional); other than the prone position
Hundreds of such descriptor changes occur throughout CPT®, in nearly every chapter.

Integumentary
There is just one change in the Integumentary section this year: Code 15740 (island pedicle flap) is revised to require identification and dissection of an anatomically-named axial vessel.

Musculoskeletal
Changes in this section include revisions to allow code reporting by "other qualified health care professionals," as well as the inclusion of conscious sedation with percutaneous vertebroplasty (+22522). New codes describe arthrodesis by pre-sacral interbody technique with instrumentation (22586), and revision of total shoulder (23473–23474) and elbow (24370–24371) arthroplasties.
You'll find new text in the section guidelines throughout the chapter, including instructions to use modifier 76 Repeat procedure or service by same physician or other qualified health care professional when reporting "re-reduction of a fracture and/or dislocation performed by the primary physician or other qualified health care professional."

Respiratory
New codes 31647–31651 replace Category III codes 0250T–0252T for insertion and removal of bronchial valves to treat patients with emphysema or lung damage. Similarly, new Category I codes replace Category III codes for bronchial thermoplasty.
Outdated codes have been deleted, some replaced by new codes that more accurately describe the procedures performed. For example, new codes are now available for thoracentesis (32554, 32555) and pleural drainage (32556, 32557).
Finally, there's a new subsection and code (32701) for thoracic target delineation to identify tumor borders, tumor volume, and tumor relationship to adjacent anatomic structures. Delineation of the tumor allows the radiation oncologist to plan and deliver radiation treatments.
New codes 31647–31651 replace Category III codes 0250T–0252T for insertion and removal of bronchial valves to treat patients with emphysema or lung damage.

Cardiovascular
New codes 33361–33369 replace Category III codes 0256T–0259T for transcatheter aortic valve replacement. You will select the new codes based on whether the approach is open or percutaneous, and the vessel the surgeon uses for the approach.
Category III codes 0048T and 0050T have been deleted and replaced with 33990–33993 for insertion, removal, and repositioning of percutaneous ventricle assist devices.
New codes 36221–36228 describe selective and non-selective arterial catheter placement and angiography in the aortic arch, and carotid and vertebral arteries. They include vessel access, placement of catheter(s), contrast injection(s), fluoroscopy, radiological supervision and interpretation (S&I), and closure of the arteriotomy.
New and revised codes (e.g., 37197, transcatheter retrieval; 37211–37214, transcatheter therapy) now bundle radiological S&I services.

Digestive
Mucosal cells are evaluated using an optical endomicroscope. Several new codes have been created to support optical endomicroscopy.
Several new codes (e.g., 43206, esophagoscopy; 43252, upper gastrointestinal endoscopy) have been created to report optical endomicroscopy, which allows the provider to eliminate random sampling and perform targeted biopsies through real-time cellular observation of mucosal tissue. A new code (44705) reports preparation of fecal microbiota for instillation in a patient with clostridium difficile infection.

Urinary
Injections are made into the bladder for chemodenervation (code 52287).
In the Urinary section, you'll now find code 52287 for chemodenervation of the bladder.

Nervous System
In this section, chemodenervation code 64614 has been revised to specify "extremity" (singular). The procedure is reported once per session when treating a single extremity, regardless of how many individual injections are made. New code 64615 describes bilateral chemodenervation of muscle(s) innervated by facial, trigeminal, cervical spinal, and accessory nerves.
Percutaneous implantation of neurostimulator electrode array to the sacral nerve (64561) now includes image guidance, when performed.

Eye and Ocular Adnexa
Codes in this section have been revised to simplify reporting of paracentesis of the anterior chamber of the eye (now reported using 65800, exclusively). Code 67810 Incisional biopsy of eyelid skin including lid margin was revised to include the depth of tissue removed, to promote proper coding. Parenthetical instructions direct you to 11100, 11101, or 11310–11313 when reporting a biopsy for the skin of the eyelid.

Radiology
Where radiological S&I is now bundled, the corresponding radiology codes have been deleted or revised.
Thrombolysis (now described with new codes 37211–37214) is performed using intra-arterial or intravenous infusion.
Codes for bronchography (e.g., 71040, 71060) have been deleted for 2013: Computed tomography (CT) is now the standard of care replacing bronchography. Codes 72040–72052 for radiology examination of the cervical spine have been revised to include the number of views to accurately capture the work performed (e.g., 72050 Radiologic examination, spine, cervical; 4 minimum or 5 views).
Where radiological S&I is now bundled, the corresponding radiology codes have been deleted or revised. For example, new codes 37211–37214 describe infusion thrombolysis with radiological S&I; therefore, 75898 Angiography through existing catheter for follow-up study for transcatheter therapy, embolization or infusion, other than for thrombolysis was revised to exclude thrombolysis.
Codes 78000–78011 have been deleted and replaced by 78012–78014 for thyroid nuclear medicine scans. New and revised codes 78070–78072 describe a greater array of parathyroid planar imaging procedures (including single-photon emission computed tomography (SPECT) and CT).

Pathology and Laboratory
The big changes here revolve around molecular pathology codes, over 100 of which were added to CPT® last year. This year we gain 13 new Tier 1 codes plus an unlisted molecular pathology procedure code (81479) with revisions to all nine Tier 2 (81400–81408) procedures. Guidelines have been added to the beginning of the codebook, with information about the history of the molecular pathology codes, instructions for use, and frequently asked questions to assist with proper code selection.
Codes 83890–83914 and 88384-88386 have been deleted and superseded by molecular pathology codes 81200–81479. All genetic testing code modifiers, previously listed in CPT® Appendix I and applied with "stacking codes" 83890-83914, also have been deleted.
A new subsection of codes (81500–81512, 81599), with guidelines, has been added to report multi-analyte assays with algorithmic analysis (MAAA), which use the results of assays (molecular pathology assays, fluorescent in situ hybridization assays, and non-nucleic acid-based assays) and other patient information, when appropriate, to calculate the patient's probability of developing a specific condition.
Category III codes 0279T and 0280T have been deleted and replaced with Category I codes 86152–86153 to report testing for tumor cells circulating in the blood of cancer patients. A new code (86711) has been created for testing to detect the John Cunningham virus, and new codes 86828–86835 report testing for antibodies to human leukocyte antigens (HLA). New codes 87631–87633 describe nucleic acid tests performed to detect respiratory viruses, based on the number of targets for the test.

Medicine
Dozens of codes in the Medicine section have undergone descriptor revisions similar to those in the E/M chapter, which allow the reporting of services by "other, qualified non-physician practitioners."
Revised influenza vaccine administration codes (90655–90660) now specify "trivalent" vaccine, to clarify that the vaccine includes three viral strains. There is also a new code (90672) to report quadrivalent (four viral strains) influenza vaccine for intranasal use, and 90653 Influenza vaccine, inactivated, subunit, adjuvanted, for intramuscular use is added to report the supply of adjuvanted seasonal trivalent influenza vaccine (currently awaiting FDA approval). Additional codes have been created or revised to report hepatitis B vaccines.
The psychiatry category received a major overhaul with the creation of new codes (e.g., 90832 Psychotherapy, 30 minutes with patient and/or family member and 90839 Psychotherapy for crisis; first 60 minutes) and guidelines, as well as substantial code deletions. The revised code set more accurately reports the services behavioral health providers now perform.
Codes 92980, 92981, 92982, and 92984 have been deleted and replaced by 92920–92944 for coronary therapeutic services and procedures. New guidelines define the services and provide instruction on proper code use.
Comprehensive electrophysiologic evaluation has been combined with intracardiac catheter ablation of arrhythmogenic focus services.
Nerve conductions studies (NCS) involve electronic stimulation and measurement.
Codes 95900–95904 are replaced by a more granular series of codes (95907–95913) that describe precisely the number of studies performed.
To combine comprehensive electrophysiologic evaluation with intracardiac catheter ablation of arrhythmogenic focus services, 93651 and 93652 have been deleted and four new codes (93653-93656) have been created.
Allergy testing codes 95010 and 95015 have been deleted and replaced with 95017 (venoms) and 95018 (drugs or biologicals).
In the neurology and neuromuscular procedures, polysomnography codes are now age specific (e.g., 95808, any age; 95810, age 6 years or older), and intraoperative neurophysiology monitoring code 95920 has been deleted, to be replaced by two new add-on codes: 95940 and 95941.
Lastly, nerve conduction studies are completely revamped: Codes 95900-95904 are replaced by a more granular series of codes (95907-95913) that describe precisely the number of studies performed (e.g., 95908 Nerve conduction studies; 3-4 studies). CPT® includes new subsection guidelines that specify, "For the purposes of coding, a single conduction study is defined as a sensory conduction test, a motor conduction test with or without an F wave test, or an H-reflex test."

Modifiers and Miscellaneous
CPT® 2013 contains no new modifiers, but modifier descriptors in Appendix B have undergone extensive revisions to include "other qualified health care professional" language and specify that modifiers may be appended to non-physician services, when appropriate.
In the Category II Codes section this year you will find seven new codes, six revised codes, and one deleted code. For additional information, consult the American Medical Association's (AMA) website.
Editor's Note: More information regarding this information is available through AAPC's 4th quarter workshop "2013 CPT® Coding Updates." If you are unable to sign up for AAPC's workshop in a nearby location, you can register for an on demand workshop via www.aapc.com.
Latest posts by Rae Jimenez
(see all)