Recoup Lost Revenue
By admin aapc
November 18, 2008
Comments Off

on Recoup Lost Revenue
Millions of dollars in potential revenue is lost every year due to billing errors, such as under-pricing, missed charges, under-coding, and unreimbursed claims. In essence, this is like offering medical services for free.
"As much as 3 to 5 percent of annual practice revenue is lot because the practice simply did not bill for services and procedures that the physicians performed," said National Advisory Board President Deborah Grider, CPC, CPC-H, CPC-P, CPC-E/M, CPC-I, CCS, CCS-P (Physicians Practice, November 2008).
In her article, "Billing Problems? Consider Your Charge Ticket," Grider says the key to not letting revenue dollars slip through your fingers is to:
Use updated charge tickets
Employ a dedicated certified coder
Use current coding resources
A practice needs to employ good communication skills. "The key is consistent communication between the coder, data entry, billing staff and providers," Grider said.
Latest posts by admin aapc
(see all)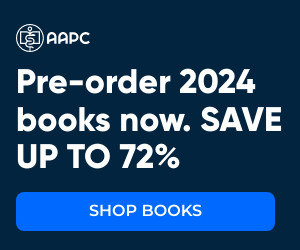 No Responses to "Recoup Lost Revenue"