Modifier 25 Rules Cause Conflict
In Coding
July 1, 2010
Comments Off

on Modifier 25 Rules Cause Conflict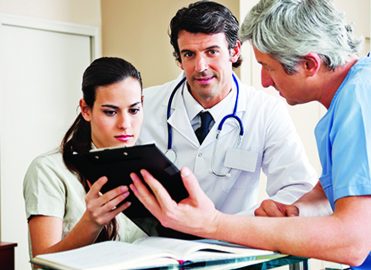 By Nancy Reading, RN, BS, CPC, CPC-I
Proper application of evaluation and management codes (E/M) codes and modifier 25 Significant, separately identifiable evaluation and management service by same physician on the same day of the procedure or other service has been a longtime challenge for physician coders. More recently, the appropriate assignment of E/M service levels and the addition of modifier 25 in the facility also have come under the Centers for Medicare & Medicaid Services' (CMS) microscope. And although the definition of modifier 25 in Appendix A of CPT® is the same for the facility and the physician, facility rules may vary from payer to payer and, in some cases, between CMS and local carriers.
Outpatient hospital services are paid under the Outpatient Prospective Payment System (OPPS) using Ambulatory Payment Classifications (APCs). There are five APCs for E/M services, which coincide with levels 1-5 of the outpatient E/M CPT® codes (99201-99215). The facility uses the same CPT® codes for E/M as the physician or mid-level provider. Under CMS criteria, revised in 2009, a new patient (as opposed to an established patient) is one who has not been registered as an inpatient or outpatient at the facility within the past three years.
Promised Guidance Falls Short
Despite using the same codes, determinations of E/M service levels for a facility are not the same as for a physician. There is no direct correlation between history, examination, or medical decision making and the resources, real estate, and staffing that drive facility levels. CMS has promised to give guidance on how to select E/M service levels in facilities for several years, but has yet to do so. Instead, CMS directs each facility to develop its own guidelines based on the following 11 criteria:
Follow the intent of the CPT® code descriptor; the guidelines reasonably relate the intensity of hospital resources to different levels of effort represented by the code.
Relate to hospital facility resources, not to physician resources.
Be clear to facilitate accurate payments for compliance purposes and audits.
Meet Health Insurance Portability and Accountability Act (HIPAA) requirements.
Only require documentation that is clinically necessary for patient care.
Don't facilitate upcoding or gaming.
Have well-documented, written or recorded documentation, and provide the basis for selection of a specific code.
Be applied consistently to all patients in the clinic or emergency department (ED) to which they apply.
Don't change frequently.
Be readily available for fiscal intermediary (FI) or, if applicable, Medicare Administrative Contractor (MAC) review.
Make coding decisions that other hospital staff or outside sources can verify.
Experts Aim for E/M Code Consistency
In the Nov. 1, 2002, OPPS final rule (67FR 66792), CMS called for "an independent expert panel" to develop consistent code definitions and guidelines to be used by the Medicare and Medicaid programs for facility-based E/M services.
CMS suggested organizations such as the American Hospital Association (AHA) and the American Health Information Management Association (AHIMA) had the expertise to develop such code definitions. Due to the lack of a standardized methodology for defining E/M services, and the potential for widespread impact, AHA and AHIMA convened a panel of experts in the areas of coding, health information management (HIM), documentation, billing, nursing, finance, auditing, and medicine. That panel, representing a wide variety of hospitals—large and small, urban and rural, teaching and non-teaching, and investor-owned and not-for-profit—established three key principles:
The development of an E/M code set should accurately capture the hospital resources consumed and used during an emergency or a clinic visit, so physician services are not considered in applying the hospital E/M coding level.
In determining the code level, separately billable, discrete hospital services, such as lab tests, should not be used in determining the coding level.
Any coding model(s) developed by the panel should allow utilization by all health care payers, not just Medicare.
To date, there is not a specific set of coding guidelines in widespread use; however, four basic methods of charge capture for E/M coding guidelines have been proposed by the aforementioned panel to CMS for adoption:
Staff time is based on the time staff spends with a patient. Higher levels are reported based on increments of time beyond baseline care.
Staff intervention is based on the number or type of staff interventions performed by nursing or ancillary staff. Higher levels are reported based on the number and/or complexity of staff interventions.
Resource intensity point scoring is based on points assigned to each staff intervention based on time, intensity, and staff type required. The service level is determined by the sum of the points for all services provided.
Severity acuity point scoring is based on ICD-9-CM diagnosis codes, complexity of medical decision making, or severity or acuity of a patient's presenting complaint or medical problem.
The joint article from the American College of Emergency Physicians (ACEP) is highly recommended as a method of quantifying resources and creating consistent/reproducible results.
Apply Warranted E/M Modifiers
It is common to provide a procedure in addition to an E/M service. It is imperative that the services associated with the procedure are not double-counted—that is, a procedure reported separately should not also be counted toward the E/M. For example, if it is routine to provide vital signs and a pain assessment prior to a facet joint injection in the outpatient setting, then those services would be considered integral to the injection, and not coded as a separate E/M for reimbursement.
To code an E/M visit and a procedure in the same encounter, there must be medical necessity for both. For example, if a patient comes in for an infusion for anemia, but also happens to have a fever, a separate E/M service may be warranted.
Two modifiers apply to E/M services under OPPS: 25 and 27 Multiple outpatient hospital E/M encounters on the same date. CMS' directions for use of each modifier are as follows:
General Guidelines for Modifier 25
Modifier 25 should be appended only to E/M service codes within the range of 92002-92014, 99201-99499, and with HCPCS Level II codes G0101 Cervical or vaginal cancer screening; pelvic and clinical breast examination and G0175 Scheduled interdisciplinary team conference (minimum of 3 exclusive of patient care nursing staff) with patient present.
To append modifier 25 appropriately to an E/M code, the service provided must meet the definition of "significant, separately identifiable E/M service" as defined by CPT®.
Although Transmittal A-00-40 states that Medicare requires modifier 25 "always be appended to the Emergency Department E/M codes when provided," the Outpatient Code Editor (OCE) only requires the use of modifier 25 on an E/M code when it is reported with a procedure code with a status indicator of S or T. Nevertheless, such an edit does not preclude reporting of modifier 25 on E/M codes reported with procedures codes assigned to other than S or T status indicators, if the procedure meets the definition of "significant, separately identifiable E/M service."
Note: The OCE will continue to process claims for those procedure codes assigned to other than S or T status indicators if it is reported with an E/M code and a modifier 25.
In larger institutions such as a teaching hospitals where there are multiple clinics for a variety of medical and surgical specialties, patients may on occasion travel between two different clinics or cost centers on the same service date. In this case, append modifier 27 as per below.
General Guidelines for Modifier 27
Modifier 27 should be appended only to E/M service codes within the range of 92002-92014, 99201-99499, and with HCPCS Level II codes G0101 and G0175.
Hospitals may append modifier 27 to the second and subsequent E/M code when more than one E/M service is provided to indicate the E/M service is "separate and distinct E/M encounter" from the service previously provided that same day in the same or different hospital outpatient setting.
When reporting modifier 27, report with condition code G0 Service delivered under an outpatient occupational therapy plan of care when multiple medical visits occur on the same day in the same revenue centers.
As is true for any modifier, the use of modifiers 25 and 27 must be substantiated in the patient's medical record. Although it is not required, the best practice is to map an ICD-9-CM code that is different per each service coded/charged to show medical necessity for each (as long as the documentation supports it). There are not "auto-fixes" or automated logic to apply to charging an E/M service with a modifier 25 and a status S or T CPT® procedure code. The coding must be documentation-driven on a case-by-case basis. Coding from a charge ticket is not appropriate, either.
A challenge is getting all of the charges/codes to drop, and then getting the dictated reports in place. Beware that magnetic resonance imaging (MRI) and other diagnostic tests have an S or T status—it is not just the surgeries you need to look out for. This means you must map all information to the appropriate outpatient encounter. If not, you must cull through all charges posted for the facility for a service date. Be sure to reconcile your charge tickets against the medical record.
Potential Problems and Solutions
Problem—Hurdles to accomplishing goals include electronic health record (EMR) hybrid systems, where not everything is in the EMR.
     Solution—Build a road map to all pertinent documentation.
Problem—Access to paper records in the clinic is often a challenge if the coders are off site.
     Solution—Move the coders to the clinics and build a team with the clinic manager.
Problem—Gathering documentation from stragglers can be daunting.
     Solution—Reconcile accounts that do not have documentation in a timely manner. Use a spreadsheet housed in a shared file by cost center. Clinic managers can access this and work with the physicians to get charting in a timely manner. You will also need a physician champion to help you facilitate access to the documentation in a timely manner.
Facility revenue often is poorly captured—and some facilities just don't do this kind of billing and coding at all. But charge capture is what keeps the lights on and the new surgical equipment coming. These issues are the meat and potatoes for the facility, and deserve the appropriate proactive approach from coders and other interested parties. Not just for the bottom line, but patient satisfaction will wane if bills keep coming because late charges are trickling in or you are coding and charging for items that you really shouldn't.
Nancy Reading, RN, BS, CPC, CPC-I, is the clinical coding educator for Health Information at the University of Utah. In her spare time, she is CEO of CedarEdge Medical LLC, a virtual coding outsource company located in rural Utah. She works with 45+ home-based coders. CedarEdge was named the National Home Based Business Champion by the U.S. Small Business Administration (SBA) in 2009. She has previously worked for AAPC, 3M, and Ingenix in a variety of coding, auditing, and educator positions.
Latest posts by Guest Contributor
(see all)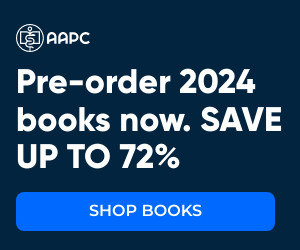 No Responses to "Modifier 25 Rules Cause Conflict"