Modifier 22 is the Exception, Not the Rule
In Billing
May 1, 2009
Comments Off

on Modifier 22 is the Exception, Not the Rule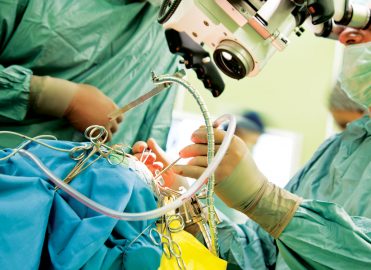 Modifier 22 Increased procedural services can enhance compensation, but it is best applied sparingly, and only when documentation supports a truly extraordinary service.
Years ago, an extremely astute and gifted surgeon opined that every surgery he performed was especially difficult and required modifier 22. Although the complexity of any surgical procedure can be appreciated, not every surgery will support modifier 22 — regardless of the specialty. Appendix A of the CPT® codebook is clear: Modifier 22 is appropriate only when the "work required providing a service is substantially greater than typically required."
In other words, modifier 22 claims should be the exception, not the rule. Frequent, unjustified modifier 22 usage is a big red flag for payers.
Documentation is Key
To support a modifier 22 claim, the rule of thumb in our office is the physician must clearly document why the care was especially difficult and what the surgeon did to handle the difficulty of the case. Comparative language that contrasts the difference between a procedure reported with modifier 22 and a typical procedure of the same type further establishes the unusual nature of the service.
For example:
Patient had an extensive amount of epidural veins encasing the nerve root. This resulted in blood loss that was approximately six times normal, and this made the case more difficult [why]. In addition, due to excessive bleeding, extensive bipolar cauterization was utilized; as a result homeostasis was achieved [what].
Details matter. Many physicians strongly believe the statement in the operative report, "case was especially difficult due to morbid obesity," is sufficient documentation to warrant modifier 22. Most insurers would disagree. Morbid obesity may make things more difficult, but the documentation must describe the added difficulty in detail.
For instance:
Patient's large body habitus (320 lbs at 5'2) made the procedure technically more arduous. This made the paravertebral muscles more complicated to retract and the tumor especially difficult to access; additional staff had to be used to retract muscle properly so as to not cause injury to the spine.
Ideally, the physician will document and explain any additional diagnoses, pre-existing conditions, unexpected findings, or complicating factors contributing to the extra time and effort.
Don't Ask, Don't Get
When a modifier 22 claim is documented accurately, the physician can and (in most cases) will be reimbursed for his or her additional work. In our practice, we do have a few payers that will not reimburse above their allowed amount for any procedure, but this is not the case with the majority of our commercial carriers.
You do have to ask for the money, however. In our office, we usually increase the procedure price by 25 percent for the additional work performed, unless specified otherwise by the physician. For example, if the fee schedule for a particular procedure is $1,200, the anticipated reimbursement with modifier 22 would be $1,500.
Keep in mind: Although modifier 22 can increase payments, it often delays them. Most insurance carriers will request operative reports to verify if the additional work was indeed documented before settling the claim. A proactive method to subvert payment delays is to forward a paper claim with a cover letter, operative report, and detailed explanation as to the case's difficulty. Payers requiring electronic claims submission, however, must request additional information regarding the claim before you can submit it.

Shreka D. Rogers, CPC, CCP, has 16 years of health care experience. She is business and coding manager of Howell Allen Clinic and Saint Thomas Outpatient Neurosurgical Center, where she oversees coding staff and medical records and patient accounting teams. Rogers served as 2009 president of the Nashville, Tenn., local chapter.
Latest posts by Guest Contributor
(see all)