Who Is an "Other Qualified Health Care Professional"?
Staying within scope-of-practice requirements will require an understanding of this new term.
By Jonnie Massey, CPC, CPC-P, CPC-I, CPMA, AHFI
The annual update of the CPT® codebook includes many hundreds of changes, but what especially caught my attention for 2013 was the revision of many code descriptors to replace the word "physician" with "physician or other qualified health care professional" or "individual."
Define the New Term
Within the context of coding for services, a qualified healthcare professional is an individual who is qualified by education, training, and licensure/regulation and/or facility privileges (when applicable) who performs a professional service within his or her scope of practice, and independently reports that professional service. Scope of practice will vary by provider type and state regulation. Individual payers may also specify guidelines, which you should review and follow.
Physicians—such as doctors of medicine, doctors of osteopathic medicine, and doctors of chiropractic—certainly are qualified healthcare professionals. A licensed practicing physician has successfully obtained and maintained a degree after completing extensive education and residencies, and has passed the requirements exams. Other qualified healthcare professionals include registered nurses, physician assistants, nurse practitioners, certified registered nurse anesthetists, and physical, speech, occupational, and massage therapists. All have demonstrated skill and expertise in their field of study to complete the education and regulatory requirements, to obtain licensure, and to remain in good standing with the respective licensing boards.
Qualified healthcare professionals are separate from "clinical staff." Clinical staff is defined as someone working under the supervision of the physician or other qualified healthcare professional, who is allowed by the law, regulation, and facility policies to perform (and/or, to assist in the performance of) a specific service, but who does not separately report that professional service.
Scope of Practice for Clinicians Hasn't Changed
The CPT® definition of modifier 25 has expanded to "Significant separately identifiable evaluation and management by the same physician or other qualified health care professional on the same day of the procedure or other service."
Although the definition is expanded to include other qualified healthcare professionals, those professionals must still practice according to regulations. In other words, the requirements for scope of practice have not changed.
Evaluation and management (E/M) guidelines in CPT® 2013 further clarify the changes. A Coding Tip states, "Solely for the purpose of distinguishing between new and established patients, professional services are those face-to-face services rendered by physician or other qualified health care professional who may report evaluation and management services reported by a specific CPT® code(s)" [emphasis added]. Notice the inclusion of "who may report." The language may be subtle, but it has significant meaning. The "other qualified health care professional" must be the one who provides the service within his or her own scope of practice, and who may rightfully bill independently for that service.
When in Doubt, Find Out
Throughout CPT® "physician," "other qualified health care professional," and "individual" are used interchangeably. The use of these terms does not indicate that other (unspecified) individuals cannot report the service. When in doubt, review the instructions for specific services to be clear whether the service is limited to a specific professional or other entity (e.g., home health or hospital).
Bottom line: When deciding who may bill for what, make certain to follow scope-of-practice and all other regulatory requirements.

Jonnie Massey, CPC, CPC-P, CPC-I, CPMA, AHFI, is a senior investigator with Blue Shield of California. She is an accredited healthcare fraud investigator, served on AAPC's National Advisory Board from 2007-2009, and is a frequent presenter at conferences and workshops for numerous organizations.
Latest posts by admin aapc
(see all)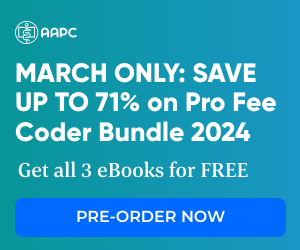 7 Responses to "Who Is an "Other Qualified Health Care Professional"?"