EHR Adoption Continues Despite Bumps
By admin aapc
August 2, 2013
Comments Off

on EHR Adoption Continues Despite Bumps
Most agree meaningful adoption of electronic technology is progressing fitfully, but there are signs that the Medicare and Medicaid EHR incentive programs are beginning to take off.
According to the Centers for Medicare & Medicaid Services (CMS) 50 percent of providers and 80 percent of facilities have adopted electronic health records (EHR) and received incentive payments announced with the passage of the Recovery Act of 2009.
CMS sees this as an indication that electronic technology is being adopted successfully, and the federal agency providers the following numbers as proof. Since the incentive program began in 2011:
· Providers sent 4.6 million patients an electronic copy of their health information from their EHRs.

· More than 190 million electronic medication prescriptions have been sent electronically.

· Patients have received 13 million reminders regarding appointments and tests.

· Providers sent 4.6 million patients an electronic copy of their records.
However, Health Affairs reports only 27 percent American physicians report they have EHRs with multifunctional capabilities that generate patient information, generate patient registry and panel information; and provide decision support. While the Centers for Disease Control and Prevention (CDC) reported that 57 percent of office-based physicians said they had an EHR, only 34 percent said they had a system that met CDC's criteria for a basic EHR.
Under the Recovery Act eligible professionals and facilities can receive up to $44,000 through the Medicare EHR incentive program and up to $63,750 through the Medicaid EHR Incentive Program if they started adopting the technology before 2012. All incentive payments are reduced 2 percent as a result of Sequestration.
Latest posts by admin aapc
(see all)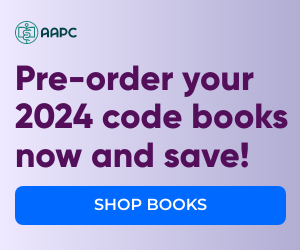 No Responses to "EHR Adoption Continues Despite Bumps"