Successfully Capture HPI Elements in Psychiatry E/M Notes
Major revisions in CPT's® Psychiatric section brings changes to reporting mental health services.
By Joyce Will, RHIT, CPC
Prior to 2013, psychotherapy code sets contained options for reporting services with or without evaluation and management (E/M) components. As of Jan. 1, 2013, any E/M service a psychiatrist performs must be reported using the same E/M code set (99201-99215) that other specialists have been using for years. This is new territory to many psychiatric providers, and raises an important question: What do you do when the chief complaint involves mental health?
Define Mental Health HPI
The history of present illness (HPI) component of an E/M service is comprised of eight elements: location; quality; severity; timing; duration; context; modifying factors; and associated signs and symptoms. These elements can most easily be applied to physical (as opposed to emotional/mental health) complaints, which creates a challenge for the psychiatry provider documenting the service, the coder choosing the correct E/M code for billing purposes, and the compliance professional reviewing the claim to substantiate the charges billed.
Finding mental health HPI elements may be easier if you can think outside of the box. When looking at each HPI element, here are some clues as to the language a coder or compliance reviewer might expect to see in a psychiatric E/M HPI:
Location: Regarding mental status, location could correspond to domain (e.g., mood, thought process, perception, etc.)
Quality: Descriptive language (e.g., forgetful, depressed, disorganized, hallucinating)
Severity: Language that relates to how bad the problem is (e.g., "8 out of 10," controlled, uncontrolled)
Timing: Language that relates to when symptoms are experienced, such as in certain situations or time of day
Duration: Onset of symptoms and how long symptoms last
Context: Psychosocial factors related to the problem
Modifying factors: What brings on or relieves the problem?
Associated signs and symptoms: What else is happening? (e.g., loss of functions/drives, such as appetite, weight, libido, etc.)
Learn by Example
The American Psychiatric Association and the American Academy of Child & Adolescent Psychiatry have published vignettes of established patient visits (99213-99215) for behavioral health diagnoses. The following is the HPI from one of their sample clinic notes:
CC: 70-year-old male seen for follow-up visit for depression. Visit attended by patient and daughter; history obtained from both.
HPI: Patient and daughter report increasing distress related to finding that he has repeatedly lost small objects (e.g., keys, bills, items of clothing) over the past 2-3 months [duration]. Patient notices intermittent [timing], mild [severity], forgetfulness [quality] of people's names and what he is about to say in a conversation. There are no particular stressors [modifying factors] and little sadness [associated signs and symptoms].
(Source: American Academy of Child & Adolecent Psychiatry)
Remember also that patients don't always end up at a psychiatrist's office for mental health issues. For instance, primary care providers, such as a family doctor or internist, may treat patients with mild depression or anxiety. This means coders and compliance reviewers may encounter clinic notes with behavioral health undertones documented by any number of specialists.

Joyce Will, RHIT, CPC, has more than 25 years of experience in ICD-9-CM, CPT®, E/M coding, and professional services compliance reviews. Will is a physician services consultant with Health Information Associates, a healthcare consulting firm specializing in coding compliance review, education, and contract coding services. She is secretary/treasurer of the AAPC Mount Juliet, Tenn., local chapter.

Latest posts by admin aapc
(see all)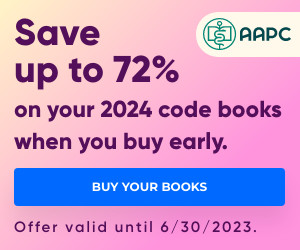 3 Responses to "Successfully Capture HPI Elements in Psychiatry E/M Notes"