Slice into ED E/M Documentation
March 1, 2010
Comments Off

on Slice into ED E/M Documentation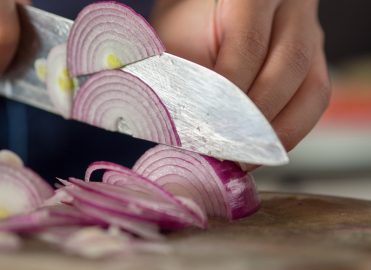 Each layer is a vital piece in capturing proper physician reimbursement.
By Robin Ingalls-Fitzgerald, CPC, CEMC, CEDC, FCS, CCS, and Judy Riley, CPC, CCS, RHIT
In real estate, the popular adage is "location, location, location." For the emergency department (ED), the adage is "documentation, documentation, documentation." Documentation is the key to accurate coding and charging for services performed in the ED. Poor documentation results in inconsistent evaluation and management (E/M) billing, and is a significant source of lost revenue.
Typical ED records consist of a combination of physician dictation, T-sheets, or computer generated notes. As coders, it's necessary to dissect this mass of documentation, element by element, to diagnose the appropriate E/M level based on the nature of the encounter's presenting problem and medical necessity. Have you got your scalpel ready?
Let the CC Guide You
Before we can make an incision, we must have a chief complaint (CC). The CC is a brief statement of the reason for the visit, usually in the patient's own words. All levels of E/M services require a CC. If the provider includes the CC in the body of the dictation, rather than a clearly identifiable stand-alone element, the coder must use one of the history of present illness (HPI) elements for the CC.
Cut through the Surface Layer: History and Exam
Now that the CC has shown us where to cut, let's slice into the history and exam. This portion of provider documentation consists of:
 HPI: A chronological description of the patient's presenting problem, from the first signs and symptoms to the present.
 Review of Systems (ROS): An inventory of body systems obtained by asking questions to identify additional signs or symptoms the patient may be experiencing or has experienced.
 Past Medical, Family and Social History (PMFSH): Additional details about other health problems, pertinent family health history, and social history such as family circumstances, smoking and alcohol consumption.
 Physical Exam: An objective review and description of several organ systems or a detailed review and description of a single organ system.  This should be detailed: The exam should reflect the provider's clinical judgment, the patient's history, and the nature of the presenting problem.
Look to MDM for Documentation Strength
We've dissected through the skin and subcutaneous layers to expose the muscle: medical decision making (MDM). The quality of MDM documentation can make or break the E/M level.
MDM reflects the complexity of establishing a diagnosis and selecting treatment options. MDM is built on the following factors, as outlined in the CMS Evaluation and Management Service Guide, with the overarching criterion being the medical necessity of the visit:
 The number of possible diagnoses and/or
management options;
 The amount and/or complexity of medical records, diagnostic tests, and/or other information that must be obtained, reviewed, and analyzed; and
 The risk of significant complications, morbidity, and/or mortality, as well as co-morbidities associated with the patient's presenting problem(s), the diagnostic procedure(s), and/or the possible management options.
As coders, how do we help providers improve their ED documentation? Here are some tips taken directly from the 1995 Documentation Guidelines for Evaluation & Management Services (DG) to simplify your ED providers' documentation dilemmas and ensure more accurate E/M levels:
DG: If the physician is unable to obtain a history from the patient or other source, the record should describe the patient's condition or other circumstance which precludes obtaining a history.
Examples of this might include patients with altered mental status due to injury, poisoning, alcohol, or other substances; demented patients and others; and patients who are unconscious, unable to speak, or have other communication barriers, etc.
A statement such as, "history unobtainable due to patient's ______ condition," serves as a comprehensive history. However, the provider must perform an exam based upon clinical judgment and the nature of the presenting problem. Simply stating an organ system is "abnormal" is insufficient; the provider must state why it is abnormal. For example, "chest: abnormal" doesn't work, but "chest: decreased breath sounds" is acceptable. A complete exam per the 1995 guidelines is eight organ systems or body areas, or a complete single organ system exam.
DG: The ROS and/or PFSH may be recorded by ancillary staff or on a form completed by the patient. To document that the physician reviewed the information, there must be a notation supplementing or confirming the information recorded by others.
For example, the provider documentation must state something similar to, "Nursing notes reviewed and I agree." The coder must then refer to those nursing notes to determine the level of detail provided.
DG: For each encounter, an assessment, clinical impression, or diagnosis should be documented. It may be explicitly stated or implied in documented decisions regarding management plans and/or further evaluation.
 For a presenting problem with an established diagnosis, the record should reflect whether the problem is: a) improved, well controlled, resolving or resolved; or, b) inadequately controlled, worsening, or failing to change as expected.
 For a presenting problem without an established diagnosis, the assessment or clinical impression may be stated in the form of a differential diagnoses or as "possible," "probable," or "rule out."
In our experience, providers struggle most with their MDM documentation. Although clinical assessment skills are second nature to them, writing down their thought processes most definitely is not. One exasperated ED physician told us he "documents for other physicians, not auditors!" We explained that detailed MDM documentation quantifies the amount of work involved in caring for a patient.
It's natural for a provider to begin thinking about MDM as soon as the patient presents for evaluation. Suggest to your providers to start with MDM and medical necessity as the cornerstones of their documentation, and then align the rest of their documentation to fit that clinical picture.
Investing time to work with your ED providers to improve their documentation builds a strong collegial provider/coder relationship, and assists providers in getting appropriately reimbursed for the work they do. To start the process, here are some suggested tips from the CMS Evaluation and Management Services Guide:
Educate providers to think MDM and medical necessity first when constructing their documentation.
If the patient's condition precludes obtaining a history, train your providers to document the reason.
If your providers use nursing notes for any portion of the PMFSH, train them to include the appropriate statement referencing these notes in their own documentation.
Above all, remember: If it isn't documented, it hasn't been done. These are words to document and bill by.
Latest posts by Robin Ingalls-Fitzgerald
(see all)