Take on Key Traits of Outstanding Coders
In Coding
October 1, 2013
Comments Off

on Take on Key Traits of Outstanding Coders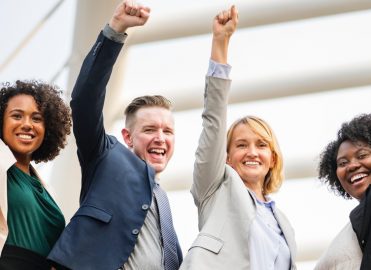 Don't settle for "good enough" — excel at what you do!
Written by Bradley Hart, MBA, MS, CMPE, CPC, COBGC
When opportunities for promotion and recognition arise for medical coders, certain traits attract the attention of hiring managers and supervisors more than others. Consider what causes employers and upper-level personnel to select one candidate over another.
Throughout my career, I've observed common characteristics of coders who are leaders and have advanced in the field. Few of the characteristics are fostered by coding expertise alone. Rather, particular decisions the coder makes while doing his or her job seem to be more influential. Truly outstanding coders,  I've concluded, possess the following seven essential traits.
1. Identify Solutions, Not Problems
Recognizing problems is relatively easy. Most skilled billers and coders notice when cash flow is not what it should be, or if a practice is experiencing an inordinate amount of denials. Outstanding coders and billers, however, not only effectively define the reason(s) why there are too many denials, but also identify concrete solutions to resolve the matter.
Leaders (in general) and practice administrators (specifically) spend much of their time solving problems. Having someone on staff able to recognize problems and propose solutions is truly valuable. Even if you don't recognize a solution, acknowledging that you don't have an answer, and exhibiting an interest to learn about and participate in solutions is the sign of a valuable team member. Through the process, you'll learn problem resolution and attract the attention of practice leadership.
2. Be Positive, Always
If given the choice between a person with positive energy and a "can do" attitude, and a negative person who drags down morale within a work group, the positive person will always win. If you are the "glass half empty" type, you can retrain yourself to respond to circumstances with a more solution-oriented approach.
This does not mean you should wear "rose-colored glasses" and disregard challenges and difficulties. The truly positive person sees problems, acknowledges challenges, and focuses on resolving them.
3. Be Able to Bear the Bad News
Often, we don't like to admit to our mistakes or share problems because we fear how our boss will respond. It's unwise for a manager to create an atmosphere of fear by reacting negatively to bad news. A good leader openly receives bad news, recognizing it as an opportunity for improvement.
If you're the bearer of bad news, however, be sure to also exhibit the first two key characteristics: Be a problem-solver and be positive. Each of these key elements coordinates with and builds on the others. An outstanding coder works to build on all of these traits—improvement in one area usually leads to advancement in others.
4. Be Strategic in Communication
Many coders have expressed frustration to me, saying, "My physician says she doesn't have time to talk about coding problems."
My first response is usually: "When do you talk to her?" or "How do you frame the discussion?"
Dealing with issues related to proper coding and claims denial is vital to the financial and operational health of the practice. Discussion of these issues deserves more attention than can be given in the hallway outside of an exam room. An outstanding coder recognizes when the physician is available to have a meaningful discussion, and makes an appointment with the physician for that time.
Develop an agenda for the meeting so you're prepared to move quickly through the discussion, making the best possible use of the available time. This communicates to the physician that the discussion is important, and it provides an opportunity to discuss the issues and why they are occurring. If your physician is part of the problem, this is the perfect time to offer solutions.
The outstanding coder never frames the issue as a "problem," rather as an "opportunity." For example, never tell the physician, "You're doing it wrong." Instead, explain that "the payer processes claims in this fashion" or "the payer requires this diagnosis code for this service." Nothing is gained by assigning blame. Much can be gained when all parties understand the processes, and either adjust their behavior accordingly, or lobby to change the processes to achieve the desired result.
5. Be the Best Manager Your Boss Ever Had
Management expert Peter Drucker wrote in 1967's The Effective Executive that effective employees manage their boss.
An effective employee knows the answers to these questions:
How does the boss like to be communicated with? (i.e., constantly kept in the loop, updated only at key times, verbal, written, or both)
What irritates or angers the boss?
What traits does the boss value?
In what ways does the boss depend or rely on you?
How dependent are you on the boss?
How do you respond to authority, particularly when you don't agree with the authority?
There are no right or wrong answers. The more important point is to be aware. The outstanding coder is aware of the answers to these questions and responds appropriately. For example:
A third-party payer has a glitch in their computer system and inappropriately denies a large number of claims. This results in a cash flow delay of $20,000 for 30 days. How would your boss want to receive this information? How will he or she respond?
A new coder that you are training does not seem to have as much knowledge as his résumé suggests. Would the boss be inclined to simply rely on you to bring the new person's knowledgebase up to an appropriate level, or would he or she want to be made aware of the situation in full? At what stage of the training process would he or she want to know?
A new CPT® code was added to the code set this year, but it was inadvertently missed when the chargemaster/superbill was updated. A number of claims were denied because the new code was not used. Would your boss want to know or would he or she just want the problem fixed?
Remember: "Managing" your boss doesn't mean manipulating him or her; it means meeting your boss's needs. This will draw positive attention from supervisors and others.
6. Set Goals and Meet Them
The only way to know for sure if you are improving is to establish measurable goals and design concrete strategies to meet them.
The purpose of each goal should be understood. For example, the coders at one clinic were told to reduce the accounts receivable (A/R). The purpose was to increase cash flow and speed up payments. The coders didn't understand that concept, and reduced the A/R by being less aggressive in appealing claim denials — they simply wrote off the charges. A/R went down, but not in a way that benefitted the practice.
Goals should be significant and within your control. Both you and the practice's management must ensure goals are reasonable and that everyone has the necessary tools and information to be successful.
7. Ask for Performance Feedback
As an outstanding coder, you actively seek out an evaluation of your performance. The purpose is to learn what you're doing well and to learn what you can do better. Engaging in this discussion shows you are an open and teachable employee, which is a very desirable trait.
Initiating the discussion also reduces the anxiety associated with the process. Wondering what your supervisor thinks of you is a waste of energy — ask for feedback and remove the uncertainty.
Whether you want to continue your career in your current role or you wish for a promotion, the objective is to be outstanding in everything you do. Demonstrating the seven characteristics reflects excellence and contributes positively to your organization, which will prompt employer recognition for your contributions to the practice.
Bradley Hart, MBA, MS, CMPE, CPC, COBGC, is president of Reproductive Medicine Administrative Consulting, Inc., a firm specializing in billing, coding, and practice management in the field of obstetrics/gynecology. He is also a faculty member for the American Congress of Obstetricians and Gynecologists coding workshops, and author of the textbook Ethics in Medical Coding. He is a member of the Morristown, N.J., local chapter.
Latest posts by Guest Contributor
(see all)