Win the Battle of the Clones
November 1, 2013
Comments Off

on Win the Battle of the Clones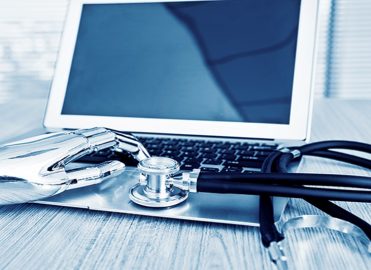 Don't let cloned documentation sink your coding and compliance efforts.
by Joyce Will, RHIT, CPC
Although Medicare doesn't have a national policy on the use of shortcuts (such as templates or copy and paste functions) when physicians and non-physician practitioners document services in an electronic health record (EHR), the subject of "cloned notes" continues to be a hot topic in the compliance arena.
Several Medicare administrative contractors (MACs) have published their own opinions as to what constitutes cloning on their websites. For example, J9 MAC First Coast Service Options, Inc., states:
Cloned documentation does not meet medical necessity requirements for coverage of services rendered due to the lack of specific, individual information. All documentation in the medical record must be specific to the patient and her/his situation at the time of the encounter. Cloning of documentation is considered a misrepresentation of the medical necessity requirement for coverage of services. Identification of this type of documentation will lead to denial of services for lack of medical necessity and recoupment of all overpayments made.
J11 MAC Palmetto GBA has a very similar opinion:
The word "cloning" refers to documentation that is worded exactly like previous entries. This may also be referred to as "cut and paste" or "carried forward." Cloned documentation may be handwritten, but generally occurs when using a preprinted template or an Electronic Health Record (EHR). While these methods of documenting are acceptable, it would not be expected the same patient had the same exact problem, symptoms, and required the exact same treatment or the same patient had the same problem/situation on every encounter. 
Cloned documentation does not meet medical necessity requirements for coverage of services. Identification of this type of documentation will lead to denial of services for lack of medical necessity and recoupment of all overpayments made. 
Many EHR systems allow providers to set up default or pre-populated templates. Others allow a provider to reuse, or copy and paste, a previous note to make it easier and quicker for the provider to document a patient encounter.
Cloned Documentation Dangers
A downside to using default templates is the potential for outdated (or even incorrect) information to be carried over without being noticed. This, in turn, could create contradictions in the medical record as new information is added during a patient encounter. For example, a default template with a completely negative review of systems (ROS) is used to record an encounter for a patient complaining of cough, sore throat, congestion, and fever. Without effective editing by the provider, the complaints documented in the history of present illness would disagree with the default negative ROS.
Submitting a claim for payment based on cloned documentation—especially if the documentation results in a higher level of service billed—misrepresents the medical necessity of the service. The Centers for Medicare & Medicaid Services (CMS) and the Office of Inspector General (OIG) may perceive this as fraudulent billing.
Under the Health Information Technology for Economic and Clinical Health Act, the federal government uses both financial incentives and penalties to encourage physicians to adopt EHRs. Ironically, the same templates, copy and paste features, checkboxes, and macros that are designed to assist physicians in documentation also tend to make each patient encounter appear the same, or cloned, to an outside auditor.
There is an ongoing effort by the federal government to prevent overpayments by Medicare. Scrutinizing the way providers document and bill for services is a large part of this effort. In a Sept. 24, 2012 letter to the chief executive officers of the American Hospital Association® and others, Attorney General Eric Holder and U.S. Department Health & Human Services (HHS) Secretary Kathleen Sebelius wrote, "A patient's care information must be verified individually to ensure accuracy: It cannot be cut and pasted from a different record of the patient, which risks medical errors as well as overpayments." (www.ama-assn.org/resources/doc/omss/temp/hhs-doj-letter.pdf)
Reviewing EHR documentation of evaluation and management (E/M) services is (once again) included on the OIG Work Plan for 2013 (https://oig.hhs.gov/reports-and-publications/archives/workplan/2013/WP01-Mcare_A+B.pdf). In the work plan, the OIG states it's reviewing multiple E/M services for the same providers and beneficiaries to identify EHR documentation associated with potentially improper payments. The OIG further states that CMS has noticed an increase of medical records with identical documentation across services.
Recently, CMS issued new instructions (change request 8033, issued March 15, www.cms.gov/Regulations-and-Guidance/Guidance/Transmittals/Downloads/R455PI.pdf) to MACs, recovery audit contractors, and zone program integrity contractors, in which the use of templates was discussed:
CMS does not prohibit the use of templates to facilitate record-keeping. CMS also does not endorse or approve any particular templates. A physician/LCMP may choose any template to assist in documenting medical information. 
Some templates provide limited options and/or space for the collection of information such as by using 'check boxes,' predefined answers, limited space to enter information, etc. CMS discourages the use of such templates. Claim review experience shows that limited space templates often fail to capture sufficient detailed clinical information to demonstrate that all coverage and coding requirements are met. 
Physician/LCMPs should be aware that templates designed to gather selected information focused primarily for reimbursement purposes are often insufficient to demonstrate that all coverage and coding requirements are met. This is often because these documents generally do not provide sufficient information to adequately show that the medical necessity criteria for the item/service are met.
Take Action to Avoid Cloning
Whether you review records to assign CPT® and ICD-9-CM codes prior to claim submission or you perform retrospective audits to ensure documentation supports codes submitted for payment, you are in a position to help physicians lessen the risk of cloned medical records. Here are a few things you can do if you identify documentation in the EHR which could be challenged for cloning in an audit.
Avoid copying and pasting. Most commercial EHRs have the ability to copy and paste or reuse a previous note. Talk to your providers and EHR vendor and advocate for turning off the copy and paste functionality. If there is no carry forward of information in the EHR, the chances for contradictions or repetitive errors are greatly reduced.
Understand pre-populated data risks. If your physicians use templates to document their services, make sure they understand the risk of pre-populated data built in to their templates. A better option is for the provider to enter the data at each visit. Often, this can be accomplished with minimal typing by using a "point and click" functionality that adds text to a note. For example, to document an ROS, the physician would click on individual built-in phrases (e.g., denies chest pain or positive shortness of breath with exertion) and that information would be added to the clinic note. A process such as this is not cloning because the provider must actively add the language, as appropriate, for each patient encounter.
Educate and advocate accurate documentation. Unfortunately, anything that is perceived to add to physician work is likely to be a tough sell. If you are met with resistance when recommending changes to the EHR, pick your battles. For example, a provider who refuses to change a pre-populated template should be educated that the language must be read and edited to make it an accurate depiction of the patient's condition at the time of the service.
Physicians and other providers should expect even greater scrutiny of their claims, and the documentation used to support those claims, by government payers. And although the time-saving elements of an EHR may seem advantageous, the responsibility of making sure that the documentation supports an associated claim will continue to lie directly with the service provider.
Joyce Will, RHIT, CPC, has more than 25 years of experience in the areas of ICD-9-CM, CPT®, E/M coding, and professional services compliance reviews. She is a physician services consultant with Health Information Associates, a healthcare consulting firm specializing in coding compliance review, education, and contract coding services. Will is an ICD-10-CM/PCS trainer. She serves as secretary/treasurer for the Mount Juliet, Tenn., local chapter. She can be reached at jwill@hia​code.com.
Latest posts by Guest Contributor
(see all)