Get Cozy with Your Insurance Carriers
November 1, 2013
Comments Off

on Get Cozy with Your Insurance Carriers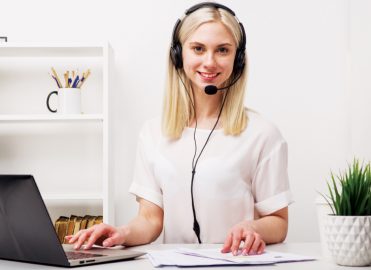 Build a positive relationship now for effortless resolution later.
by Erin Goodwin, CPC
Communicating with provider services and getting to know your provider representative on a first name basis is the first step to building a solid relationship with an insurance carrier. If you really want to establish close ties that will weather any storm, you also might consider getting to know the rest of the carrier's staff, too.
Cultivate Resources
Most large insurance carriers have provider representatives responsible for the regions in their area. Call provider services (or get on the provider's website) and find out who your provider representative is, and how to contact him or her. Build relationships now: Don't wait until you have a problem.
Face-to-face meetings are essential in forming good relationships, so it's a good idea to call your provider representative to set one up. Conference calls are impersonal and the participants can often be distracted. People who meet face to face usually form a more meaningful relationship. Many representatives are required to make a certain number of visits per month, and will appreciate you initiating a visit.
Provider representatives have many roles. They can be:
Educators who help you learn about the insurance carrier's policies, claims processes, or how to use their website
Claims intermediaries to help you get problem claims adjudicated
Helpers when you are having authorization issues
Assistants in contracting and credentialing
I call on my provider representatives for many things. For instance, I call or email them when I find that a policy or procedure has changed, or when provider services gives me conflicting information. I have several representatives who will accept spreadsheets of problem claims that provider services has been unable to help me resolve. My representatives have cleared a path for me when credentialing a new provider, and have kept me up to date on the credentialing process. A representative has even helped me to obtain urgent authorizations when the authorizations department was telling me "three to five business days," but the patient needed the service today or tomorrow.
Work Your Way Up the Chain
Sometimes you may find a provider representative has exhausted his or her resources and is unable to help you, or the problem has reached the point where someone with more influence is needed to take care of the problem. Your representative may recognize when he or she needs to hand the problem over to upper management, but if he or she doesn't, ask your representative if there is someone else who can help you.
If the provider representative's manager is unable to help, you may need to take your issue to the carrier's vice president for your region. If possible, schedule a face-to-face meeting with this person. Your provider representative can usually arrange this, but you may have to be insistent. It will help if you are flexible with the time and place of the meeting.
At the meeting, the first thing the VP will do is hand you a business card. Now you have his or her direct contact information. Score! By the end of the meeting, a relationship has formed. The VP now knows who you are and is more likely to respond to your requests the next time you call. Many times, a VP will introduce you to someone in the claims department who can directly help you with issues. Now that you have an "in," carriers with priority departments might automatically transfer you there to work out issues more expediently.
Relationships Improve Responsiveness
Building relationships takes time and attention, but the ability to resolve issues with a quick phone call or email makes it a worthwhile endeavor. Your provider reps will know who you are, what you need, and will be eager to help you solve any problem as quickly as possible.
Erin Goodwin, CPC, is the director of radiation reimbursement at South Carolina Oncology Associates, Pa. She has worked in oncology for over 15 years and is an active member of the Capitol Coders local chapter in Columbia, S.C.
Latest posts by Guest Contributor
(see all)