Clues to Why Your G0101 Claims May Be Denied
In AAPC News
October 30, 2013
Comments Off

on Clues to Why Your G0101 Claims May Be Denied
The American Congress of Obstetricians and Gynecologists (ACOG) reports that some Medicare contractors are denying payment for routine pelvic and breast examinations reported with HCPCS Level II code G0101 Cervical or vaginal cancer screening; pelvic and clinical breast examination. "Specifically," ACOG says, "payment has been denied when the documentation includes notation of surgically absent organs as part of the seven of eleven required exam components."
According to a Centers for Medicare & Medicaid Services (CMS) Medicare Learning Network product, G0101 is payable under the physician fee schedule when at least seven of the following 11 elements are included in the exam:
Inspection and palpation of breasts for masses or lumps, tenderness, symmetry, or nipple discharge
Digital rectal examination including sphincter tone, presence of hemorrhoids, and rectal masses
External genitalia (for example, general appearance, hair distribution, or lesions)
Urethral meatus (for example, size, location, lesions, or prolapse);
Urethra (for example, masses, tenderness, or scarring)
Bladder (for example, fullness, masses, or tenderness)
Vagina (for example, general appearance, estrogen effect, discharge, lesions, pelvic support, cystocele, or rectocele)
Cervix (for example, general appearance, lesions or discharge)
Uterus (for example, size, contour, position, mobility, tenderness, consistency, descent, or support)
Adnexa/parametria (for example, masses, tenderness, organomegaly, or nodularity)
Anus and perineum
In reviewing this issue, the ACOG Health Economics and Coding Committee determined that G0101 should be covered if the documentation notes the absence of the breast(s), cervix, uterus, fallopian tube(s), and/or ovary(s).
Why the denials, then? If your claims for G0101 are being denied, it could be due to:
Timing;
Medical necessity; and/or
Place of service.
Timing is Everything
Medicare Part B covers screening pelvic examinations for asymptomatic female beneficiaries every 24 months (i.e., at least 23 months after the most recent screening pelvic exam); or every 12 months (i.e., at least 11 months after the most recent screening pelvic exam) for women who are either at high risk for developing cervical/vaginal cancer, or are of childbearing age and have had a pelvic exam in the past three years that indicated the presence of cervical/vaginal cancer or other abnormality.
Diagnosis Indicates Medical Necessity
If timing isn't an issue, then perhaps the problem is the diagnosis code you're assigning to the procedure code.
There are a few ICD-9-CM diagnosis codes that support a screening pelvic exam for a low-risk patient, such as V72.31 Routine gynecological examination. But when documentation notes that the patient is without a cervix, the right code to report is V76.49 Special screening for malignant neoplasms, other sites.
Place of Service Matters
Remember also to include the appropriate place of service code on professional claims to indicate where the service was provided.
Latest posts by Renee Dustman
(see all)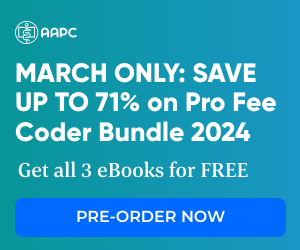 No Responses to "Clues to Why Your G0101 Claims May Be Denied"