CMS Proposes "One Code Fits All" for ED and Hospital Outpatient
In Billing
November 12, 2013
Comments Off

on CMS Proposes "One Code Fits All" for ED and Hospital Outpatient
By Jim Strafford, CEDC, MCS-P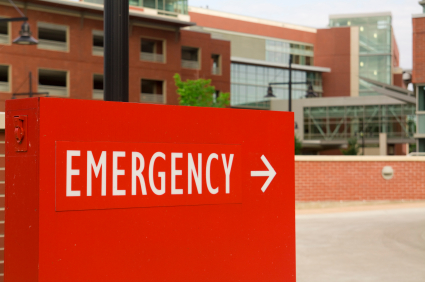 The Center for Medicare & Medicaid Services (CMS) has proposed a landmark change to emergency department (ED) and Clinic Facility coding methodology. If enacted, the proposal would mark an end to "levels" coding in the ED and hospital clinics.
In a letter dated July 18, CMS announced that, as part of the 2014 Outpatient Prospective Payment System Payment rules, it was "proposing to streamline the current five levels of outpatient visit codes. The proposal will replace them with a single Healthcare Common Procedure Coding System (HCPCS) for each unique type of outpatient hospital visit." For example, CMS would reimburse a single emergency department (ED) HCPCS code, which would be based on an average of the five current APCs ($212.40 proposed).
CMS wants to collapse the current five levels (based on CPT® 99281-99285 for the ED, and 99201-99205/99211-99215 for hospital clinics) to a single level, "to maximize hospitals' incentive to provide care in the most efficient manner." Other stated goals are to discourage upcoding, to remove hospital incentives to provide medically unnecessary services, and to reduce administrative burden.
We have tracked the issue of ED Facility Coding for several years, and in our view there are additional reasons for the proposal:
• CMS has failed to create ED facility documentation guidelines similar to the 1995 or 1997 Guidelines for physician documentation. CMS continues to use AHIMA guidelines, which require only that ED levels be reasonable and that they relate to hospital cost.
• Due to the lack of documentation guidelines, government auditors and audit contractors (e.g., Recovery Audit Contractors, or RACs) have limited means to audit ED facility services, to determine whether assigned ED levels are correct.
• ED facility level acuity has been increasing for years—which translates into increased costs for CMS.
• Negative publicity over skyrocketing costs, from the NY Times to "60 Minutes" and more, laid the groundwork for the latest proposal. In response to criticisms, U.S. Secretary of Health and Human Services Kathleen Sebelius and U.S. Attorney General Eric Holder cited "overcoding" due to "EHR Abuse" (e.g., use of macros and templates to increase documentation and resulting coding levels) as one cause of rising expenditures.
The American Hospital Association, the American College of Emergency Physician, and other professional societies object to "one code fits all" on the grounds that it does not appropriately reflect the reality of ED and clinic medicine, and that one payment for all levels would unfairly penalize inner-city EDs that treat high acuity cases. Observers have also expressed concern that "one level" coding would result in additional "bundling" of services and payment reductions.
Proposal Outlook
The Final Rule is due in late November. The general feeling among industry insiders is that the "one level" proposal will not be part of the Final Rule, but there's no guarantee. Stay tuned.

Bio: Jim Strafford, CEDC, MCS-P has over thirty years experience as a consultant, manager, and educator in all phases of medical coding, billing, compliance, and reimbursement. Strafford is a published, nationally recognized expert on emergency department revenue cycle and coding issues.
Latest posts by John Verhovshek
(see all)
No Responses to "CMS Proposes "One Code Fits All" for ED and Hospital Outpatient"