AMA Releases CPT® 2013/2014 Errata
In AAPC News
December 2, 2013
Comments Off

on AMA Releases CPT® 2013/2014 Errata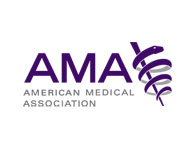 The American Medical Association (AMA) released, Nov. 11, errata and technical corrections updates for CPT® 2013 and 2014. To ensure accurate medical coding, you will need to update your codebooks with these changes.
CPT® 2013 Errata
There are a handful of corrections and revisions for CPT® 2013, which are effective Jan. 1, 2013. Among them are medium description revisions for Arterial Ligation code 37618 and Stereotactic Biopsy code 61751. There are also technical corrections for a parenthetical note following Cardiac Catheterization code 93463, guidelines preceding Chemodenervation code 64642, and transplantation and post-transplantation cellular infusion guidelines.
Click here to view the errata and technical corrections update for CPT® 2013.
CPT® 2014 Errata
There are several changes you'll want to make note of in your CPT® 2014 codebook.
For starters, you'll need to make technical corrections to guidelines preceding Chemodenervation code 64642, and revise the transplantation and post-transplantation cellular infusion guidelines preceding code 38241, which is also revised to add "transplantation."
Further, AMA has clarified instructions for use of the CPT® codebook to say, "In selected instances, specific instructions may define a service as limited to professionals or limited to other entities (eg. Hospital or home health agency)." If no such specific instruction exists, "the use of terms such as  "physician," "qualified health care professional," or "individual" is not intended to indicate that other entities may not report the service.
Also effective Jan. 1, 2014, code 43238 is revised to remove the term "esophagus;" and revisions have been made to the medium descriptors for codes 43238-43270, 64645, 64605, and 96119.
Parenthetical notes for Category III codes 0256T, 0257T, 0259T, and 0003T have been deleted; the exclusionary parenthetical note following 93656 has been revised to fix a transposed code; and the parenthetical note preceding 93000 has been revised to remove the reference to code 93799, replacing it with Category III codes 0178T-0180T.
Lastly, Category II code 1040F has been revised to reflect DSM-"5."
Click here for complete details of the recent entries added to AMA's Errata and Technical Corrections – CPT® 2014 document.
Latest posts by Renee Dustman
(see all)