Late Releases Make Providers, Payers, Publishers Scramble
By Brad Ericson
In Billing
December 2, 2013
Comments Off

on Late Releases Make Providers, Payers, Publishers Scramble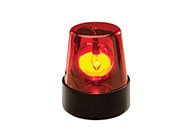 The late release of the 2014 HCPCS Level II code set and the hospital Outpatient Prospective Payment System (OPPS) and Ambulatory Surgical Center Payment System (ASC PS) final rule by the Centers for Medicare & Medicaid Services (CMS) has providers, payers, and even publishers scrambling to implement codes and payments systems in time.
HCPCS Level II Late
HCPCS Level II codes, released  a month late on November 29, is still slated to be effective at the beginning of January 2014, but many publishers acknowledge code books may not be ready to release until late January, given the time necessary to update and print the hundreds of thousands of copies needed. Payers already reeling from changes being implemented by the Affordable Care Act, also are looking at the more than 900 new, changed, and deleted codes with rushed scrutiny.  Changes reflect a focus on quality, on simplification, and on changes being made to durable medical competitive bidding and outpatient coding.
OPPS Being Changed
The OPPS is less of a rush. The rule affecting more than 4,000 hospitals, including general acute care hospitals, inpatient rehabilitation facilities, inpatient psychiatric facilities, long-term acute care hospitals, children's hospitals, cancer hospitals, and approximately 5,000 Medicare-participating ASCs paid under the ASC PS will be published in the December 10 Federal Register for comment. The effective date for many of the changes outlined in the rule won't be implemented until 2015.
The new 2014 final rule with comment period increases overall payments for hospital outpatient departments by an estimated 1.7 percent. The increase is based on the projected hospital market basket—an inflation rate for goods and services used by hospitals—of  2.5 percent, minus both a 0.5 percent adjustment for economy-wide productivity and a 0.3 percentage point adjustment required by statute. The rule also updates partial hospitalization payment rates for hospitals and community mental health centers, CMS said.
According to CMS, provisions in the final OPPS rule encourage more efficient delivery of outpatient facility services by packaging the payment for multiple supporting items and services into a single payment for a primary service, similar to the way Medicare pays for hospital inpatient care. Supporting items and services that will be included in a single payment for a primary service to the hospital and not paid separately include drugs, biologicals, and radiopharmaceuticals that function as supplies when used in a diagnostic test or procedure; drugs and biologicals that function as supplies when used in a surgical procedure, including skin substitutes; certain clinical diagnostic laboratory services; certain procedures that are never done without a primary procedure (add-ons); and device removal procedures.
The deadline to submit comments on the proposed rule is Jan. 27, 2014.
Latest posts by Brad Ericson
(see all)