Get Paid for Chronic Care Management Services in 2014
In AAPC News
December 10, 2013
Comments Off

on Get Paid for Chronic Care Management Services in 2014
The 2014 Medicare Physician Fee Schedule (MPFS) final rule, published in the Nov. 27 Federal Register, establishes preliminary guidelines for how physicians and other qualified healthcare professionals can receive separate payment for chronic care management (CCM) services furnished to Medicare patients beginning in 2015.
The Centers for Medicare & Medicaid Services (CMS) first introduced CCM services guidelines in the 2014 MPFS proposed rule with comment period. CMS received many comments, some of which voiced concerns for the exorbitant costs that would be associated with meeting the proposed standards. For the most part, however, CMS finalized the CCM services provisions as proposed.
Patient Eligibility
Under the 2015 MPFS, CMS will provide separate payment for CCM services furnished to Medicare patients with multiple (at least two) chronic conditions expected to last at least 12 months, or until the death of the patient, that place the patient at significant risk of death, acute exacerbation/decompensation, or functional decline.
Scope of CCM Services
CMS outlines the scope of CCM services in the 2014 MPFS final rule. An abbreviated outline follows (for the full description, please refer to section II(k), page 600, in the final rule):
Patients and caregivers must be provided with 24/7 access to healthcare providers to address a patient's acute chronic care needs and those healthcare providers must have 24/7 access to medical records.
Patients must be able to get successive routine appointments with a designated practitioner or member of the continuity of care team.
Practitioners must provide care management planning for patients with chronic conditions.
Practitioners must provide management of care transitions. The practice must be able to facilitate communication of relevant patient information through electronic exchange of a summary care record with other healthcare providers regarding these transitions.
The practice must provide coordination with home and community based clinical service providers required to support a patient's psychosocial needs and functional deficits.
Enhanced opportunities must be provided for patients to communicate with the provider regarding their care through not only the telephone, but also through the use of secure messaging, Internet, or other asynchronous non-face-to-face consultation methods (telehealth).
Advanced Beneficiary Notice Requirements
CMS does not propose to make it mandatory for patients to take advantage of these opportunities, just for the provider to make them available. The practice should provide patients with an Advanced Beneficiary Notice (ABN), prior to furnishing services, explaining what CCM services are, how these services are accessed, how the patient's information will be shared among other providers in the care team, and that cost-sharing applies to these services even when they are not delivered face-to-face in the practice.
CCM Services Standards
CMS develops CCM services standards in the 2014 MPFS final rule with the intention of establishing them in 2015 through notice and other rulemaking.
Potential standards include:
The practice must use a certified EHR for patient care that meets the most recent HHS regulatory standard for meaningful use.
The practice must employ one or more advanced practice registered nurses or physician assistants whose written job descriptions indicate that their job roles include and are appropriately scaled to meet the needs for patients receiving CCM services in the practice.
The practice must be able to demonstrate the use of written protocols by staff participating in the furnishing of CCM services.
All practitioners, including advanced practice registered nurses or physicians assistants, involved in furnishing CCM services must have access at the time of service to the beneficiary's EHR.
Billing for Separately Payable CCM Services
To bill for services, the physician or other qualified healthcare professional will be required to document in the patient's medical record that all of the CCM services were explained and offered to the patient, noting the patient's decision to accept these services. Also, a written or electronic copy of the care plan will be required to be provided to the beneficiary, and the provision of the plan to the patient must also be recorded in his/her EHR.
To recognize the additional resources required to provide CCM services to patients with multiple chronic conditions, CMS is creating one new, separately payable G-code for 2015 that corresponds to 20 minutes of service during a 30-day period. Note that CMS proposed a 90-day period, but agreed with commenters that 30 days would be less of a burden.
At least 20 minutes of CCM services would have to be provided during the 30-day billing interval; anything less could not be rounded up to meet the 20-minute requirement. And the practitioner could count the time of only one clinical staff member for a particular segment of time, and could not count overlapping intervals, such as when two or more clinical staff members are meeting about the patient.
"Typically," CMS says in the final rule, "we would expect that the 20 minutes or more of chronic care management services to be provided by clinical staff directed by a physician or other qualified health care professional."
HCPCS Level II code GXXX1 Chronic care management services furnished to patients with multiple (two or more) chronic conditions expected to last at least 12 months, or until the death of the patient, that place the patient at significant risk of death, acute exacerbation/decompensation, or functional decline; 20 minutes or more; per 30 days cannot be billed with CPT® 99495-99496, HCPCS Level II G0181-G0182, or CPT® 90951-90970 during the same 30-day period, nor can GXXX1 be billed by multiple practitioners for the same time period.
CMS changed the proposed requirement for a practitioner to furnish an annual wellness visit (AWV) or initial preventive physical examination (IPPE) to a beneficiary prior to billing for CCM services to just a recommendation. A practitioner who meets the practice standards would be able to initiate services with a patient as a part of an AWV, IPPE, or a comprehensive evaluation and management visit.
Incident-to Guidelines
Incident-to requirements apply to CCM services, including the exception to the rule, which allows for general supervision of incident-to services furnished to homebound patients in medically underserved areas. CMS clarifies in the final rule that the clinical staff furnishing the CCM services could be employed either by the physician or the practice.
The time spent by a clinical staff employee providing aspects of CCM services outside of the practice's normal business hours can be counted towards the time requirement when the clinical staff person is directly employed by the physician (or practice); and when the services of the clinical staff person are an integral part of the physician's CCM services, and are performed under the general supervision of the physician.
CCM Services and the PCIP
Physicians and other qualified healthcare professionals who furnish CCM services would not receive an additional incentive payment under the Primary Care Incentive Payment (PCIP) program, but the allowed charges for CCM services would not be included in the denominator when calculating a physician's or other qualified healthcare professional's percent of allowed charges.
For complete details, please refer to the 2014 MPFS final rule.
Latest posts by Renee Dustman
(see all)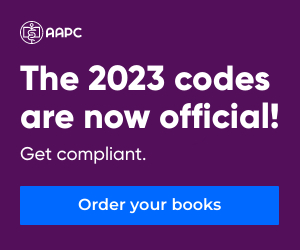 No Responses to "Get Paid for Chronic Care Management Services in 2014"