Fox News: Concerns Over ICD-10
January 24, 2014
Comments Off

on Fox News: Concerns Over ICD-10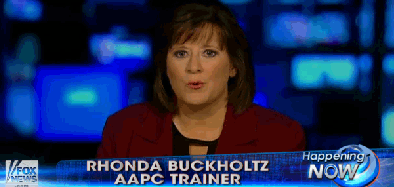 ICD-10 implementation has been years in the making, and now that we're finally at the finish line, concerns and misunderstandings are becoming more rampant. AAPC is working hard to clear up misinformation about the ICD-10 code set.
ICD-9-CM has several problems. Most importantly, it is out of room. Because the classification is organized scientifically, each three-digit category can have only 10 subcategories. Most numbers in most categories have already been assigned diagnoses. Medical science keeps making new discoveries, and there are no numbers to assign these diagnoses. Computer science, combined with new, more detailed codes of ICD-10, will allow for better analysis of disease patterns and treatment outcomes that can advance medical care. These same details will streamline claims submissions, since these details will make the initial claim much easier for payers to understand.
Despite these improvements, there are still those who fear that ICD-10 will cause more trouble than it's worth. A recent segment on Fox News focused on concerns about ICD-10 negatively affecting provider availability and potentially pushing some practices out of business. While providers should absolutely recognize the need for greater specificity after ICD-10 implementation, they should not plan on the increased documentation needs substantially reducing their availability to the patients.
Fox News also interviewed AAPC's VP of ICD-10 Education and Training, Rhonda Buckholtz, CPC, CPMA, CPC-I, CENTC, CGSC, COBGC, CPEDC, who pointed out how dated the current code set really is.
"ICD-9's over 30 years old… you wouldn't continue to use medical equipment that's 30 years old–it's outdated," she says. "The same thing has happened to our code sets." In fact, the United States is one of the last countries to adopt ICD-10.
See the full video.
Latest posts by Dave Blackmer, MSC
(see all)
No Responses to "Fox News: Concerns Over ICD-10"