2014 OPPS: The Year of Unprecedented Packaging
February 1, 2014
Comments Off

on 2014 OPPS: The Year of Unprecedented Packaging
CMS estimates overall greater payments, with big increases in packaging methodology.
By Denise Williams, RN, CPC-H
In the 2014 Hospital Outpatient Prospective Payment System (OPPS) final rule, the Centers for Medicare & Medicaid Services (CMS) bases payments on claims data submitted by hospital providers during 2012. In considering 124 million claims for calculating the payment rates, CMS finalizes several policies in the rule that affect the industry, as a whole.
New Cost Center for Cardiac Catheterization
CMS again used the cost centers for implantable medical devices in the ambulatory payment classification (APC) calculations, and intended to use the new cost centers established for magnetic resonance imaging (MRI), computed tomography (CT), and cardiac catheterization. Based on comments received, CMS moved forward with the use of the cost center for cardiac catheterization, but created a four-year transition policy for MRI and CT. In using the mean cost for APCs for CT and MRI, there was a huge drop in the cost based on the new cost center.
Commenters noted that many facilities allocate costs for these areas across the entire hospital, which falsely lowers the cost in a specific department. This methodology is termed "square feet," and spreads the capital cost throughout the hospital, rather than allocating it directly to the MRI and CT departments. CMS recalculated the cost and payments, excluding the hospitals that use the square feet methodology; with this adjustment, the cost was more in line with previous years' data. CMS noted in the OPPS rule that they reiterated in the 2013 Hospital Inpatient Prospective Payment System final rule: "Hospitals that still need to correct their cost reporting practices in this regard should do so soon so that distinct CT and MRI cost center CCRs [cost-to-charge ratios] would accurately reflect the costs associated with providing those services."
CMS continues to exclude data based on the "square feet" methodology until 2018; beginning in 2018, cost data from these specific cost centers will be used for calculating relative weights and rate setting regardless of the cost methodology reported. The details and alternatives for the cost methodology are found in the OPPS final rule, beginning on page 74841 of the Federal Register copy.
Understand the Master Plan
CMS estimates payments under the OPPS will increase overall by 1.8 percent. For 2014, the prospective payment methodology is expanded with extensive packaging of additional services as CMS moves closer to payment for services "provided in an encounter or episode of care."
Included in the packaged services are drugs, biologicals, and radiopharmaceuticals that function as supplies when used in a diagnostic test/procedure or surgical procedure; certain clinical diagnostic laboratory tests; procedures described by add-on codes; and device removal procedures. These items are packaged into the primary service reported for the episode of care. All of these items/services are unconditionally packaged (SI = N) except the device removal procedures, which are separately payable if the removal is the only service performed (SI = Q2).
Drugs used as stress agents (e.g., adenosine, dobutamine, regadenoson, dipyridamole) are packaged into the myocardial perfusion imaging portion (CPT® 78452 Myocardial perfusion imaging, tomographic (SPECT) (including attenuation correction, qualitative or quantitative wall motion, ejection fraction by first pass or gated technique, additional quantification, when performed); multiple studies, at rest and/or stress (exercise or pharmacologic) and/or redistribution and/or rest reinjection) of the stress test.
Skin substitutes are classified as biologicals and used during a primary service; therefore, they are included in this round of packaging. The skin substitutes are classified as either "high cost" or "low cost," and specific reporting instructions are issued. High cost skin substitutes and those with pass-through status are reported with existing CPT® codes 15271-15278. Low cost skin substitutes are reported with newly created HCPCS Level II codes C5271-C5278, which mimic the CPT® codes, but specify the use of a low cost skin substitute. Table 13 lists the skin substitutes and the cost classification; Table 14 lists the skin repair procedures codes, their APC assignments (0327 or 0328), and status indicators.
Clinical laboratory tests are packaged when submitted on a 13X outpatient bill type. The tests may be paid separately if they are the only service provided for the encounter, or if ordered by a different practitioner or for a different purpose than the primary procedure. Hospitals must determine when one of these scenarios exists; in the event the laboratory services should be reported and paid separately, a 14X bill type must be submitted.
This is a huge operational change for hospitals because in 2013, all outpatient services were submitted on a 13X bill type. Molecular pathology tests were excluded, as they generally are not related to a primary hospital outpatient department procedure. CMS issued further guidance via a January 2014 transmittal.
All codes designated as add-on codes are packaged into the primary procedure on the claim. This includes the skin repair procedure add-on codes noted in Table 14. The only exceptions are the drug administration add-on codes, which require further review.
CMS considered packaging ancillary services for 2014 in the proposed rule, but determined further review is required due to the broad spectrum of services involved. However, CMS noted that the claims data showed that myocardial perfusion imaging is performed under stress 96 percent of the time it's performed; therefore, CPT® 93017 Cardiovascular stress test using maximal or submaximal treadmill or bicycle exercise, continuous electrocardiographic monitoring, and/or pharmacological stress; tracing only, without interpretation and report for cardiovascular stress testing is packaged into the perfusion imaging for 2014.
Status Change Eliminates Supply Separate Payment
CMS provides a clarification regarding supply HCPCS Level II codes assigned status indicator A. In 2013, these items were separately payable under the DMEPOS fee schedule, but because they are supplies, they should be packaged under the OPPS. In 2014, the status indicator is changed to N and the items are packaged. New Addendum P lists the categories and items subject to this additional packaging, along with the status indicators.
Hospital OP Visits and National Guidelines
CMS abandoned the establishment of national guidelines for reporting visits under the OPPS. The final rule notes, "It is not feasible to adopt a set of national guidelines for reporting hospital clinic visits that can accommodate the enormous variety of patient populations and services provided by hospitals of all types and sizes throughout the country. Moreover, no single approach appears to be broadly endorsed by the stakeholder community."
CMS finalized its proposal to recognize one G code (G0463 Hospital outpatient clinic visit for assessment and management of a patient) for any clinic visit, rather than the five levels of visits based on the concept of new or established patients. The new G code is reported for all clinic visits, resulting in one payment rate, with the payment based on the claims data reported for all hospital clinic visits. The concept of "new" or "established" patient no longer applies in the hospital clinic setting.
CMS had also proposed to follow this methodology for both Type A and Type B emergency department visits, but did not finalize that proposal for 2014.
Composite APCs
No new composite APCs were created for 2014; however, the composites for Extended Assessment and Management Services (APCs 8002 and 8003) are collapsed into one new composite APC (8009). The requirements remain the same, except the new visit code G0463 replaces CPT® codes 99201-99215 as the clinic visit level that triggers the composite.
New Comprehensive APCs Coming for 2015
CMS finalized the new comprehensive APC structure, but delayed the implementation until 2015. Under this new structure, 29 device-dependent APCs were identified as characterized by a costly primary service with relatively small cost from adjunctive services. The comprehensive APCs will treat all individually reported codes as the component of a primary service with a single payment made based on the primary service. This results in one beneficiary copayment for the claim/episode. The entire claim is associated with a single service.
Those services packaged into the comprehensive APCs include: all diagnostic procedures; laboratory and pathology tests; other diagnostic tests; visits and evaluations; outpatient department services provided by therapists; supplies; hospital-administered drugs; and durable medical equipment, prosthetic, and orthotic items/supplies provided as part of the primary service. The only exclusions are services that cannot be covered under Medicare Part B and services that are not payable under the OPPS (e.g., mammography). Tables 9 and 10 include the APCs and procedure codes for these services.
Outlier Fixed-dollar Thresholds Updated
CMS annually updates the formula for calculating outlier payments. Consistent with prior years, 2014 outlier payments are triggered when costs for providing a service or procedure exceed both:
1.75 times the APC payment amount; and
APC payment plus the $2,900 fixed-dollar threshold (increased $875 from 2012).
Pass-through Payment Changes
Three devices had pass-through payment, which expired on Dec. 31, 2013: HCPCS Level II codes C1830 Powered bone marrow biopsy needle; C1840 Lens, intraocular (telescopic); and C1886 Catheter, extravascular tissue ablation, any modality (insertable).
One HCPCS Level II code, C1841 Retinal prosthesis, which includes all internal and external components, became eligible for pass-through payment in October 2013 and this continues for 2014.
Edits continue for device/procedure reporting and radiopharmaceutical/nuclear medicine procedures; however, CMS proposes to remove these edits in tandem with the establishment of the comprehensive APCs. CMS notes in the final rule that hospitals have had adequate time and experience with reporting services and devices to follow correct coding guidelines and report codes for services provided. These edits remain for 2014, with further consideration by CMS.
Modifiers FB Item provided without cost to provider, supplier or practitioner, or full credit received for replaced device (examples, but not limited to covered under warranty, replaced due to defect, free samples) and FC Partial credit received for replacement device will expire on Dec. 31, 2013. Instead, hospitals should use value code FD Credit Received from the Manufacturer for a Replaced Medical Device and report the actual amount of the credit received. The credit must be 50 percent or greater of the device's cost.
Based on this value code being reported, CMS deducts the credit amount from the APC payment, up to the amount of the device offset calculated in the APC payment. The APCs and device HCPCS Level II codes for which this value code applies are listed in Tables 30 and 31 of the OPPS final rule.
Expiring Pass-through Status
Pass-through status for 14 drugs and biologicals expired Dec. 31, 2013. These are listed in Table 32 of the final rule. The cost of nine of these drugs is above the packaging threshold, which is $90 for 2014, and separate payment continues.
There are 26 drugs and biologicals designated for pass-through status in 2014. These drugs are listed in Table 33. There are HCPCS Level II code changes for several of these drugs; for example, C9130 is replaced by J1556 Injection, immune globulin (bivigam), 500 mg beginning Jan. 1, 2014.
Payment for all separately payable drugs (with or without pass-through status) continues to be made at average sale price (ASP) plus 6 percent.
Number of Inpatient-only
Procedures Increased by Four
No procedures were removed from the list, but four procedures are added to the inpatient-only procedure list. Table 45 provides the specifics regarding these procedures, their corresponding CPT® codes, and APC assignments.
Supervision for Outpatient Therapeutic Services
CMS is now enforcing direct supervision requirement for therapeutic services provided in critical access hospitals (CAHs) and certain small rural hospitals in 2014. CMS also added clarifying language to the statute stating that practitioners who perform hospital or CAH outpatient therapeutic services must do so in compliance with applicable state laws and regulations as a condition of payment under Medicare Part B.
The Hospital Outpatient Payment Panel received no requests for change in supervision levels at either meeting held during 2013. CMS includes clarification in the final rule concerning the supervision level of observation services. If the supervising practitioner determines the beneficiary is stable and may be transitioned to general supervision, and he or she documents this in the medical record, general supervision may be provided for the duration of the service. Medicare does not require additional initial period(s) of direct supervision during the observation service.
Hospital Quality Reporting Program
No new quality measures were established for 2014. Two measures will be removed for 2015, and four new measures will begin in 2016. CMS policy of reducing payment to hospitals that fail to meet quality reporting requirements continues at 2 percent for 2014. This reduction extends to the beneficiary and secondary payer payments, as well. CMS again uses a separate conversion factor to apply these reduced payments.
You can download the CMS display copy of the rule and all addenda. Select CMS-1601-FC to download the final rule with comment period.
You can also link to the Federal Register version of OPPS final rule.
Denise Williams, RN, CPC-H, is the senior vice president of revenue integrity services for Health Revenue Assurance Associates, Inc. She has been involved with APCs since their initiation. Ms. Williams has worked as corporate chargemaster manager for two healthcare systems and is heavily involved in compliance and coding/billing edits and issues. She is a member of the Murfreesboro, Tenn., local chapter.
Latest posts by Renee Dustman
(see all)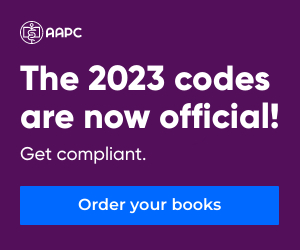 No Responses to "2014 OPPS: The Year of Unprecedented Packaging"