Medical Coding Is Vital to Healthcare Data Analysis
March 1, 2014
Comments Off

on Medical Coding Is Vital to Healthcare Data Analysis
Coding accuracy and completeness leads to better healthcare data.
By Serine A. Haugsness, CPC
Healthcare data have been used in public health for many years—hundreds, in fact! During the Black Death in London, England in 1664-1665, weekly Bills of Mortality were posted in public places to help warn citizens about how the plague was spreading within their communities. Today, such agencies as the Centers for Disease Control and Prevention and World Health Organization continue to gather and publish information about new and emerging infectious diseases, as well as more common infections such as influenza.
Healthcare data analyses are not limited to acute and infectious disease. Many chronic diseases, such as asthma and diabetes, are carefully studied and tracked. In fact, if you have a chronic disease, you may be enrolled in a disease management program through your employer and health insurer.
Look to Claims for Data Analysis
Medical claims are a smorgasbord of information. They contain member and provider demographics, dates, diagnoses, procedures, medications, and much more. Much of these data are protected health information as defined by HIPAA, and law prohibits release of information that can identify a specific person. But even redacted claims data (patient data that has been stripped of all "direct identifiers") provide relatively instant and easy insight into a large amount of valuable information. As part of the shift toward greater transparency, the Centers for Medicare & Medicaid Services (CMS) has made redacted Medicare claims data available for purchase. These are known as Basic Stand Alone Medicare Claims Public Use Files, and anyone can apply to access them.
Because claims are submitted in a standardized format, databases can be created easily to house the data in structured ways. Data analysts can pull information from these large databases to perform everything from a simple analysis (How many people in this clinic were diagnosed with influenza in the month of January?), to complex statistical modeling that uses past claims information to predict the future (When is flu season likely to hit Texas?). Analysis of claims data can be used to identify problem areas within a population, and subsequently to develop strategies to keep patients healthier.
Although claims are probably the most widely used source of data today, technology is constantly evolving. Electronic health records capture information, such as vital signs, laboratory test results, and other data elements that are not captured on claims. Provider and other healthcare professionals' documentation and optical character recognition (OCR) technology can "read" those images and pull out elements that might be meaningful to the data analyst. This technology is still being developed; therefore, handwritten chart documentation and image quality problems can pose challenges to gathering complete and accurate data. Even with these limitations, the prospects for OCR technology in retrieving healthcare data are exciting.
Why Care About Healthcare Data?
It's simple: Medical coders translate medical record documentation into the alphanumeric language of which healthcare data consists. Quality and accuracy in medical coding doesn't just affect the revenue cycle—although that is an important part of the claims process—it also directly affects the quality of healthcare data.
The quality of claims data can positively or negatively affect provider reimbursement (programs such as CMS' Physician Quality Reporting System (PQRS) or other pay-for-performance measures), or cause incorrect hospital diagnosis-related group (DRG)  payment due to improper diagnosis code sequencing. Incorrect and incomplete diagnosis coding can adversely affect patient care by indicating the presence of disease where it does not exist, and not revealing the presence of a disease where it does exist. This can affect the accuracy of quality measurements such as the Healthcare Effectiveness Data and Information Set. Ultimately, it can lead to patients not being identified for case management where they may need extra support.
It all boils down to doing what's right. What is required is striving to code accurately and completely, according to all applicable federal, state, and local regulations, and following coding guidelines for all code sets (CPT®, HCPCS Level II, and ICD-9-CM). More than that, good coding practices lead to better data. Better data lead to better medical decisions. Better medical decisions lead to better patient outcomes.
Whether you're a coder or a nurse, physician, or hospital administrator, and whether you work at a payer or a medical school, we all want the same thing. We all want the health of our patients, communities, friends, and family to be better. By upholding high standards for medical coding, we have a direct influence on making that happen.
Check the References to Get the Facts 
www.resdac.org/
Regarding the press release from CMS on Dec. 5, 2011, detailing the release (for a fee) of de-identified Medicare claims data, go to: www.cms.gov/apps/media/press/release.asp?Counter=4206&intNumPerPage=1000&checkDate=&checkKey=&srchType=1&numDays=0&sr.
More about public use of Medicare claims database can be found at www.fiercehealthcare.com/story/cms-opens-medicare-claims-data-provider-quality-reports/2011-12-06.
London's Bills of Mortality 1664-1665 images can be found at http://chnm.gmu.edu/cyh/primary-sources/159.
www.cms.gov/site-search/search-results.html?q=public%20use%20files
www.cms.gov/Research-Statistics-Data-and-Systems/Statistics-Trends-and-Reports/BSAPUFS/index.html?redirect=/bsapufs/
OCR: www.computerworld.com/s/article/73023/Optical_Character_Recognition
Serine A. Haugsness, CPC, is manager of Risk Adjustment at Centene Corporation. She holds a bachelor's degree in Healthcare Management and an associate degree in Medical Billing and Coding, and has over 12 years of healthcare experience. Haugsness is a member of the St. Louis West, Mo., local chapter.
Latest posts by Renee Dustman
(see all)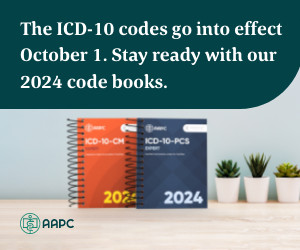 No Responses to "Medical Coding Is Vital to Healthcare Data Analysis"