SGR Bill Passes House: Goes to Senate for Consideration
By Brad Ericson
In Billing
March 27, 2014
Comments Off

on SGR Bill Passes House: Goes to Senate for Consideration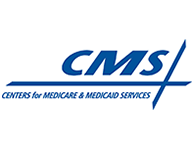 This morning the United States House of Representatives passed House Bill 4302.  The bill proposes to extend Medicare's Sustainable Growth Rate (SGR) current rate to April 15th, 2015 and would delay other Medicare deadlines. The bill, as currently drafted, would also postpone ICD-10-CM implementation until after Oct. 1, 2015 and restrict the Centers for Medicare & Medicaid Services (CMS) from acting without congressional approval.
The bill now goes to the U.S. Senate for debate and vote. If it passes the Senate, it would then be sent to President Obama's desk to be signed or vetoed.
AAPC will report on this situation and recommends preparing for ICD-10 implementation.
We will continue to serve AAPC members as well as providers, payers, and other stakeholders within the industry to ensure all are prepared for the many changes in healthcare – whenever those changes occur.
Latest posts by Brad Ericson
(see all)
No Responses to "SGR Bill Passes House: Goes to Senate for Consideration"