Open Letter from CEO: ICD-10 Delay
In AAPC News
April 3, 2014
Comments Off

on Open Letter from CEO: ICD-10 Delay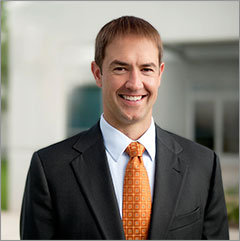 LATEST NEWS: CMS Hints at ICD-10 Implementation Date
Thank you for your commitment to your profession and all you do to help AAPC advance the business of healthcare. I write to you as a follow up to the email we sent Monday night regarding Senate passage of HR 4302 and the delay in ICD-10. President Obama signed the bill into law Tuesday morning, officially shifting the deadline for ICD-10 compliance from October 1, 2014 to no earlier than October 1, 2015.
AAPC remains dedicated to helping the industry prepare for ICD-10 implementation. Here are just a few things we are doing to help you to stay involved and be prepared for implementation:
AAPC will be working with our National and Chapter Association advisory boards to help ensure members' voices are heard and their needs are met as we work towards a new implementation deadline.
AAPC will update all of its ICD-10 training courses and resources to reflect the delay and what organizations should be doing with the additional time to prepare.
Members and customers who have purchased and received ICD-10 General Code Set training prior to October 1, 2014 will receive:

Extended access to the online component of the training through September 30, 2015
Free refresher webinars beginning on November 1, 2014 and continuing through the ICD-10 implementation date

AAPC actively monitors both legislative and regulatory activity and will continue to keep you updated with news updates, e-newsletters, announcements, etc.
We remain focused on serving and enabling you to adapt to the ever-changing healthcare environment. AAPC hosted a 1-hour townhall webinar for members and customers to answer additional questions and provide more insights into what the delay in implementation means to your organization's preparation efforts. Because of technology constraints, registration is limited to the first 1,000 participants. However, a recording of the event and answers to common questions will be posted within 24 hours of the live broadcast.
Thanks again for your commitment and involvement.
Jason J. VandenAkker
AAPC CEO
Latest posts by Dave Blackmer, MSC
(see all)
No Responses to "Open Letter from CEO: ICD-10 Delay"