CMS Selects New A/B MAC
By admin aapc
In CMS
December 1, 2008
Comments Off

on CMS Selects New A/B MAC
National Heritage Insurance Corp. (NHIC) is the newest Part A/Part B Medicare Administrative Contractor (A/B MAC) to be named by the Centers for Medicare & Medicaid Services (CMS).
CMS has awarded NHIC a five-year, cost-plus-award-fee contract to administer Part A and Part B Medicare claims payment in Maine, Massachusetts, New Hampshire, Rhode Island, and Vermont — also known as jurisdiction 14. The contract is reportedly worth about $176 million, according to a press release issued by CMS on Nov. 19.
NHIC — currently a carrier for Maine, Massachusetts, New Hampshire, and Vermont — will replace three fiscal intermediaries and one other carrier by May 2009. NHIC headquarters will be in Hingham, Mass. with additional sites in Quincy, Mass., Boston, Mass., and Biddeford, Maine.
This is the 10th contract CMS has awarded since 2005, and the second contract NHIC has won this year. CMS awarded NHIC jurisdiction 2 (Alaska, Idaho, Oregon and Washington) just last May. CMS will have named 15 A/B MACs by 2011. The remaining jurisdictions CMS has yet to award include 6 (Illinois, Minnesota and Wisconsin), 8 (Indiana and Michigan), 10 (Alabama, Georgia and Tennessee), 11 (North Carolina, South Carolina, Virginia, and West Virginia), and 15 (Kentucky and Ohio).
Medicare Contracting Reform mandates that the Secretary of Health and Human Services (HHS) replace the current contracting authority to administer the Medicare Part A and Part B fee-for-service (FFS) programs with the new MAC authority.
Latest posts by admin aapc
(see all)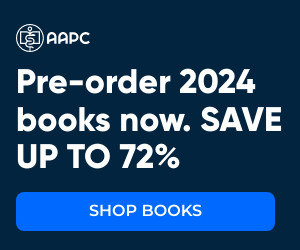 No Responses to "CMS Selects New A/B MAC"