JCAHO: New Behavior Standards Announced
By admin aapc
December 2, 2008
Comments Off

on JCAHO: New Behavior Standards Announced
Come Jan. 1, 2009, medical personnel are not allowed to have a bad day. That's when new standards introduced by The Joint Commission for the Accreditation of Health Organizations (JCAHO) in a July 9 sentinel event alert are slated to go into effect.
"Intimidating and disruptive behaviors include overt actions such as verbal outbursts and physical threats, as well as passive activities such as refusing to perform assigned tasks or quietly exhibiting uncooperative attitudes during routine activities," the commission said. "All intimidating and disruptive behaviors are unprofessional and should not be tolerated."
The new standards will require more than 15,000 accredited health care organizations to create a code of conduct defining acceptable and unacceptable behaviors, and to establish a formal process for managing unacceptable behavior.
But the commission's broad definition of unacceptable behavior has the American Medical Association's (AMA) House of Delegates up in arms.
Dissension Among the Ranks
Delegates have expressed their concern to the AMA that The Joint Commission's definition of unacceptable behavior is too general and would allow more "arbitrary and capricious enforcement" against physicians.
The AMA said it will seek a one-year moratorium to allow medical staff to change the bylaws to comply with the rule and develop an appeals process for physicians who are accused of bad behavior.
To learn more about the AMA's effort, read the AMNews report.
Latest posts by admin aapc
(see all)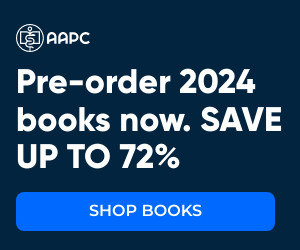 No Responses to "JCAHO: New Behavior Standards Announced"