Proposed Payment Update Throws Hospices a Few Crumbs
In AAPC News
May 7, 2014
Comments Off

on Proposed Payment Update Throws Hospices a Few Crumbs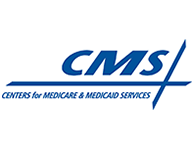 A proposed rule would grant hospices an estimated 1.3 percent increase in their payments for 2015. The update is a net result of a proposed hospice payment update of 2 percent less the wage index budget neutrality adjustment factor of 0.7 percent. With inflation at 1.5 percent, hospices will likely have to tighten their belts.
Also in the proposed rule, the Centers for Medicare & Medicaid Services (CMS) is:
Seeking comments on possible definitions of "terminal illness" and "related conditions."
Proposing to require the Notice of Election (NOE) be filed within three days after the effective date of hospice election; and if the NOE is filed beyond the three-day period, providers would be liable for the services furnished from the effective date to the date of NOE filing. Likewise, CMS proposes to require hospices to file a notice of termination/revocation within three days of a beneficiary's discharge or revocation, unless the hospice has already filed a final claim.
Proposing to require the hospice to identify the attending physician on the NOE form signed by the beneficiary.
Seeking comments on Part D and hospice coordination and appeals processes.
Proposing to require providers to complete their cap determination within 150 days (instead of 16 to 24 months)  after the cap period and remit any overpayments.
Proposing to permit newly certified hospices receiving notice of their CMS certification number on or after Nov. 1, 2014 to be excluded from the quality reporting requirements for the 2016 payment determination.
CAHPS® Hospice Survey
Beginning Jan. 1, 2015, hospice providers are required to participate in the CAHPS® Hospice Survey (previously called the Hospice Experience of Care Survey). This survey is a component of CMS' quality reporting program, and measures from the survey will be submitted to the National Quality Forum for approval as hospice quality measures. See Table 9 in the 2015 proposed rule for measures and their items.
Hospices with fewer than 50 decedents in 2014 (or the year prior to the survey) are exempt (note that the hospice must submit an exemption request form); hospices with 50-699 decedents are required to survey all cases; and hospices with 700 or more decedents are required to draw from a sample of 700 decedents.
Surveys will be conducted by third-party, CMS-trained vendors. Hospices are required to contract with an independent survey vendor (at cost) and provide their vendor with the sampling frame on a monthly basis.
The first three months of 2015 will be a "dry run." Participation for at least one month during the dry run, plus monthly participation for the nine months between April and December will be required to meet the pay for reporting requirement of the Hospice Quality Reporting Program for the 2017 annual payment update.
Vendors are responsible for submitting hospice data; however, hospices are responsible for making sure their vendors are submitting data in a timely manner. See Table 10 in the 2015 proposed rule for finalized data submission dates.
A website for the hospice survey is planned for launch this summer. A list of approved vendors will be provided on this website. Hospice data will be made available to the public as soon as at least 12 months of data are available.
Please read the proposed rule for complete details regarding the CAHPS® Hospice Survey, and all other matters pertaining to the 2015 hospice wage index and payment rate update.
Latest posts by Renee Dustman
(see all)