Bill Locum Tenens Per CMS Guidelines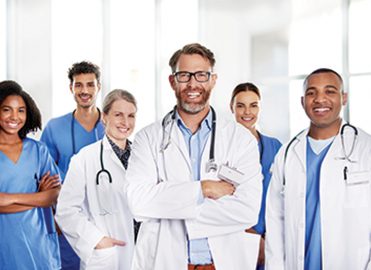 Substitute physicians can contribute to a practice's revenue stream when modifier Q6 is used properly.
By LuAnn Jenkins, CPC, CPMA, CMRS, CEMC, CFPC
Locum tenens is a Latin phrase that means "(one) holding a place." In the medical field, locum tenens are contracted physicians who substitute for a physician who has left the practice, or who is temporarily unavailable (e.g., on medical leave, on vacation, etc.). The Centers for Medicare & Medicaid Services (CMS) allows payment for services provided by locum tenens physicians, but you'll need to follow the guidelines closely.
Identifying Locum Tenens
The locum tenens physician does not have to be enrolled in the Medicare program or be in the same specialty as the physician for whom they are filling in, but this person must have a National Provider Identifier (NPI) and possess an unrestricted license in the state in which he or she is practicing.
A locum tenens physician cannot be used to cover expansion or growth in a practice. Medicare beneficiaries must seek to receive services from the regular physician, and services may not be provided by the interim provider over a continuous period of more than 60 days (with the exception of the temp filling in for a physician who is a member of the armed forces called to active duty).
Note: Check with the state's Medicaid office and commercial carriers on their policies for locum tenens; some may follow CMS policy, but others may require enrollment.
Billing for Locum Tenens
Locum tenens physicians may not bill Medicare; they should be paid on a per diem or similar fee-for-time basis.
Claims payment is made under the name and billing number of the physician or the practice (in the event the physician has left the practice) that hired the locum tenens physician. If the physician has left the practice, every claim still must have a rendering provider, so the practice would still use his or her name and NPI with modifier Q6 Services furnished by a locum tenens physician appended to the procedure code to indicate the service was furnished by an interim physician.
The practice must keep on file a record of each service furnished by the locum tenens physician, with his or her NPI or Unique Provider Identification Number (UPIN).
Do not bill for services provided by a temp while waiting for a physician to be credentialed with Medicare. (For more information on this, see Michael D. Miscoe's, JD, CPC, CASCC, CUC, CCPC, CPCO, CHCC, article "Risks Abound for Non-credentialed Physicians Using Incident-to Rule" in the January 2014 issue of Healthcare Business Monthly.) If the physician is hired, the practice should submit the enrollment forms and wait for enrollment to be completed.
Avoid Common Misunderstandings
The locum tenens provision is widely used, but often misunderstood, which puts practices at risk if the guidelines are not followed. A big concern has been incorrect or misunderstood advice from companies placing locum tenens. Many are reputable companies that clearly understand CMS rules, but others may mislead offices to think they can keep these temps long term, or use nurse practitioners as locum tenens.
Section 1842(b) (6) (D) of the Social Security Act clarifies that this is a "physician for physician services" provision. In other words, services provided by non-physician practitioners (e.g., nurse practitioners and physician assistants) may not be billed under the locum tenens provision.
Ultimately, it is the responsibility of the physician or group practice to know and follow the applicable guidelines.
UPDATE: Effective June 23, 2017, CMS changed its locum tenens policy, and expanded it to include physical therapists. To cover both under one policy, CMS has removed the term "locum tenens" and now refers to this as "fee-for-time."
Modifiers Q5 Services provided by a substitute physician under a reciprocal billing arrangement and Q6 Services furnished under a locum tenens physician continue to be used, and will be allowed for physical therapists (the descriptors will be updated in a future quarterly update).
CMS also clarified that when a physician or therapist is called or ordered to active duty as a reserve member the Armed Forces for a continuous period of more than 60 days, payment may be made under reciprocal or fee-for-time arrangement for the entire period. Otherwise, the fee-for-time cannot extend past a continuous period of more than 60 days.
LuAnn Jenkins, CPC, CPMA, CMRS, CEMC, CFPC, is the president of MedTrust, LLC, a practice management consulting and medical billing firm located in Michigan. She speaks on coding and reimbursement issues for the Michigan State Medical Society, is past president of the Michigan Medical Billers Association, and was named 2006 AAPC Coder of the Year. She is a member of the Grand Rapids, Mich., local chapter.
Reference: Medicare Claims Processing Manual, section 30.2.11
Latest posts by Guest Contributor
(see all)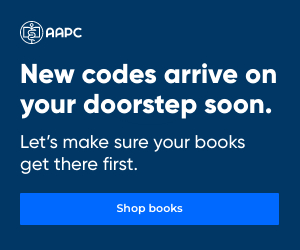 22 Responses to "Bill Locum Tenens Per CMS Guidelines"