Payment Reform Brings Healthcare Change
July 1, 2014
Comments Off

on Payment Reform Brings Healthcare Change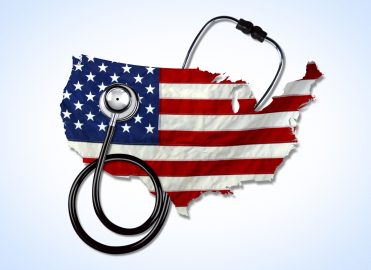 Become familiar with new initiatives and payment models, and be willing to adapt.
By Lamon Willis, CPC, CPCO, CPC-I, CPC-H
Among 191 countries, the World Health Organization ranks the United States as 37th for quality of healthcare, yet we spend a higher portion of our gross domestic product on healthcare than all other countries (The World Health Report 2000 — Health Systems: Improving Performance). As a result, payment reform and new payment models and initiatives are the norm for both state and federal government payers. Let's look at several such initiatives, as well as advice on what they might mean for coders, auditors, managers, and other healthcare business professionals.
Healthcare Innovation Awards
Under the Healthcare Innovation Awards, the Centers for Medicare & Medicaid Services (CMS) has provided $1 billion to organizations implementing the most compelling new ideas to deliver better healthcare, ensure improved outcomes, and lower costs to people (particularly individuals with the highest healthcare needs) enrolled in Medicare, Medicaid, and the Children's Health Insurance Program. There are eight participants operating in multiple states.
Awards range from approximately $1 million to $30 million for a three-year period. Providers, payers, local government, public/private partnerships, and multi-payer collaboratives accepted applications. Each grantee project is monitored for measurable improvements in quality of care and generated savings.
Bundled Payments for Care
Improvement (BPCI) Initiative
Medicare makes separate payments to providers for services furnished to beneficiaries for a single illness or course of treatment. This leads to fragmented care with minimal coordination across providers and healthcare settings. Payment is based on how much a provider does, rather than how well the provider treats the patient.
Research shows that bundled payments can align incentives for providers — hospitals, post-acute care providers, doctors, and other practitioners — to partner closely across all specialties and settings a patient may encounter to improve the patient's experience of care in an acute care hospital and during post-discharge recovery.
The Bundled Payments for Care Improvement (BPCI) initiative includes two phases for Models 2, 3, and 4. Phase 1, also referred to as the "preparation" period, is the initial period of the initiative, during which CMS and participants prepare for implementation and assumption of financial risk. Participants in Phase 1 of Models 2, 3, and 4 may enter into a BPCI Model agreement with CMS, as awardees, and begin Phase 2, also referred to as the "risk-bearing" period.
On January 31, 2013, the first set of BPCI Phase 1 participants were announced. Awardees began Phase 2 of Model 2 either on October 1, 2013 or January 1, 2014. The complete transition of all episodes (for all episode initiators) to Phase 2 is expected to occur January 2015. During the transition period, awardees may transition episodes and/or episode initiators from Phase 1 to Phase 2 on a quarterly basis.
This initiative allows organizations to enter into payment arrangements that include financial and performance accountability for episodes of care. These models may lead to higher quality and more coordinated care at a lower cost to Medicare. There are currently four models, as illustrated in the "Features of BPCI Initiative" chart.
Chart
Pioneer Accountable Care Organizations
The Pioneer Accountable Care Organizations (ACO) model is designed for healthcare organizations and providers already experienced in coordinating care for patients across care settings. It allows these provider groups to move more rapidly from a shared savings payment model to a population-based payment model on a separate track consistent with the Medicare Shared Services Program. It's designed to work in coordination with private payers by aligning provider incentives. The goal is to improve quality and health outcomes for patients across the ACO and achieve cost savings for Medicare, employers, and patients. There are 23 ACOs participating in the Pioneer ACO Model.
The payment models tested in the first two years of the Pioneer ACO model are a shared savings payment policy, with generally higher levels of shared savings and risk for Pioneer ACOs than levels proposed in the Medicare Shared Savings Program. In year three of the program, participating ACOs that have shown a specified level of savings over the first two years are eligible to move a substantial portion of their payments to a population-based model. These payment models are flexible to accommodate the specific organizational and market conditions in which Pioneer ACOs work.
Advance Payment ACO Model
The Advance Payment ACO model is designed for physician-based and rural providers who have come together voluntarily to give coordinated, high-quality care to the Medicare patients they serve. Through the Advance Payment ACO model, selected participants receive upfront and monthly payments, which they can use to make important investments in their care coordination infrastructure. There are 35 ACOs participating in the Advance Payment ACO model.
Through the Advance Payment ACO model, selected organizations receive an advance on the shared savings they are expected to earn. Participating ACOs receive three types of payments:
An upfront, fixed payment: Each ACO receives a fixed payment.
An upfront, variable payment: Each ACO receives a payment based on the number of its historically assigned beneficiaries.
A monthly payment that varies depending on the ACO size: Each ACO receives a monthly payment based on the number of its historically assigned beneficiaries.
Advance payments are structured in this manner to acknowledge that new ACOs will have both fixed and variable start-up costs.
CMS recoups advance payments through offset of an ACO's earned, shared savings. ACOs selected to receive advance payments enter into an agreement with CMS that details the obligation to repay advance payments.
If the ACO does not generate sufficient savings to repay the advance payments as of the first settlement for the Shared Savings Program, CMS will offset shared savings in subsequent performance years and future agreement periods, or will pursue recoupment, where appropriate.
The Advance Payment ACO model targets two types of organizations participating in the Shared Savings Program:
ACOs that do not include any inpatient facilities and have less than $50 million in total annual revenue; and
ACOs in which the only inpatient facilities are critical access hospitals and/or Medicare low-volume rural hospitals that have less than $80 million in total annual revenue.
Impact on Revenue Cycle and Coders
Coding doesn't change under these new payment models because the process of assigning ICD-9-CM, ICD-10-CM/PCS, or CPT® codes is the same as with traditional payment models. The main responsibility of hospital and physician revenue cycle personnel and coders is to ensure documentation of any performance measures, quality standards, and acuity and severity indicators are not only complete and thorough, but the measurement of trends and patterns are identified early so future payment does not decrease, regardless of the payment model you find yourself using.
Change can be slow at times. Delayed guidelines, competing rules and regulations, and legislation reversing previous initiatives all affect the implementation and outcomes of these payment models. But whatever the outcome, the business of healthcare is sure to be different in the future.
One thing will remain the same, however: Healthcare professionals and support staff who are able to adapt to evolving, increasing demands of payment models, documentation requirements, and workloads will always be in great demand.
Lamon Willis, CPC, CPCO, CPC-I, CPC-H, has more than 15 years of experience in hospital and physician coding, billing, compliance, practice management, project management, revenue cycle process improvement, charge master assessment, and interim management. He has worked for Xerox Consultant Company, Craneware, Inc., OptumInsight, 3M Health Information Management Systems, Medaphis, and Per-Se Technologies. Willis is an ICD-10-CM/PCS trainer and a member of the Macon, Ga., local chapter.
Latest posts by Guest Contributor
(see all)