Professional Students Make Better Employees
By Lee Williams
July 1, 2014
Comments Off

on Professional Students Make Better Employees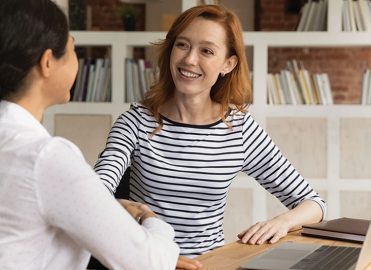 Treat school like a job to successfully transition into the real world.
If you are enrolled in an educational institution and pursuing a degree in health information or healthcare business certification, remember that a professional student should have the same work ethic and perform in the same manner as does a professional employee. The expectations for prospective employees are not unlike those for professional students. Ask yourself:
Am I dependable and responsible? Being on time and prepared for class is a strong indicator that you will be on time and prepared for work, when employed.
Do I complete class and homework assignments on time? If your answer is yes, you should easily transition to completing assigned tasks and meeting project deadlines as an employee.
Do I dress appropriately and adhere to institution policy? Adherence to your school's policies will prepare you for prospective employers' dress code requirements and other company rules and regulations.
Qualities of a Professional Student
Whether you take online courses or physically sit in a classroom setting, it's important for you to consider this learning time the same way as you would a new job. A professional student is well-organized, always prepared, and dedicates additional time outside of class to studying instructional material. The U.S. Department of Labor (2014) has identified the qualities below as those required for health information professionals. As an instructor, I've found the same qualities very important in successful, professional students.
Analytical skills: Your ability to follow educational instruction and comprehend course material will help you to understand and comply with internal guidelines of a prospective employer.
Detail oriented: Accuracy is essential in abstracting data from the medical record and assigning diagnoses and procedural codes. Through your curriculum, you will learn how to become more detail oriented.
Integrity: Taking pride in your schoolwork by completing your own assignments and following ethical practices will prepare you for compliance and legal obligations you'll face as an industry professional and AAPC member.
Interpersonal skills: Good communication with your instructors and classmates is a strong attribute of a professional student; these skills will strengthen your networking abilities and help you to work well with others.
Technical skills: A job requirement for this industry is to use and navigate through medical software systems and coding software. As a student, use your time efficiently to learn about these systems and their functionalities.
Time Management
As a professional student, you are fortunate if you are able to focus solely on school without having to work. For many, attending school and working is a balancing act. Even if you are not balancing work and school, you may have family, friends, and church or other organizational obligations that require your time. You must learn to manage your time resourcefully. Remember: When you gain employment, those other responsibilities are still going to be present.
Here are some timesaving tips to help you be a more professional student:
Dedicate 30 minutes to an hour for study time per week, per class.
Identify a quiet zone for independent study or online coursework to avoid distractions.
Alert family members and friends to not disturb you during study and coursework time.
Take heed to the old cliché: Don't bite off more than you can chew. You may have to learn how to say no to certain people, activities, or invitations that may keep you from being a professional student.
Being Professional Helps Land a Job
Gather your portfolio items, including a well-written, action-oriented resume, cover letter, grade point average, awards, letter(s) of recommendation, and certifications. Include a list of professional references (past employers, instructors, chapter officers, etc.), as well as personal references. Make sure your personal references are as professional as you. If you use social media (Facebook, Twitter, etc.), make sure your online actions don't appear unprofessional. Clean it up, if you must. Listen to your voicemail to be sure it sounds acceptable in the business world (no music, clear language). Ensure your email address is professional, as well. For example, lwilliams@yahoo.com sounds more professional than classydiva@yahoo.com.
The goal is to increase your chances of landing that dream job. Carrying yourself as a professional student is the first step towards getting an interview. Take time to evaluate your current level of professionalism. Make necessary changes or improvements to your behavior. And treat each day as a day on the job, rather than a day in the classroom.
Jobs in the Business Side of Healthcare Are Opening
There are more opportunities for newly credentialed coders today than there were 10 years ago. Hospitals and facilities across the United States have implemented training programs for newly certified coders with no work experience. Many well-known industry consulting firms also offer similar training programs with remote opportunities and flexible work hours. The pending implementation of ICD-10-CM brought about many programs to meet the needs of the healthcare industry.
The U.S. Bureau of Labor Statistics (2014) projects a 22 percent increase in job growth through 2022 for health information professionals. This projected growth is much higher than the average for all other occupations.
Latest posts by Lee Williams
(see all)