Thrive as a Small Clinic
July 1, 2014
Comments Off

on Thrive as a Small Clinic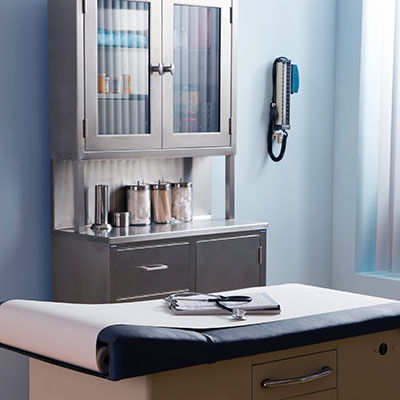 [Cover]
Benefit from owning an independent medical practice by adapting to healthcare reform.
By Christopher Phillips
Changes already underway in the healthcare industry will require practices to dedicate substantial time and attention to adaptation. New challenges, from value-driven reimbursement to vertical integration, make it more complicated to maintain a small, physician-owned medical practice while competing with hospital systems and large, multispecialty clinics. Here are some tips on how to adapt a small clinic to an evolving healthcare industry and thrive.
Value and Outcome-driven Reimbursement
The Affordable Care Act (ACA) initiated a shift in the way healthcare providers are paid. Historically, most treatments have been billed and paid on a fee-for-service basis; providers were paid for a service regardless of whether it improved a patient's condition. According to ideology behind the ACA, such "volume-based medicine" contributes to disproportionately high healthcare expenses in the United States, as compared to other nations. The hope is that shifting from a volume-based model to a "value-based" model will reduce the total expense to treat a patient. You might argue that this is an unfair transfer of risk from patients and payers to providers, but — for better or for worse — this change is underway, and practices need to prepare to thrive with outcome-based reimbursement.
In the fee-for-service world, the best opportunity many practices have to influence their profitability is to perform more services and to exert as much control as possible over their payer mix. In a value-based model, services with little benefit to a patient's outcome provide little, if any, revenue for a practice.
Adapting economic ideology, such as providing the minimum number of services necessary to improve a patient's condition, is essential to a practice's sustainability.
Value from Treating the Chronically Ill
Controlling a practice's risk is more important than controlling payer mix. When reviewing your contracts, look for each payer's definition of an "episode of care." Understand what triggers the start of an episode and what services are excluded or considered part of a different episode.
When insurance companies pay a capped amount for an episode of care, they shift the risk for patient improvement to providers. To anticipate and balance that risk, clinics should use billing and health record data to track and understand the most common problems among their patient population. For example, treating chronically ill patients may generate less revenue and net loss for your practice because those patients require more time and resources than other patients. In a value-based model, you must give the same attention to controlling chronically ill care as you do your payer mix. You don't want to turn away patients, but you may need to schedule specific times for certain illnesses to prevent chronic diseases from taking up an unsustainable percentage of your treatment time.
Many factors that determine the success of treatment are outside of a physician's control. What a patient does when he or she leaves your office matters more to the success of your treatment than what you do when the patient is in your office. That's why now, more than ever before, it's essential for you to determine the percentage of your patients who are non-compliant. Studies on non-compliance have shown that 20-30 percent of prescriptions are never filled, and 50 percent of medications for chronic diseases are not taken as prescribed. You can't make patients compliant, but you can control the extent to which you continue treating non-compliant patients. It's a hard call, but a necessary one to remain financially viable under new payment models.
Review Contracts for Shared Savings
Pay close attention to the shared savings and shared risk sections of your insurance contracts. Consider negotiating a 50/50 split of shared savings with each insurance company. Providers are shouldering at least half of the burden for keeping treatment costs low; it's only fair they receive half of the reward. But don't force a 50/50 split of shared savings if it means you also must accept a 50/50 split of shared risk. For the first few years of risk sharing, try to keep your share of the risk at approximately 25 percent. In the past, insurance companies absorbed nearly 100 percent of the risk, and they have revenue from healthy patients to offset some of their risk (a luxury most medical specialties don't have); therefore, a 25 percent share of risk to the provider is more than fair for the first few years.
Compete for Market Share
Even without incentives from the ACA, the industry significantly motivates practices to merge and hospital systems to purchase autonomous practices. This rise of vertically integrated super clinics and multi-specialty practices is putting additional strain on independent practices to stay competitive.
Big clinics have a variety of advantages, from large scale name recognition to controlling many of their own referral sources. Hospitals, however, actually lose money — $189,910 per full-time equivalent physician, according to the 2011 MGMA Cost Survey — subsidizing physician compensation and benefits competitive with those of physician-owned practices. That means small practices must bring on substantial resources to compete with larger clinics and hospital systems.
Right now, it's necessary to give attention to the business aspects of your practice, with a focus on patient statistics. In new payment models, the number of patients treated will be a key factor in reimbursement, and you'll need to find creative ways to better manage providers' and ancillary staff's time. Even a slight increase in visits per day will result in additional revenue. Study trends in your patient demographics to find ways for your practice to see more patients. Compare the ZIP codes of patients seen in your practice to see if you would benefit from opening a satellite office in an underserved area.
It may be worth your effort to engage a data aggregation service to analyze the demographics of your patient population and to help you identify good-fit patients and attract them to your practice. If you don't already do so, use your existing infrastructure and staff to be proactive about getting patients to make appointments when follow-up care is due. Reach out to patients through recalls and follow-up calls from providers, rather than waiting for the patients to contact you. And cultivate ongoing personal and public relations with other providers to assure the integration you currently enjoy will be ongoing.
Create Happy Patients
Customer satisfaction is important to any business, but much more so to medical practices. Not only does it drive a patient's decision to choose your practice over another, but it factors into reimbursement in new payment models.
In a value-based model, payers weigh the results of patient satisfaction surveys into their performance measures for your practice, which influences how much they pay. You, too, can use patient satisfaction surveys to gain an understanding of, and control over, the aspects of the patient experience in your practice that influence happiness. Consider filling out a survey yourself, as a patient. Track the patient experience from start to finish. Figure out what would make the visit more pleasant and satisfying from a patient's perspective.
Two common complaints patients have with their providers are availability for appointments and the amount of time they're in the waiting room before they're seen. It's very common for patients to be frustrated about efficiency and access to care.
You can improve accessibility and efficiency by including patient portals, telemedicine, house calls, and physician follow-up calls. Many practices have had good results from having a nurse or physician assistant available to answer patient questions by phone for a few hours each day.
Customizing care to fulfill patient needs is essential in the new healthcare climate. Time constraints and technological changes in medicine have instilled a sense in patients that care is impersonal. Becoming sensitive to patients' personal needs may increase patient satisfaction scores. For instance, in addition to noting chief complaints for patient visits, a provider might inquire about the patient's fears and how illness affects his or her life. That's the framework in which they understand their illness, and you can gain insight by understanding it.
Ask questions to find out what patients aren't telling you. Patients almost always come in with additional concerns that weren't mentioned when scheduling an appointment; some of those concerns may result in treatment that leads to improved outcomes and satisfaction. Digging deeper will allow you to provide more complete treatment, improve patient education, and reduce recidivism.
Improve Communication Skills
According to the Centers for Disease Control and Prevention, nine out of 10 patients (90 percent) struggle with routine medical advice because it isn't understandable in the format being presented. The Journal of the Royal Society of Medicine reports that between 40 and 80 percent of medical information provided during a visit is forgotten immediately. Those statistics suggest there is significant room for improvement in the way providers communicate with patients. Improving communication with patients will distinguish your outcomes and patient satisfaction from other clinics.
There are several things you can do to improve treatment retention statistics. For example:
Send pre-visit information packets to new patients well before their visit, which will help them to plan ahead and to be adequately prepared.
Talk with patients to find out how they prefer to receive information, and what they respond best to.
Make sure after-visit instructions, education forms, prescriptions, and follow-up plans are clear and understood.
Contact patients after their visit to confirm their understanding of and adherence to their perscribed treatment plan.
Benefit Now
There are many benefits to running a small, physician-owned medical practice, and many physicians would choose to remain autonomous business owners, if they could. Adopting the aforementioned tips will help your practice thrive in the changing healthcare industry.
Christopher Phillips is president of MBA Medical Billing in Vancouver, Wash. He earned his CPC® in 2005 and has been working in the medical billing industry for 17 years. In addition to billing services, his company provides consultation services to help smaller clinics compete, adapt, and thrive (www.mbamedical.com).
Latest posts by Renee Dustman
(see all)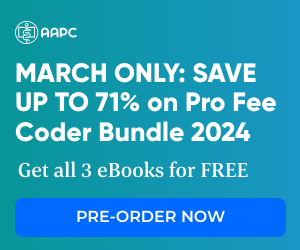 No Responses to "Thrive as a Small Clinic"