AAPC Testifies at NCVHS Hearing
By admin aapc
July 15, 2014
Comments Off

on AAPC Testifies at NCVHS Hearing
H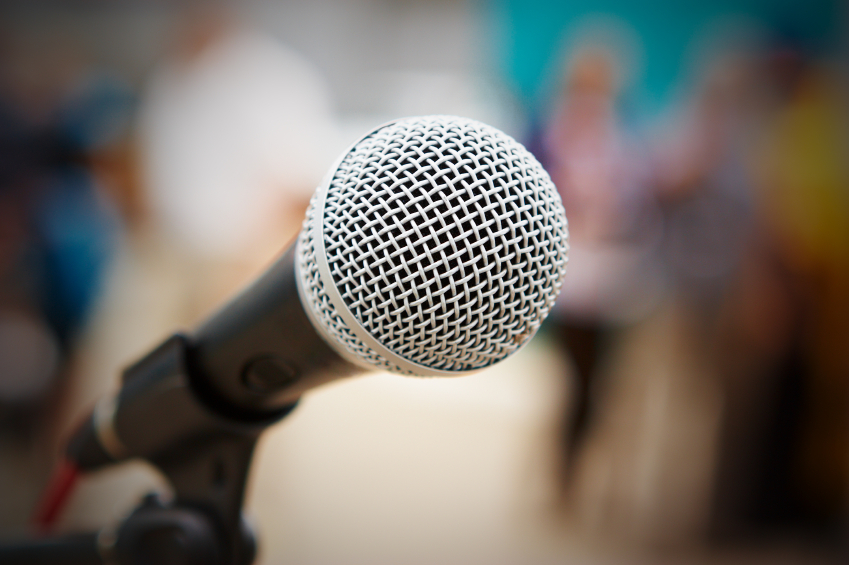 ighlights from Rhonda Buckholtz' testimony, CMS announcements, an open letter from AAPC to Secretary Burwell, and an invitation for an AAPC-CMS joint webinar.
On June 10, 2014, representatives across multiple industries participated in a National Committee on Vital and Health Statistics (NCVHS) hearing. Spokespeople from AAPC and the Centers for Medicare & Medicaid Services (CMS) offered statements regarding ICD-10. AAPC Vice President of ICD-10 Education and Training Rhonda Buckholtz, CPC, CPMA, CPC-I  conveyed the general feeling of AAPC's 130,000+ members and suggested methods for facilitating the success of both individuals and organizations as they prepare for ICD-10 implementation. Representatives from CMS provided a status update on current initiatives and offered an outlook on upcoming plans.
AAPC Representation
As part of her testimony, Buckholtz shared the results of a recent AAPC member survey. One of the survey questions invited AAPC members to share their biggest concerns surrounding ICD-10 implementation. Buckholtz shared that a common sentiment among respondents included unclear communication from CMS, which is causing people to resist moving forward on ICD-10 implementation. She cited the testing cancellation­—originally scheduled for July—as an example.
"We understand why the testing would be delayed; [CMS] didn't say we were delaying testing or the reasons why. They said testing is canceled until sometime in 2015. That stops the industry…" she said.
Later in her testimony, she stressed the importance of resolving ICD-10 code confusion:
"Right now, we know that there are many mistakes in the ICD-10 codes. We are holding onto them under the code set freeze. That is very detrimental to the industry."
To combat the aforementioned issues and help industry professionals move forward, Buckholtz offered the following suggestions for improving the ICD-10 roll out:
"You need to broaden up the cooperating parties and allow more to participate, rather than just the two meetings per year. You need to have a larger panel. You need to have more representation on this, so that providers are represented on this, so that people have a good understanding of how providers' offices work and how these codes will impact them, especially as payment models shift towards diagnostic coding…"
CMS Representation
Speaking further on the topic of testing, John Evangelist, director of Business Applications Management Evangelist at CMS, said:
"Prior to the passage of PAMA, Medicare fee-for-service had planned to conduct provider-initiated end-to-end testing to help the provider community prepare for ICD-10. This testing was postponed in order to give CMS time to update its software to reflect the new ICD-10 implementation date."
CMS will announce more details about end-to-end testing, including the specific testing dates, as soon as possible.
Senior Health Insurance Specialist at CMS, Denescia Greene, indicated her desire for increased collaboration:
"I think that maybe now is a good time to bring all of those stakeholders to the table, including other partner and provider groups, as well. We have brought on rural health communities, small hospitals, critical access hospitals, safety net organizations, physician practice organizations, you name it.
I am really open to solutions on how do we get those small physician practices to the table. I will leave it there. I can let you know that CMS is committed to testing. You saw a postponement of the testing, but not a cancellation of testing… The messaging came across perhaps not in the most efficient way. There will be testing to ensure that this process goes through smoothly."
Read the full transcript.
Open Letter to Health & Human Services Secretary
As a follow up to the suggestions made by Rhonda Buckholtz, AAPC CEO Jason VandenAkker sent a letter to U.S. Department of Health & Human Services Secretary Sylvia Burwell. In the letter, VandenAkker urges Burwell to open the Coordination and Maintenance Committee to additional groups, namely AAPC. Download a pdf copy.
If you would like to encourage the committee to include AAPC in future meetings, you can write to Secretary Burwell at Sylvia.Burwell@hhs.gov
Latest posts by admin aapc
(see all)
No Responses to "AAPC Testifies at NCVHS Hearing"