Tips for Successful Medical Billing
In Billing
August 1, 2014
Comments Off

on Tips for Successful Medical Billing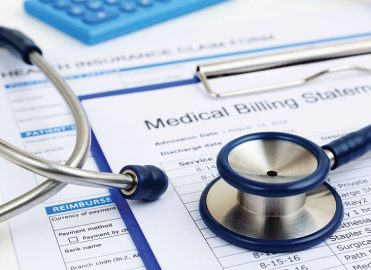 Medical billers and providers nationwide face difficulty when establishing best medical billing practices for improving practice revenue cycles. With a goal to submit clean claims that support appropriate reimbursement levels, the following tips may help you to establish successful medical billing in your practice:
Verify appropriate eligibility and benefits before rendering services. Incorrect insurance information and non-covered services are the leading cause of easily avoided denials.
Submit claims on appropriate and updated claim forms: CMS 1500 and UB04 forms, or the electronic equivalents 837P and 837I. The type of form submitted significantly affects claims processing.
File claims in accordance with insurance-specific medical policies and state and federal billing regulations and guidelines. A biller should have a concrete understanding of HIPAA regulation and compliance policies.
Know your provider type, revenue codes, covered ICD-9 codes, and up-to-date CPT®/HCPCS Level II codes to appropriately report services rendered.
Understand and use National Correct Coding Initiative (NCCI) edits, and medically unlikely edits (MUEs). You must identify bundled CPT® codes when services are rendered by the same provider on the same date of service. Understanding NCCI edits helps you to submit claims with appropriate modifiers.
Submit claims in a timely manner. Timely filling limits vary by insurance company and provider status (in network vs. out of network). Know the guidelines to avoid timely filling denial.
Keep current with industry trends, state and federal legislation, and insurance policy updates and changes. Often, you can sign up with insurance vendors on their websites (e.g., www.cigna.com, www.aetna.com, etc.) to receive monthly updates. Likewise, you can sign up on state and federal carriers' websites (e.g., www.cms.gov) to receive regular bulletins and newsletters as they are released.
Put in place quality assurance measures to ensure the accuracy of claims submitted. For example, select a random sample of submitted claims and verify the medical necessity, coding, and billing based on patient charts. Internal audits protect the practice and help prevent future insurance disputes, refunds, or audits.
Successful medical billing is a direct link to a healthy revenue cycle. Today's healthcare environment leaves no room for mistakes in the medical billing process.
Olga Khabinskay is chief operating officer of WCH Service Bureau, Inc. (www.wchsb.com). With 13 years of medical billing experience, WCH Certified Medical Billing Professionals provide insight to practices in medical billing.
Latest posts by Guest Contributor
(see all)