CMS Clarifies Hospice Coding and Billing Instructions
The Centers for Medicare & Medicaid Services (CMS) Change Request (CR) 8877 updated Medicare hospice manual instructions for acceptable principal diagnosis codes and timely filing of Notice of Election (NOE), as well as coding guidance for skilled versus non-skilled nursing facilities. Changes are effective October 1.
Hospice Principal Diagnosis Coding Guidance
The coding instructions in CMS' MLN Matters® 8877 for principal diagnosis state:
 … when the provider has established, or confirmed, a related definitive diagnosis, codes listed under the classification of Symptoms, Signs, and Ill-defined Conditions are not to be used as principal diagnoses. Hospice providers may not report diagnosis codes that cannot be used as the principal diagnosis according to ICD-9-CM/ICD-10-CM Coding Guidelines and that require further compliance with various ICD-9-CM/ICD-10-CM coding conventions, such as those that have principal diagnosis code sequencing or etiology/manifestation guidelines.
According to the ICD-9CM/ICD-10-CM Coding Guidelines both "debility" and "adult failure to thrive" are considered nonspecific, symptom diagnoses. Specifically, you should not use ICD-9-CM codes 799.3 (Debility, unspecified) and 780.79 (Other malaise and fatigue), ICD-10-CM code R53.81 (Other malaise); and ICD-9-CM code 783.7 and ICD-10-CM code R62.7 (adult failure to thrive) as principal hospice diagnoses on a hospice claim form. When any of these diagnoses are reported as a principal diagnosis, the claim will be returned to the provider for a more definitive hospice diagnosis based on ICD-9-CM/ICD-10-CM Coding Guidelines.
There also are several dementia diagnosis codes that you can't use as the principal diagnosis because they are unspecified codes or have specific principal diagnosis code sequencing guidelines.
Timely Filing for Hospice NOE
There also are new time frames for submitting a NOE to Medicare administrative contractors (MACs). A NOE should be sent to, and accepted by, a MAC within five business days after hospice coverage is elected. If it's not filed in a timely manner, the non-covered days are the provider's liability, not the patient's. There are exceptions to the five-day time frame; for example, natural disaster.
Q5003 vs. Q5004 Clarification
Excerpted from MLN Matters® 8877, the following is clarifying guidance for site of service HCPCS Level II codes Q5003 Hospice care provided in nursing long term care (LTC) facility or non-skilled nursing facility (NF) and Q5004 Hospice care provided in Skilled Nursing Facility (SNF):
Q5004 should be used for hospice patients in a Skilled Nursing Facility (SNF), or in the SNF portion of a dually-certified nursing facility. There are four situations in which this would occur:
If the beneficiary is receiving hospice care in a solely-certified SNF;
If the beneficiary is receiving general inpatient care in the SNF;
If the beneficiary is in a SNF receiving SNF care under the Medicare SNF benefit for a condition unrelated to the terminal illness and related conditions, and is receiving hospice routine home care; this is uncommon; or
If the beneficiary is receiving inpatient respite care in a SNF.
If a beneficiary is in a nursing facility but doesn't meet the criteria above for Q5004, the site should be coded as Q5003, for a long term care nursing facility.
This is not a change in policy regarding the correct usage of the two site-of service codes; it's a clarification of policy.
Read More
Go to the CMS website for more extensive guidance on hospice coverage. See CR 8877 and MLN Matters® 8877 for the complete information.

Latest posts by Michelle Dick
(see all)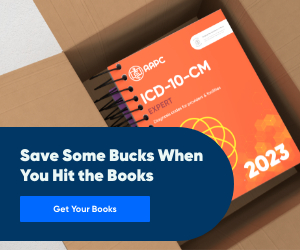 3 Responses to "CMS Clarifies Hospice Coding and Billing Instructions"