Take a Look at What CMS Is Planning for 2015
September 1, 2014
Comments Off

on Take a Look at What CMS Is Planning for 2015
In a few short months, new coding and payment regulations will take effect. Are you ready?
By Barbara Aubry, RN, CPC, CHCQM, FAIHQ
On July 3, 2014, the Centers for Medicare & Medicaid Services (CMS) released a proposed rule that will update payment policies and payment rates for services furnished under the Medicare Physician Fee Schedule (PFS). These changes, if finalized, will go into effect on or after January 1, 2015.
A Quick Look at Proposed Changes
Let's take a closer look at the proposed changes for 2015 and beyond that will affect coders. This is not a complete list of all proposals. For the complete list, please see the proposed rule.
CMS will reimburse for primary care and complex chronic care management. CMS will pay $41.92 for the chronic care management (CCM) code that can be billed once per month for each qualified patient. This will require appropriate documentation.
CMS created a list of "misvalued" CPT® codes. These codes represent services whose reimbursement has been questioned by the industry. CMS consistently reviews codes to determine if the current reimbursement value is accurate. In some instances, reimbursement rates are amended.
Beginning in 2017, global surgical coding rules as we know them may disappear. CMS proposes to "transform all 10- and 90-day global codes to 0-day global codes."
CMS proposes payment for new telehealth services, including annual wellness visits, prolonged evaluation and management codes, and psychoanalysis and psychotherapy services.
A new modifier for "off campus provider based department services" will be required for such services on both facility (hospital) and physician claims.
Chronic Care Management Under Analysis
Complex CCM in primary care requires an eligible patient to have at least two chronic diagnoses expected to last at least 12 months, or until the death of the patient. These conditions need to place the patient at significant risk of death, acute exacerbation/decompensation, or functional decline. CMS performed an analysis of claims for patients with selected multiple chronic conditions. They found the presence of the listed diagnoses subjected a patient to an increased risk for hospitalization, use of past acute services, and emergency department visits. The list includes:
Depression
Cancer
Arthritis
Hypertension
Alzheimer's disease
Diabetes
Osteoporosis
Asthma

Ischemic heart disease
Chronic obstructive pulmonary disease
Atrial fibrillation
Chronic kidney disease
Stroke
Heart failure

You'll need to pay special attention to the documentation supporting the presence of at least two serious, chronic conditions and their active treatment. Reporting the appropriate ICD codes on the claims is equally as important.
Click here for more information on the analysis CMS performed.
Misvalued CPT® Codes Being Scrutinized
Certain CPT® codes have come to the attention of CMS as possibly being under- or overvalued for reimbursement purposes. CMS identifies the codes based on industry feedback. There are approximately 200 codes on the list, which CMS will review to determine if the current PFS amount is accurate. Each year, CMS adds new codes and makes its determination to either raise or lower reimbursement. A list of codes will be released with the final rule in November. Some of the proposed new codes on the list include:
10030 Image-guided fluid collection drainage by catheter (eg, abscess, hematoma, seroma, lymphocele, cyst), soft tissue (eg, extremity, abdominal wall, neck), percutaneous
19081-19086
Biopsy, breast, with placement of breast localization device(s) (eg, clip, metallic pellet), when performed…
+19282 Placement of breast localization device(s) (eg, clip, metallic pellet, wire/needle, radioactive seeds), percutaneous; each additional lesion, including mammographic guidance (List separately in addition to code for primary procedure)
19283Placement of breast localization device(s) (eg, clip, metallic pellet, wire/needle, radioactive seeds), percutaneous; first lesion, including stereotactic guidance
The entire list is available as an attachment to the PFS proposed rule on the CMS site. Please see "CY 2014 New, Revised and Potentially Misvalued Codes" to view the entire list (www.cms.gov/Medicare/Medicare-Fee-for-Service-Payment/PhysicianFeeSched/PFS-Federal-Regulation-Notices-Items/CMS-1600-FC.html).
Global Periods a Thing of the Past?
The global surgery rules are part of the "misvalued code" initiative. Beginning in 2017, CMS proposes to transform all 10- and 90-day global periods into zero-day global codes. The Office of Inspector General (OIG) identified "a number of surgical procedures that include more visits in the global period than are being furnished."
In other words, OIG found patients are not receiving as many post-operative and follow-up visits as CMS originally expected when creating global pricing. This could be the result of a quality or coding issue, but is likely a combination of both. Clinical practice also has changed in the years since the global rule was created. Fewer post-operative visits could be a result of improved surgical care and treatment.
Acceptance of Telehealth Services Grows
Expansion of telehealth is great news. Be on the lookout for new codes to represent the expansion of these services.
New Off-campus Modifier Is Telling
Off-campus modifiers will likely be linked to place of service (POS) and CPT® codes. CMS may use these modifiers during data mining to assist with rate settings, based on POS. POS codes can change each year, and CMS suggests reviewing the code list every January.
A review of the current POS codes will ensure you are reporting the most accurate POS codes, including the new modifiers in 2015.
Proposed Changes Require Action
Each year's proposed rule is interesting because some of the changes represent CMS' increasing sophistication and its agencies' and contractor's data mining abilities. Take the OIG finding on global surgical care, for example. Each claim's data tells a story. Although a single claim, or a dozen claims, or even 100 claims may not raise a red flag, thousands of claims can. Each coding error, inaccuracy, or omission has a better chance than ever to result in scrutiny that may contribute to rule changes — and some of those rule changes may not be viewed positively by physicians.
Coders are an integral part of the process, and their voices should be added to the rulemaking conversation. It's essential to be counted when your industry is affected by regulatory changes. Review the proposed rule in the Federal Register (www.federalregister.gov/public-inspection) to gain a better idea of any additional changes that may affect your practice or facility.
CMS encourages industry comments on the proposed rule. Please be sure to submit your comments by September 2, 2014, to be considered. And, yes, CMS does review the comments (some are even published). Join the conversation, and tell CMS what you think!
Barbara Aubry, RN, CPC, CHCQM, FAIHQ, is a senior regulatory analyst at 3M Health Information Systems. She is responsible for analyzing CMS and other payer rules and regulations, and communicating how the changes impact 3M customers. She also creates and maintains data, and is heavily involved in ICD-10 translation of national coverage determination policies for CMS. Previously, Aubry was utilization review manager at Holy Name Hospital, director of peer review and audit for a privately owned company, and manager of the department of utilization management for an East Coast HMO. She is a member of the Upper Saddle River, N.J., local chapter.
Latest posts by Renee Dustman
(see all)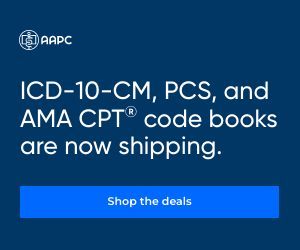 No Responses to "Take a Look at What CMS Is Planning for 2015"