SEP – Upcoming Events
By admin aapc
October 8, 2014
Comments Off

on SEP – Upcoming Events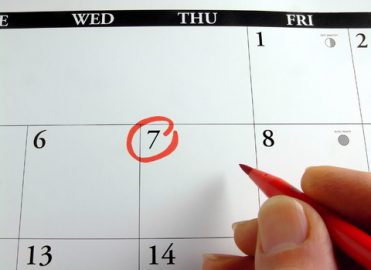 Chapter Elections
When we welcome in the month of October, we also welcome in elections for 2015 local chapter officers. Although there are still three months left in this year, it is not too early to get officers who can look forward and plan for next year. Officer elections must be conducted professionally and accurately so follow these notes to ensure the elections go smoothly:
Elections are held under the direction of the vice president.
Candidates for an office must currently be active in the chapter.
Candidates must be made aware that they are committing to be present at each meeting during the term of service.

Those who cannot commit to this should not run for an office.

Candidates must be willing to work for the good of the chapter.

They should be pleasant, professional, and great team players.

Candidates are elected for a one-year term.
Elections should be held for all offices.

Current officers may be nominated to the same position but after two consecutive years in the same office, the officer must run for a different office or step down.
After four consecutive years in office, the officer must step down.
The president must be voted in; vice presidents do not automatically become president.

However, if during the president's term, he or she must resign, the vice president would move to president at that point.

Voting must be private – no using a "show of hands" or verbal voting.

Where only one candidate is nominated to a position, the members should be given the option to vote "yes" or "no" for the candidate.

If you are having a hard time finding candidates, a minimum of three officers (president, vice president, and a secretary/treasurer) is acceptable.
After elections have been held and new officers are identified, upload the names and contact information of the 2015 officers on AAPC's website in the Election Verification area. Important Note: Election results submitted prior to October 1st may not have been saved and may need to be resubmitted.
Latest posts by admin aapc
(see all)