SEP – Financial Info
By admin aapc
October 8, 2014
Comments Off

on SEP – Financial Info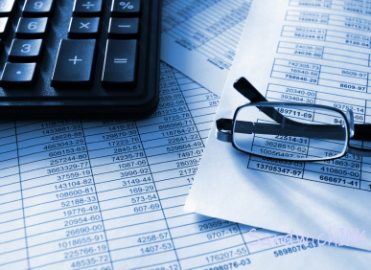 3rd Quarter Reimbursement Requests Due
Online deposits into chapter checking accounts will be made November 15th. Be sure to upload your attendance sheets for meetings held in July, August, and September by October 15th in order to receive the reimbursement.
A Letter to All Officers from the Chair of the AAPCCA Board of Directors
Dear Chapter Officers,
What is the old saying about death and taxes? You can't avoid them, right? At least not forever. Our AAPC chapters have gone for several years without incurring any obligation to pay taxes to Uncle Sam because we have turned our money around into education for our members. In the past, chapters either broke even or went slightly into the negative in order to pay for training members. In 2013 however, more chapters than ever showed a profit at the end of the year. We think this is positive in many ways, as it shows that our chapters are healthy, thriving and actively working. But the downside of this is that for 2013, the AAPC Chapter Association did owe taxes at the end of the year because of this gain. As per the 2014 AAPC Local Chapter Handbook, in Chapter 12, Section 2.4.2, where it says, "Chapters with increased funds may be financially responsible to AAPCCA for taxes owed to the IRS for the excess funds", it is now necessary to assess their fair share of the taxes to those chapters that showed increases in 2013.
Fortunately, many chapters only owe a few dollars, but the greater increase a chapter had in 2013 over 2012, the more the chapter will owe. We calculated the total lost by some chapters and subtracted that from the total increased by the rest of the chapters. Then we took the difference between the two and calculated what percentage of that gain belonged to each chapter. The percentage was then applied to the taxes, showing what each chapter owes of the total tax bill. If you have questions, please call Marti Johnson in the Local Chapter Department and she will explain it to you fully so that you can share with your members.
If your chapter owes money, there is no need to contact AAPC, you will be notified within the next couple of weeks, by your AAPCCA regional board member about the amount you owe. Because this money must be paid, please pick one of the following options.
Have the taxes withheld from the 3rd quarter reimbursement which will be deposited into the checking account around November 15th.
Have the taxes withheld from the 4th quarter reimbursement which will be deposited into the checking account around February 15th. Note: This is also when the annual Chapter Association assessment is withheld.
Write a check for the amount owed. Send the check to the AAPC Chapter Association attention: Local Chapters, 2480 South 3850 West, Suite B, Salt Lake City, UT 84120
Chapter treasurers should take the responsibility to ensure the tax obligation is met. If you do not hear from your AAPCCA regional board member within the next couple of weeks you probably do not owe 2013 taxes.
Thanks for your help in getting this tax bill paid. May we suggest that you take a look at where your chapter finances are now, compared to where they were at the beginning of 2014. If there is more in the account now than at the first of the year, find a project to spend it on that benefits your members. Celebrate and give educational prizes at your year-end chapter party, buy AAPC Chapter Bucks for prizes next year, or use the funds for door prizes for your meetings that encourage members to attend. Don't sit on a pile of cash! Use it for your members!
Sincerely,
Barbara Fontaine, CPC
Chair, AAPC Chapter Association
Latest posts by admin aapc
(see all)