ACP Recommends Routine HIV Screening
The American College of Physicians (ACP) gave physicians a call-to-action during World AIDS Day, Dec. 1, to routinely encourage HIV screening to all patients 13 years and older.
"ACP recommends that physicians adapt a routine screening policy for HIV and encourage their patients to get tested, regardless of their risk factors," said Amir Qaseem, MD, PhD, MHA, senior medical associate in ACP's Clinical Programs and Quality of Care department and the lead author of the guideline.
The second part of this guideline recommends physicians determine the need for repeat screening on an individual basis. Patients at higher risk for HIV should be tested more frequently.
Patients are considered at risk if they have shared injection drug needles or have had a blood transfusion between 1978 and 1985. Sexual practices putting patients at risk include having unprotected sex with multiple partners, having a sexually transmitted disease (STD), or engaging in unprotected sex with anyone else who is at risk.
This new practice guideline for HIV screening appears in the Annals of Internal Medicine.
Latest posts by admin aapc
(see all)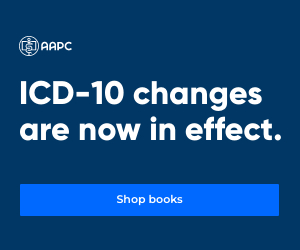 No Responses to "ACP Recommends Routine HIV Screening"